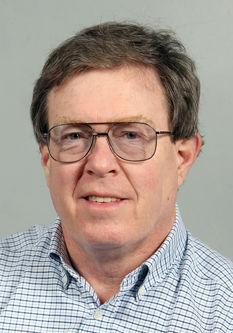 For the second week in a row, there's more news about local business closings than openings.
Saturday will be the last day for the Sylvan Glen supper club at N1856 County Road O near Stoddard, which owner Ruthie Lepke is putting up for sale. She hopes a new owner will take over and continue to operate it as a supper club.
"It was finally decided because of staffing," said Trisha Gronemus, Ruthie's daughter, who helps her run the supper club and Ruthie's other business, Dan and Ruthie Lepke Trucking and Excavating near Chaseburg.
Five employees have left the supper club in the past two weeks, Gronemus said. "We've struggled so much to find staff (ever since Ruthie opened the supper club in August 2017), we felt like this was a sign from God that it's time to be done," Gronemus said. Also, she said, "And obviously, my mother would like to have more (free) time."
Six years before she opened the supper club, Ruthie and her late husband, Danny Lepke, bought the Sylvan Glen supper club property after previous owners closed it. The Lepkes demolished the old building and built a new one at the same site.
They had hoped to open the new Sylvan Glen in 2015. But Ruthie was injured in an automobile accident that year, and Danny died of cancer in 2016.
---
Feb. 28 will be the last day for the Sara Lee bakery outlet store at 1904 George St. on La Crosse's far North Side, store manager Lana Silvers said.
"They're closing more and more (outlet) stores as part of a reorganization, Silvers said of parent company Bimbo Bakeries USA.
"We'll still be getting our regular deliveries" of products until the store closes, Silvers said, such as bread, bagels and buns. Until it closes, store hours are 9:30 a.m. to 2:30 p.m. Monday, Thursday and Friday.
The store has been open only three days a week since last June, when its only other employee left.
"It's really sad," Silvers said of the upcoming closing. She was notified Feb. 7 that the store would close, and has been letting customers know of that when they come in. Signs posted at the store also alert customers to that.
"Everyone has walked away with a sad face," Silvers said of customers' reactions to the news.
The Sara Lee store was at 66 Copeland Ave. before moving to its current location in 2013.
You have free articles remaining.
---
A store-closing sale began two weeks ago at The Scrub & Shoe Company store at 9360 State Road 16 in the Valley Plaza shopping center in Onalaska.
The store sells uniforms and footwear for people such as nurses and emergency medical technicians and has been at that location since 2014, when it was known as Uniforms Direct. The store moved there from its previous location in Valley View Mall, where it had opened in 2010.
The Onalaska store will close once its inventory has been sold, store manager Carl Bailey said. Until then, hours are 10 a.m. to 8 p.m. Monday through Friday, 10 a.m. to 5 p.m. Saturday and 11 a.m. to 5 p.m. Sunday.
Bailey said the store's owner lives in Eau Claire, has been operating and commuting to several uniform stores around the state, and is closing the Onalaska store because he wants to simplify his life. For more information, call the store at 608-781-1177.
---
Rafael Banks and his fiancee, Anna Pedretti, both of Holmen, have started GRabbit, a new delivery service that serves the greater La Crosse area.
"We have been volunteering our time to help elders get items from the stores on cold days and we decided to turn it into a business after the holidays," Banks said.
GRabbit prefers that customers text GRabbit first to assure that it has a personal shopper on hand for them, and that they then place their order at the store or restaurant of their choosing, he said. GRabbit asks that the customer then pay for their order over the phone at the restaurant or store, text GRabbit the pick-up and drop-off details, and the item then will be delivered to the customer. GRabbit charges a $5 fee for any delivery in the La Crosse area.
"We want to focus on La Crosse, West Salem, Onalaska, Holmen and La Crescent," Banks said. "As we perfect this (delivery) area, we plan to expand into surrounding areas. We also will deliver as far as Westby if the customer can plan ahead."
---
Marc's Budget Appliance retail store at 732 Rose St. is moving into the firm's shop at 418 Copeland Ave., to reduce overhead.
Owner Marc Chester said Thursday will be the retail store's last day on Rose Street. It will reopen Feb. 24 in the new location on Copeland Avenue, he said.
"I need to cut down on overhead so I can bring prices down," Chester said.
Chester had been selling used appliances online for more than two years, before he opened the Rose Street store in September 2016. His business buys, sells and repairs used appliances. It sells refurbished washers, dryers, refrigerators and stoves.
Store hours are 10 a.m. to 4 p.m. Monday through Friday and 10 a.m. to 2 p.m. Saturday. Appointments are available for other times.
The business news you need
With a weekly newsletter looking back at local history.