After moving back to the area from Florida, Onalaska native Matthew Peterson expected to open Surf & Scotch men and women's apparel and accessories sometime this weekend at 320 Pearl St. in downtown La Crosse. At press time, it wasn't certain which day that would be.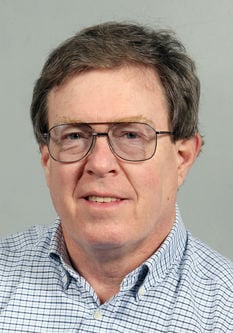 Peterson operated Surf & Scotch for about six months in St. Augustine, Fla., before deciding to move back to Onalaska and reopen the business in downtown La Crosse.
Besides wanting to be closer to family and friends, he said, "I wanted to be part of the revitalizing of downtown La Crosse, and to fill a need for more retail here."
As for his merchandise, Peterson said, "It's modern and trendy apparel for men and women with a surf element to it. The accessories are more of a modern classic style, whether it's for the college student or the downtown business person on the go."
The accessories include such things as backpacks, socks, sunglasses and footwear for men and women. Surf & Scotch also will carry men's and women's swimwear year-round.
"Some of the brands I carry are Herschel, Tavik, Rhythm, L Space and Amuse Society," Peterson said.
"I've been in retail in various levels and positions for the last 20 years," he said. Surf & Scotch's grand opening probably will be sometime in October. For more information, visit the store on Instagram.
---
Look for a Taco Bell restaurant to open in The Shoppes at Hale Drive retail/office development that's under construction at 129 Hale Drive, near the new Festival Foods store that's being built in Holmen.
Applications for building and sign permits for the new Taco Bell have been filed with the village. The restaurant will be in the south end of the building, and will have a drive-up window.
As I reported this summer, a Coney Island hot dog restaurant, Great Clips hair salon and a Coulee Bank branch office also will be tenants in the six-unit building.
---
Meanwhile, look for the local Michaels arts and crafts store to move to the former MC Sports store, Suite 100 at 9348 State Hwy. 16 in the Crosseroads Center shopping center in Onalaska.
The city of Onalaska has issued a building permit for remodeling the space, where the sporting goods store closed earlier this year, into a new location for Michaels.
Information about the timetable and reasons for the move weren't available at press time from the Michaels corporate office in Irving, Texas. The local Michaels store is at 9386 State Hwy. 16 in the East Towne Plaza shopping center in Onalaska.
---
Also in the Crosseroads Center, the Manpower Inc. staffing service's local branch moved Aug. 31 to Suite 106, the former Cherryberry frozen yogurt location. It previously was on National Drive in Onalaska.
"As a regional hub, we expanded our offerings to include professional and educational recruitment," said Lana Sacia, market leader for the office. As a result, the office need a more visible location near Interstate 90, she said.
The office is open for interviews and walk-ins from 7 a.m. to 5 p.m. Monday through Friday. Current career and job opportunities are continually updated on the office's Facebook page as well as the company website www.mnpwr.com, she said.
"We will be hosting a grand opening in the near future, once final touches are completed within the offices," Sacia said. "Watch for our announcements."
---
Ambrea Marcou has purchased Snuffy's Bar at 1903 West Ave. S. in La Crosse from Peter Mohm.
Marcou said she bought the business effective Sept. 18 and plans to keep the Snuffy's name. "It's been around for too long to be changing it," she said.
"It's a big place," Marcou said of her decision to buy the business. "You can do a lot of things with it, and I think it has a lot of potential." She plans to expand the Snuffy's food menu gradually over the next couple years. The menu now includes pizzas and appetizers.
Snuffy's is open from 11 a.m. until bar time seven days a week and is having grand-opening specials to mark the change in ownership.
This is the first time that Marcou, who is 27, has owned her own business. She bartended in La Crosse for the past eight years. And she began working at Snuffy's about a year ago to prepare for taking over the business.
For more information, call 608-519-5888 or visit Snuffy's on Facebook.