Ethnic food choices in Holmen are about to expand.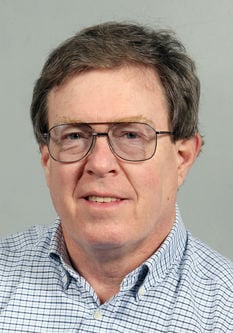 Pa Houa Vang and her husband, Chao Thao, plan to open Taste of Thai restaurant in a few weeks in Suite 106 at 205 S. Holmen Drive. Remodeling is underway in the former location of The Pizza Oven, which closed its Holmen restaurant last year, soon after opening its current West Salem location.
"We'll hopefully open in mid-August," Vang said last week. "We will have Thai food."
Vang said she and her husband were born in Thailand and have worked in several restaurants over the years. "We both grew up in Thailand and know a lot about Thai culture and food," she said.
Thao moved to the La Crosse area in 1992, and Vang came to the area in 1995.
Vang said her husband has always dreamed of owning his own business, and they chose the Holmen site partly because of high traffic counts. Also, she said, "There's not a lot of restaurants or (restaurant) variety" in Holmen.
The Holmen Village Board approved beer and wine licenses for Taste of Thai at its July 13 meeting.
---
Construction is underway on a new Verve, a Credit Union location that's scheduled to open in November at 110 Hale Drive, across the street from where a new Festival Foods is being built in Holmen.
Verve broke ground for the new location on June 28. Verve will move its Holmen branch office there from its current leased location at 515 Amy Drive.
Verve officials said the relocation will give Holmen-area members access to more services through innovative technology; more space in a larger, standalone building and easier access through a more convenient location just off of South Holmen Drive. The new office will feature video conferencing to allow members to connect with a Verve employee at any location.
"Our decision to relocate our Amy Drive location aligns with our goal to continue to improve our services for our members and better serve our communities," said Kevin Ralofsky, Verve president and CEO.
---
Deb Walters opened Fresh Coat Painted Furniture and Boutique on Wednesday at 1824 George St. in La Crosse.
The business sells furniture, home decor and Dixie Belle Paint paints, stains, finishes, patina sprays, furniture wax and paint brushes.
"The furniture is all older furniture, and it's made well," Walters said. She paints most of the furniture she sells, and some of the home decor that she sells. The business has both new and used home decor.
Walters began painting furniture about six years ago and had sold some before she decided to go into business earlier this year with a booth in The Craft & Vendor Marketplace in downtown La Crosse. After three months there "I just needed more space," and moved the business to the George Street location, she said.
Store hours are 10 a.m. to 6 p.m. Wednesday and Friday, 11 a.m. to 7 p.m. Thursday, and 10 a.m. to 3 p.m. Saturday. For more information, call the store at 608-615-1100 or visit its Facebook page. It will have a website soon.
---
Laura Markham opened The Cut Barbershop and Salon on July 5 in the former Corner Cuts salon location at 3001 State Road in La Crosse.
She cuts hair for men, women and children and also offers waxing and hair coloring services such as highlights, balayage and fashion colors.
Hours are 11 a.m. to 5 p.m. Tuesday and Thursday, 10 a.m. to 8 p.m. Wednesday, 10 a.m. to 5 p.m. Friday and 8 a.m. to 3 p.m. Saturday. "However, I'm very flexible with those hours and try to work with clients" to accommodate their schedules, Markham said.
"I have rented a chair for about six years," Markham said of her decision to open her own business. "I really wanted to open a shop where people felt they could come relax and forget about their work day." Markham, who uses certified organic color, said she loves introducing new color techniques and has found a passion for barbering.
For more information, call the barber shop and salon at 608-780-2156 or visit its Facebook page.