As of Wednesday, fans of Thai and Hmong cuisine will have a new restaurant choice in La Crosse.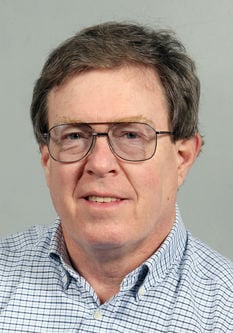 That's when Gaosheng Thao will open Thao's Thai Restaurant and Deli at 1203 La Crosse St., where the Chicago's Beef restaurant closed in August after 21 years in business. She is leasing the location, which was remodeled for her new restaurant.
Thai cuisine will account for about 80 percent of the items on the restaurant's menu, with Hmong fare accounting for the other 20 percent.
Thao and her sister have owned the Thao Brothers Market, an Oriental foods grocery store at 510 Lang Drive, since 2010. Thao, who was born and raised in Thailand, and her husband came to La Crosse from Thailand in 2004.
Thao said she is sole owner of the new restaurant on La Crosse Street.
"It's my passion," she said, explaining why she decided to open the restaurant. "I really like to cook. And a lot of people in La Crosse like Thai food." She said she has discovered that while operating the Oriental foods grocery store with her sister.
Thao's Thai Restaurant and Deli will be open from 11 a.m. to 9 p.m. Monday through Saturday and closed on Sunday. For more information, call the restaurant at 608-519-3152 or visit its Facebook page.
---
The newly renamed 3rd Street Hair Gallery opened Jan. 8 in its new location at 229 Vine St., in retail space on the first floor of the new municipal parking ramp that was built on the former Collins Outdoor Advertising property at Third and Vine streets in downtown La Crosse. The salon's new location is on the west side of Third Street, north of Del's Bar. Its new sign hasn't arrived yet.
The business went by the name 2nd Street Hair Gallery until it moved from its previous location at 129 Vine St., one of two buildings along Second Street that are being demolished to make way for a new La Crosse Distilling Co. craft distillery that's expected to open next summer.
With the move to the new, larger location, the salon is adding additional services and stylists, said co-owner Kim Clark. It is looking for for a massage therapist, two more hairstylists and a person to offer pedicure and nail services.
The public is invited to the salon's grand opening celebration from 4 to 7 p.m. Feb. 21.
For more information, call the salon at 608-791-2100 or visit its Facebook page.
---
Jackie Lietke opened Bodies Knead Massage by Jackie on Oct. 30 in Suite 105 of the AVS Group building at 3120 South Ave. in La Crosse.
Lietke is a licensed massage therapist. "I have been doing massage in La Crosse for over 20 years, but Bodies Knead Massage by Jackie is new," she said. "Up until now, I have always worked for someone."
Office hours at the new massage therapy business are 9 a.m. to 2 p.m. Monday, Wednesday and Friday; 1 to 6 p.m. Thursday; and night and weekend hours also are available by appointment. Services are by appointment, but Lietke keeps a list of names of people who are looking to get in if she has a cancellation.
Some of the massages Lietke specializes in are pregnancy, stone and deep tissue. She also has provided massages in hospices and nursing homes. "I like to customize my therapeutic massages for each person," she said. "I talk to my clients and find out what they are looking for and incorporate my technique with their needs to give them the best massage possible."
Lietke became a massage therapist in 1997 after she and her husband were in a car accident. She had received regular massage and chiropractic care to help ease severe headaches that resulted from her injuries.
Lietke offers online scheduling through www.Schedulicity.com. For more information, call her at 608-317-5788 or visit her practice's Facebook page.
---
The City of Tomah Planning Commission will hold a public hearing Thursday on rezoning a recently annexed site on Gopher Avenue near Interstate 90, on the far south side of Tomah, to allow for potential development of a hotel and banquet facility as well as retail and office space and a convenience store.
The hearing will be at 5:30 p.m. in the council chambers in City Hall.
Development plans haven't been finalized, said Stuart Giusberg, managing director of property owner Tomah Associates. He filed the petition to rezone the site from agricultural to highway business district.
Giusberg, who lives in Chappaqua, N.Y., said the property has been owned by Tomah Associates since the 1970s and has been used for farming. He said the town of Tomah had a study done for the development of the property after the Sept. 29 groundbreaking for the hospital that's under construction on the other side of Gopher Avenue. Tomah Memorial Hospital, which will become Tomah Health once the new hospital opens in fall 2019, decided to replace the existing hospital on Butts Avenue with the new facility.