Liz O'Brien and her mother, Karin O'Brien, will open The Grind Coffee House on Monday in Suite 108 in the O'Brien family's new Old Town Center development at 208 S. Holmen Drive in Holmen.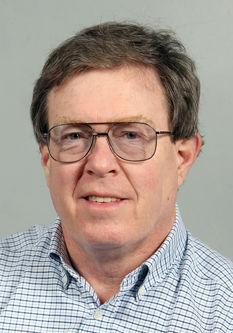 The new coffeehouse will feature Kickapoo Coffee, Rishi Tea and baked goods made by the Meringue Bakery in Stoddard, Liz O'Brien said.
At least for now, hours will be 6 a.m. to 6 p.m. Monday through Friday, 8 a.m. to 6 p.m. Saturday and closed Sunday. A drive-up lane will open in the next few weeks. And a grand opening celebration is planned for the entire Old Town Center, possibly in late April.
This summer, the coffeehouse will add outdoor seating. "And we'd like to have live (acoustic) music outside, starting this summer," Karin O'Brien said.
"Holmen needed this," she said of the reason for opening the coffeehouse. "It needed a place for people to sit and enjoy good coffee by a fireplace."
Liz and Karin O'Brien have hired Tammy Schmidt to manage the coffeehouse. For more information, call 608-792-5755 or visit the coffeehouse's Facebook page.
---
The MOB Stop restaurant will be the next business to open — probably around the end of April — in Old Town Center, Liz and Karin said. That business, which previously operated from a food truck, is operated by Liz's brother, Mike O'Brien. The first three businesses to open in Old Town Center were the O'Brien & Associates private investigation and security agency owned by Karin and her husband Ed O'Brien, last October; Local Maven, which sells Wisconsin-made products, in December; and Heavenly Crossroads Salon & Spa, which opened in January.
The Old Town Center retail, restaurant and office development has eight spaces, and is owned by Farrell Properties of Holmen LLC, which in turn is owned by Ed, Karin and Liz O'Brien.
Register for more free articles.
Stay logged in to skip the surveys.
---
Coldwell Banker River Valley, Realtors offices in La Crosse and Onalaska moved to a new location at 1808 E. Main St. in Onalaska effective Monday.
Officials of the real estate agency said the new, larger office allows the company to house in one location all of its operations staff and sales associates who previously worked from their offices at 118 S. Seventh St. in La Crosse and 2511 E. Main St. in Onalaska. The agency also has offices in Tomah and Black River Falls in Wisconsin and Winona and Rochester in Minnesota.
Citizens State Bank at 620 Main St. bought the real estate agency's La Crosse building just south of the bank last fall to accommodate the financial institution's future growth. That building is for lease.
In just under three years, the real estate agency has doubled in size, whether measured by number of sales associates or sales volume, said Ryan Olson, vice president and managing broker. "Like our other offices, our new location reflects our commitment to and the professionalism of our excellent staff and sales associates," he said.
The company is owned by the Olson family of Holmen, including Chuck and Ardene Olson and their children Ryan Olson, Damon Olson and Jillian Hugo. For more information, call 608-784-9930 or visit www.cbrivervalley.com or the agency's Facebook page.
---
March 31 was the last day for the Gymboree store in Valley View Mall in La Crosse.
In January, the Gymboree children's clothing retailer filed for bankruptcy protection for the second time in as many years. But this time, Gymboree said it would close all of its Gymboree and Crazy 8 stores. The Crazy 8 store in Valley View Mall closed in 2015.