Six years after he opened his Chicago-themed The MOB Stop mobile food trailer in Holmen, Mike O'Brien's new year-round restaurant by the same name opened Friday in his family's new Old Town Center development at 208 S. Holmen Drive in that community.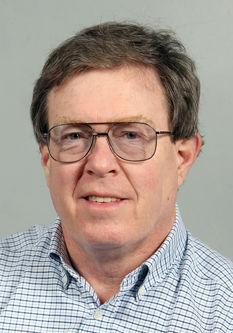 The business uses Vienna-brand meat products in its sandwiches, such as Chicago-style and other hot dogs, chili cheese dogs, Polish sausages and Italian beef. Some other menu items include soda pop, iced tea, cheese curds, french fries and Pizza Puffs.
Inside, the restaurant can seat 10 people and has standing room (at tall tables and at the condiments rail) for about 30 people. The MOB Stop soon also will have outside seating, and O'Brien said a drive-thru will open by mid-summer.
The MOB Stop has lots of Chicago-themed decor, such as framed sports posters, framed photos of mobsters from long ago, and the riot helmet, handcuffs, night stick and leather police jacket that belong to Mike's father, Ed O'Brien, who was a Chicago policeman from 1969 to 1988. A non-functioning tommy gun hangs high above the counter.
Mike O'Brien said he wanted to have a year-round restaurant. "And this is climate-controlled," he added.
Hours are 10 a.m. to 8 p.m. Sunday through Thursday and 10 a.m. to 10 p.m. Friday and Saturday. For more information, check the restaurant's Facebook page.
The Old Town Center retail, restaurant and office development has eight spaces, and is owned by Farrell Properties of Holmen, LLC, which in turn is owned by Ed O'Brien, his wife Karin and their daughter Liz. The first business to open there was Ed and Karin's private investigation and security agency, O'Brien & Associates.
---
Elite Hearing Centers of America opened a center Monday at 515 Second Ave. S. along Hwy. 35 in Onalaska. It's north of a Kwik Trip and across the street from Fossum Funeral Home.
The new Onalaska location is one of 13 Elite centers in Wisconsin, and Elite has another 13 locations in South Carolina and Georgia. Based in Palm Coast, Fla., Elite plans to open three more centers in May in North Carolina.
"We hope to have another three to six open by fall in Wisconsin," said Darin Ducklow of Tomah, senior vice president and part owner of the Wisconsin hearing centers.
The centers offer hearing tests and consultations, and hearing device sales, service and programming. They service hearing devices regardless of where the customer bought them.
"We offer the highest-quality service, industry-leading products and a no-excuses 100 percent satisfaction guarantee," Ducklow said.
Hours at the Onalaska center are 9 a.m. to 5 p.m. Monday through Friday, and by appointment on Saturday. For more information, call 608-519-0017 or visit www.elitehearingcenters.com.
The Oma coffeehouse in downtown West Salem expanded to be a coffeehouse and cafe when it opened Monday in its new, much larger location, the former Snap Fitness building at 234 N. Leonard St. in that community. A grand opening celebration is planned for May 11.
Kristina and Robbie Sage, who opened Oma in December 2016 at 122 S. Leonard St., bought the former fitness center building on Feb. 1 and extensively remodeled it, adding an outdoor patio, an indoor stage for live music, and a large garage-type glass door that opens during nice weather.
With more space, Oma has added a limited breakfast and lunch menu and expanded its baked goods selection. "We have grilled sandwiches made with our homemade bread, along with wraps and other healthy to-go items," Kristina said. Bagel sandwiches are available for breakfast and lunch. The breakfast menu also includes sourdough waffles and steel-cut oats.
Oma began baking its own bread about a month ago, and is expanding its bread varieties. It continues to make muffins, scones, croissants, sourdough cinnamon rolls and sourdough Danish rolls.
Hours are 6 a.m. to 5 p.m. Monday through Friday, 7 a.m. to 3 p.m. Saturday and closed Sunday.
---
Artisan Market and Local Vintage will open, and have their grand reopening celebration, on Wednesday in their new location, the former Tomah Area Historical Society & Museum building at 1112 Superior Ave. in downtown Tomah. There will be drawings, giveaways and refreshments.
Becky Thomas owns Artisan Market, which opened last September at 800 Superior Ave. Rose Torkel owns Local Vintage, which was a vendor at Artisan Market. Torkel bought the former museum building in April, and both businesses will operate there.
Officials hope to open the historical society and museum in its new location at 321 Superior Ave., by June 18.
Local Vintage sells repurposed items, antiques, vintage items and farmhouse goods. As for Artisan Market, Thomas said, "We offer a wide variety of unique home decor and gift items from more than 30 vendors.
"We also help local nonprofit organizations, including the Tomah High School card shop," Thomas said. "We purchase the cards that the special needs students make and sell them in the store and donate all the proceeds back to the group. They use the funds on outings into the community to learn life skills. We also have a Kids Market once a month where local youth can bring items they made to sell."
Thomas said the new location has more than twice as much space as the previous one and has a room for classes.
Hours are 11 a.m. to 6 p.m. Tuesday through Friday, 9 a.m. to 4 p.m. Saturday, 11 a.m. to 3 p.m. Sunday, and closed Monday. The market's telephone number is 608-344-0058. For more information, visit Artisan Market's Facebook page or Local Vintage's Facebook page.
---
Partnership Bank's four branches, including one in Tomah, are expected to become Bank First branches in July if shareholders of Partnership's holding company approve its acquisition.
Manitowoc-based Bank First National Corp., the holding company for Bank First, N.A., said April 18 that it has received approval from state and federal regulators to merge Cedarburg-based Partnership Community Bancshares Inc., holding company for Partnership Bank, into Bank First. Bank First operates 18 branches in Wisconsin.
Partnership will seek approval of the merger from its shareholders at a special meeting on June 11. Subject to that approval, its merger into Bank First is scheduled for July 12. Partnership's four branches in Tomah, Cedarburg, Mequon and Watertown would open as Bank First branches on July 15.
The acquisition agreement was announced in January.