Five years after it opened, Saturday will be the last day for The Olde Newry Store at S519 Hwy. 27, in the unincorporated community of Newry, 2½ miles south of Cashton.
Kathy and Chuck Kuderer, who this year celebrated the 25th anniversary of their Down a Country Road gift shops complex near Cashton, opened their Newry gift and home decor store in June 2014. It's in a building believed to have been built in the 1880s, and which housed a general store for many years.
Kathy Kuderer said last week that she and her husband will continue to operate Down a Country Road, as they have since 1994.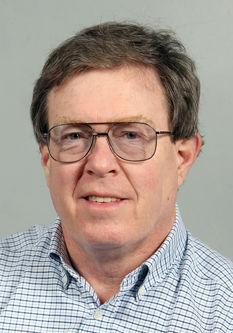 But they're in the process of selling The Olde Newry Store property "for personal family reasons," Kuderer said. "It got to be too much. We're so busy with Down a Country Road, and I don't want to spread myself too thin. The Olde Newry Store has been a successful business. I've loved every minute of it."
Kuderer said the sale of the Newry building is expected to be completed by the end of October. She declined to identify the buyer.
The Olde Newry Store, like Down a Country Road, has been open seasonally from April until Christmas. The Newry location's store-closing sale, with 50 percent off the remaining merchandise, began in early September and ends this week. The store will be open three days this week — from 5 to 7 p.m. Wednesday and from 10 a.m. to 4 p.m. Friday and Saturday. Fixtures also are for sale.
For more information, visit the store's Facebook page.
---
A new Mayo Clinic Store will open Wednesday at 1212 Well St. in Onalaska. There's also a Mayo Clinic Store in La Crosse.
Mayo officials said the new Onalaska store will offer a variety of products for healthier living, including CPAP, BIPAP equipment and supplies; compression garments, ostomy supplies, urology supplies, wound care items, mobility aids, daily living aids, nebulizers and more.
Mayo officials also said the Onalaska store will provide comfortable, private rooms to accommodate fittings for CPAP machines, compression garments, mastectomy prostheses and other durable medical equipment. A full-time respiratory therapist will be on staff and available to consult patients regarding their CPAP and BIPAP needs.
The public is invited to an open house at the Onalaska store from 8 a.m. to 5 p.m. Thursday.
---
Jo's Coffee House opened Aug. 21 in a new addition to Red's Hometown Market at 500 E. Main St. in Spring Grove, Minn.
Its grand opening celebration will be from 6 a.m. to 9 p.m. on Saturday, with special events throughout the day.
Pat and Debbie Longmire own the grocery store. Their son, Patrick, started Fat Pat's BBQ food trailer in 2017 and also is involved in the family grocery business. Patrick's wife, Jayme, manages the new coffeehouse, which is named after their daughter, Josephine.
You have free articles remaining.
Jo's Coffee House serves baked goods and a variety of specialty coffee drinks, along with tea, smoothies, kombucha, milk, juice, hot cocoa and Spring Grove Soda Pop. And customers can buy food in the grocery store's deli and eat it in the coffeehouse. Live music and a small selection of beer and wine are available on certain days.
The coffeehouse has inside seating and plans are to add outside seating next year, Patrick Longmire said. It also has a drive-thru.
Jo's Coffee House hours are 6 a.m. to 5 p.m. Monday through Friday, 7 a.m. to 3 p.m. Saturday and closed Sunday.
---
Andrew Molling opened IRF Welding Gear on Sept. 6 at 660 W. Hwy. 16, across from Hansen's IGA in West Salem. His new business also is next to his Iron Ram Fabrications business at 690 W. Hwy. 16.
IRF Welding Gear sells welding gases, equipment and supplies; as well as hard goods such as nuts and bolts, and its own line of welding apparel. It's an authorized dealer of Praxair Inc. products and a vendor of Kimball Midwest products. Store hours are 7 a.m. to 5:30 p.m. Monday through Friday, 7 a.m. to noon Saturday and closed Sunday.
Molling started Iron Ram Fabrications in 2016 and moved it to its current location in June 2018. It does metal fabrication, welding and repair work.
---
James Bisson and his mother, Aimee Bisson, purchased Olson's Carpet Cleaning in La Crosse in early summer from Virgil Olson, who retired. Olson started the business more than 40 years ago.
James Bisson said he plans to keep the business name. "I do all types of carpet cleaning," he said, including carpets in homes and businesses, automobiles and boats. Olson's Carpet Cleaning also cleans window air conditioning units.
Bisson said he started working at the business about a year ago. "I wanted to learn about the business and see if it was what I wanted," he said.
For more information, call the business at 608=782-8386 or visit its Facebook page.
---
After 40 years, Joe Bubnich closed his Bubnich Motors & RV recreational vehicle dealership at 935 N. Superior Ave. in Tomah at the end of August. And he has put the property up for sale, to begin retirement with his wife, Linda.
Bubnich started the business in 1979 as a small used car dealership. It changed with the addition of recreational vehicles in 1986 and the end of car sales in 1993.
Bubnich said that for the past two years, he looked into selling the business instead of just selling the inventory and closing. But it's a hard business to sell in a small town, he said, adding that it carried up to $1.5 million worth of inventory and the building is worth $600,000.
Bubnich said he will be 63 this fall and wants to travel.