The three owners who opened The Pizza Oven in March 2016 at 920 W. Hwy. 16 in West Salem have purchased Jim Dandy's Tasty Eats & Frozen Treats at 201 E. Hwy. 16 in that community. And they've combined the two restaurants under The Pizza Oven name, at the former Jim Dandy's location.
Rick and Terri Martinson and their friend, Heidi Ebert, opened The Pizza Oven on Oct. 9 at its new location, after remodeling the building.
"We are keeping our (menu) items from The Pizza Oven," Rick Martinson said last week. "And we have added popular items from the former Jim Dandy's, including breakfast, burgers and ice cream treats.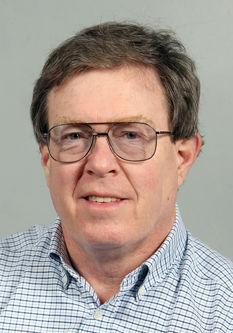 "It was a great opportunity to expand our menu," Martinson said of buying the Jim Dandy's business and moving The Pizza Oven to the former Jim Dandy's location.
Winter hours began last week and are 8 a.m. to 8 p.m. Sunday, 5:30 to 10 a.m. Monday (open for breakfast only), 5:30 a.m. to 8 p.m. Tuesday through Thursday, 5:30 a.m. to 8:30 p.m. Friday, and 8 a.m. to 8:30 p.m. Saturday. Delivery is available during lunch and dinner hours.
---
Brian Meeter has purchased the La Crosse Wellness Center at 2839 Darling Court on the city's far North Side.
He bought the business on Sept. 1 from its founders, Kara and Chris Schuster, who opened the center in 2015.
Meeter said the center has many amenities such as a 40- by 30-yard turfed area built for soccer, baseball, softball, camps, birthday parties and many other activities; two large studios for classes and training, a smaller studio, a large CrossFit area, and a full lineup of free weights, exercise machines and cardio equipment.
"No changes are immediately planned for the wellness center, but a new focus will be on athletic performance and training," Meeter said. "Examples of this include both sports-specific and non-sports-specific training."
---
The Drifting Boutique opened Oct. 4 at its new location at 119 S. Main St. in downtown Viroqua. Also, Kristina Olson has become a partner in that business, and has moved her Kristina Olson Photography business to the same location.
Amanda Warthesen started The Drifting Boutique last November as a pop-shop selling women's apparel and accessories, and moved it in January to 119 S. Court St. in Viroqua.
The boutique's two owners have broadened its clothing line and added some home goods as well as jewelry, and a small kids and curvy section, Olson said. "Amanda and I decided to go in 50-50 together and triple our inventory and be able to offer more by running The Drifting Boutique together," Olson said.
The boutique's hours are 10 a.m. to 5 p.m. Tuesday, Thursday and Friday; 10 a.m. to 7 p.m. Wednesday; and 10 a.m. to 3 p.m. Saturday.
Olson has been a photographer for 10 years ago, and two years ago created a studio space on Court Street. Hours for her photography business are by appointment.
For more information about The Drifting Boutique, call 651-329-5484 or visit its Facebook page. For more information about Kristina Olson Photography, call 608-606-9371 or visit its Facebook page.
---
Jen Cassellius opened Pink Spruce Photography & Boutique on Oct. 13 at 100 N. Main St. in downtown Viroqua, as one of five pop-up shops that will operate in that city during the holiday season.
Cassellius has been operating her photography business, with a focus on wedding and engagement photography, since 2016. She started the business at her home.
"With the addition of the boutique, I now offer custom photo books using the customer's cell phone or their own digital photos, canvases and wall art, customized and boutique apparel, wedding day gifts, and handmade art such as pottery," Cassellius said. Items such as custom photo books often are made with images off of customers' cell phones, USB drives, computers or printed photos.
Regular hours are 9 a.m. to 2:30 p.m. Monday through Friday, and special pop-up shopping hours will be announced on Facebook and Instagram. Other times are available by appointment.
---
Shanen Kazynski has started The Respite Caregiver of La Crosse service.
Kazynski, who says she is a registered and experienced respite caregiver, offers companion care and support, non-medical health care and support, end-of-life doula, and family meetings services.