Mary Jo Wilbur opened The RootinCrown LLC consignment shop in late October in Suite C at 2919 East Ave., in part of the former Hostess Brands bakery outlet building, behind Clason Buick GMC on the South Side of La Crosse.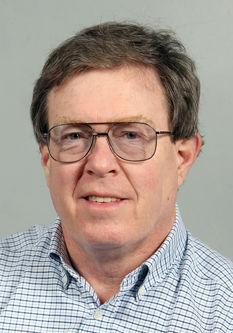 "We're a consignment store that benefits nonprofit organizations," said Wilbur, who is inviting area nonprofits to register with the store. The RootinCrown is open to the public and sells donated items. The donor selects the registered nonprofit organization that is to receive half of the proceeds from the sale of their donated item.
Wilbur said she's seeking more gently-used, clean donated items for her 5,000-square-foot store. They can be dropped off at the store, but pick-up service also is available.
Some of the items already for sale in The RootinCrown include apparel, housewares, furniture, fitness equipment and home decor.
The RootinCrown also is looking for more local nonprofit organizations — such as churches and schools, and even families under stress because of something like a fire or serious illness — that might be interested in registering. Nonprofits that already are registered include the De Soto school eighth-grade class trip to Washington, D.C., Comfort Blankets, area chapter of the Down Syndrome Association of Wisconsin; HorseSense for Special Riders, Myrick Park Community and Western Wisconsin Wheels chapter of AMBUCS.
Store hours are 10 a.m. to 6 p.m. Monday through Friday, 10 a.m. to 4 p.m. Saturday and 10 a.m. to 2 p.m. Sunday.
For more information call 608-519-9500 or visit the store's Facebook page.
---
The DnA Vintners winery tasting room will open Dec. 2 at its new location at 1223 Caledonia St. in La Crosse.
Winery owner Diana Hobson said it will be open from 1 to 6 p.m. on Saturdays and Sundays through December, and will be closed for remodeling in January. She hopes to reopen it by the weekend before Valentine's Day, which is Feb. 14.
The tasting room will be in the former location of Daybreak's Pet Legacies & More, which has moved to rural Houston, Minn. The new tasting room location is much more visible than the previous one, and will have regular hours for the first time.
Hobson, who is best known for her cranberry wines, started her business in 2006. Since 2015, her winery has been in a cement block building at 1229 Caledonia St. — but that building fronts on an alley that's west of and parallel to Caledonia Street, and some people don't know it's there. Hobson has had wine tastings there by appointment.
"This will mainly be for tastings," Hobson said of the new tasting room, although bottles of her wine will be available for purchase there. DnA will continue to be mainly a wholesaler, whose wines are sold by retailers, she said.
---
CR Solutions and Ironcore Inc., both at 548 Lester Ave. in Onalaska, are consolidating their operations under the Ironcore Inc. name. The consolidation began early in 2017 and will be completed by December, said Pat Peterson, Ironcore Inc. vice president.
Ironcore provides information technology services throughout the nation, while CR Solutions' service area has traditionally been within 100 miles of La Crosse. "The consolidation under the Ironcore name allows for a singular customer experience that encompasses all of our products and services, regardless of customer location," Peterson said.
The consolidated company provides hosted and managed information technology services and products for financial institutions, government agencies, and businesses of all types and sizes. CR Solutions has historically provided traditional onsite and remote information technology support services, as well as information technology hardware and software procurement, Peterson said. Ironcore's service focus has been secure private hosted servers and fully managed information technology services, he said.
---
Production began Nov. 6 at the new Mill Haven Foods dry dairy powder blending facility at 2001 Haven Drive on the South Side of Tomah.
It's the second production facility for the company, which began in 2010 in New Lisbon, Wis. Mill Haven Foods does custom blending and packaging of dry dairy powders for the food and beverage industry.
The new Tomah facility has about 10 employees. That number is expected to increase to about 20 when a second production shift begins in January. The $6.5 million plant has about 77,000 square feet of space and there's room for future expansion.