The Toy Shop at 115 S. Second St. in downtown La Crosse will close by Christmas Eve, according to owners Adam and Erin Wolfe, who opened the toy store in August 2015.
The store didn't do enough business to support a family, they said Friday in announcing a 20% off, going-out-of-business sale in a post on the store's Facebook page.
"That was probably true for the whole time we were open, but it's certainly gotten worse in the past year," Adam told me later. "My perception is it's just consumer trends — people are no longer shopping in physical stores as much. They'll come into our store and look at our merchandise, and then buy it on Amazon."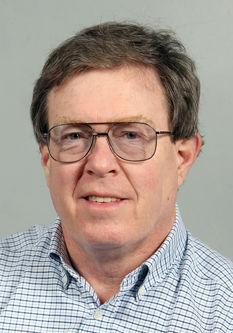 Also, Adam said, "We've always tried to carry unique, family-friendly toys that you wouldn't find at Walmart or Target. But I think there's a shrinking demand for those."
The Toy Shop's final day will be Christmas Eve, or when its inventory has been sold, whichever comes first. For more information, visit www.thetoyshoplacrosse.com or Facebook.
---
La Crosse Indoor Self Storage opened Oct. 16 in about one-third of the former SkipperLiner boat manufacturing building at 123 Marina Drive on French Island. American Marine rents the other two-thirds of the building, where boat manufacturing ended in 2014.
Pete Griffith, son of former SkipperLiner owner Jeb Griffith, owns the former manufacturing building as well as the former SkipperLiner corporate office building. He told me last week that several businesses lease space in the office building, where he has additional space available for rent.
"There was a need for it in this area, and it was an optimal location for it," Pete said of his decision to create 303 self-storage units for rent in one-third of the former boat-making plant. "Something that was temperature-controlled, secure, well-lit, dry, clean and new."
On a 15,000-square-foot footprint, in a building with ceilings as high as 50 feet, Griffith created three levels of self-storage units, which range in size from 5 by 5 feet, to 10 by 21 feet. Each unit is 10 feet high.
Griffith said amenities in the heated and air conditioned self-storage business include a large drive-thru garage for loading and unloading an automobile, an elevator, moving carts, 37 security cameras, lots of lighting and coded keyboard access. Units are rented by the month, and each customer has their own security code, Griffith said. Hours are 6 a.m. to 9 p.m. daily.
---
At press time, Saturday was expected to be the last day for the Grizzly's Wood-Fired Grill at 3039 Medco Ct. in La Crosse.
As I mentioned in a September column, the restaurant will be extensively remodeled before it reopens as Milwaukee Burger Co.
"Our plan right now is to reopen tentatively on Nov. 18" with the new name and concept, Randy Wigdal told me last week. He had been general manager of Grizzly's ever since it opened in 1997, and will be general manager of Milwaukee Burger Co.
For more information, visit the local Milwaukee Burger Co. restaurant's Facebook page.
---
Look for a Planet Fitness center to open around the end of December in the former APAC Customer Services call center at 3131 State Hwy. 16, on the far north side of La Crosse.
As of June 30, the fitness center chain had 1,859 locations.
Customers began signing up for memberships Friday at a trailer next to the former APAC space, which is being remodeled. The trailer's hours are 10 a.m. to 7 p.m. Monday through Friday and 9 a.m. to 3 p.m. Saturday and Sunday.
---
Rock & Ride indoor cycling studio opened in early October in its new location, the basement level of the City Square building at 444 Main St. in downtown La Crosse.
Leonardo Silva opened the business in 2015 in Onalaska and moved it in 2016 to 601 S. Third St. in downtown La Crosse. He moved it from that location to the City Square building.
"It's a much larger space," Silva said. "And it's more centrally located" and in an area with more foot traffic, he said.
"The move gives us much-needed space to add more bike trainers, as well as a dedicated strength training area for small groups," Silva said.
Customers bring their own bicycle to class, or to open riding. Their bicycle's rear wheel is hooked up to a trainer device to simulate outdoor riding in various circumstances. A digital display gives the rider feedback and helps them follow a workout plan.
---
Billy Bergeron has opened Bluffland Biofeedback and says biofeedback is one of the best ways to manage stress in one's life from illness, injury, chronic pain and disease.
Bluffland Biofeedback uses LIFE System equipment that can monitor biological functions to help manage stress and harmonize the body systems, Bergeron said. Biofeedback does no diagnose or treat illness but is a technique that measures bodily functions and provides information in order to help manage conditions from or made worse by stress.
Bergeron also is an innkeeper. He and Brandon Rigger opened Castle La Crosse bed and breakfast in 2017.