Three new service businesses opened earlier this month in Holmen, for anyone interested in a massage, chiropractic service or threading.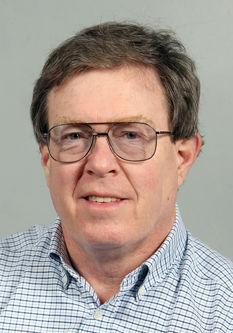 The Hive Chiropractic Center, owned by doctor of chiropractic Callie Horstman; and Honey Bear Massage, owned by Rebecca Heidel, both opened Nov. 8 at 120 Hale Drive, across from the new Festival Foods store in Holmen.
Heidel said the two businesses have "a common interest by bringing wellness and relaxation to our community."
Honey Bear Massage offers several types of massages, including pediatric, deep tissue, Swedish, relaxation and prenatal. It's open on Monday, Wednesday and Friday.
Heidel graduated from Western Technical College's therapeutic massage program in 2015 and is state and nationally certified to practice. She practiced massage therapy at other area locations before opening her new Holmen business.
For more information, call 608-317-4929 or visit Honey Bear Massage's Facebook page. Heidel plans to have a website in the near future.
Horstman said The Hive Chiropractic Center is open from 7 a.m. to noon and 3 to 7 p.m. Monday and Wednesday; 3 to 7 p.m. Tuesday and Thursday; 7 a.m. to noon Friday, and at other times by appointment.
Horstman, who is a Holmen native, received a bachelor's degree with a major in psychology and minor in biology from the University of Wisconsin-La Crosse in 2015. She received a doctor of chiropractic degree from the Palmer College of Chiropractic in Davenport, Iowa, in June after completing an extensive internship with a pediatric clinic in Rice Lake, Wis.
Before opening her own practice in Holmen, she filled in for another doctor of chiropractic who took a four-month maternity leave.
Horstman has received additional training in pediatric and prenatal chiropractic care through the International Chiropractic Pediatric Association. "Our office is very family-oriented and kid-friendly," she said.
For more information, call The Hive Chiropractic Center at 608-501-1062 or visit www.thehiveholmen.com or the center's Facebook page.
Sumi Azam opened Sam's Brow Bar on Nov. 1 in Suite 527 inside the Holmen Square shopping center at 500 N. Holmen Drive in Holmen.
The new business offers threading and henna tattoos. Threading is an ancient hair removal method that's been used for centuries in Asia and the Middle East, Azam said. It involves twisting a piece of cotton thread into a double strand, and then using the thread to pick up and remove hair. Proponents say threading results in less skin irritation than removing hair by waxing.
Azam said henna tattoos are a temporary, tattoo-like form of body art in which the skin is painted using a paste made from the leaves of the henna tree.
Azam's family moved to La Crosse a few years ago when her husband accepted a job in the area. They had been living in Pittsburgh, where she did threading for another business. Since moving to La Crosse, she had been doing threading for friends and family, who encouraged her to open a business.
Hours are 10 a.m. to 6 p.m. Monday through Saturday, 11 a.m. to 5 p.m. Sunday and other times by appointment.
---
A La Crescent Chamber of Commerce ribbon-cutting ceremony was held Thursday at Shifted, a used automobile dealership at 31313 Veterans Road near the Interstate 90 Dresbach exit (Exit 273).
Brian Radecki and brothers Sam and Eric Carlson own Shifted, which opened in July in a building that previously housed a B&F Fastener Supply distribution facility and before that a boat dealership.
Shifted sells used cars, pickup trucks and sport utility vehicles, Radecki said, adding that it's known for vehicles with manual transmissions. "There's demand for that and we were looking for a way to stand out," he said of vehicles with manual transmissions.
Automobiles with manual transmissions account for about half of the dealership's inventory, the Carlson brothers told me.
You have free articles remaining.
Register for more free articles.
Stay logged in to skip the surveys.
"We have a really unique mixture of vehicles," such as sports cars and some very unique Jeeps, Radecki said.
Shifted also offers a vehicle locator service for those looking for a particular kind of automobile, and a consignment service for those looking to sell an automobile.
Hours are 10 a.m. to 6 p.m. Monday through Thursday, 10 a.m. to 5 p.m. Friday, 10 a.m. to 3 p.m. Saturday and closed Sunday.
---
Mandy Bacholl and her mother, Tammy Waltemath, opened Mandy's Cafe & Deli on Nov. 1 in Suite 5 at 201 Helen Walton Drive, in the Heartland Cranberry Mall on the North Side of Tomah. It's in the same building as the Ground Round Grill & Bar.
The cafe's grand opening will be Dec. 6. The eatery's hours are 6 a.m. to 6 p.m. Monday through Friday and 6 a.m. to 3 p.m. Saturday and Sunday.
Its menu has a large selection of breakfast and lunch items such as breakfast bowls, breakfast sandwiches, cinnamon rolls, omelets, French toast, pancakes, burgers, fresh corned beef hash, pastas and sandwiches such as prime rib, grilled cheese and Reubens.
It also has entrees such as stuffed tomatoes, lasagna roll, lemon chicken asparagus pasta, primavera carbonara. And there are lots of appetizers, as well as made-from-scratch desserts such as pie and brownies. "We also have a hot and cold grab-and-go case," Bacholl said.
The cafe's food is unique, she said. For example, "It's not just a grilled cheese, it's an ultimate grilled cheese, not just French toast but stuffed French toast," she said. The cafe also has healthy-friendly choices, as well as gluten-free bread and bun options. "We don't have a deep fryer," Bacholl said. "Everything that would be done in a deep fryer is done in an air fryer."
For more information, call 608-567-2044 or visit Facebook. The cafe soon will have a website and online ordering of food.
---
Karl and Kathy Bisek started a retirement sale Nov. 6 at their Killian Furniture & Floor Covering store at 108 N. Grant St. in downtown Arcadia.
The store's last day "depends on how fast we can sell things out," Kathy said last week, adding it probably will be sometime in January. She and her husband plan to sell the building.
"There are things we'd like to do, like helping with the grandkids and doing volunteer work," Bisek said of the couple's decision to retire from the furniture and flooring business, which they purchased from John Killian in 1979.
John and his brother Gene Killian became partners in the Killian Funeral Home and Killian Furniture Store in the 1950s and in the mid-1970s split the partnership, with John becoming sole owner of the furniture store.
Store hours are 9 a.m. to 6 p.m. Monday through Friday, 9 a.m. to 2 p.m. Saturday and closed Sunday. Other times are available by appointment. For more information, call the store at 608-323-3775 or visit its Facebook page.
---
Mercer Advisors Inc. said Thursday it is acquiring Financial & Investment Management Group,Ltd., a wealth management firm that has a branch office at 1837 E. Main St. in Onalaska.
Mercer is based in Denver. FIM Group has been headquartered in Traverse City, Mich., and also has a branch office in Kahului, Hawaii.
The acquisition is expected to be completed on Dec. 20. Mercer said that will bring its total number of offices to 35 and will bring its total assets under management to about $14.5 billion, an increase of about $600 million.