Nearly a year after it closed, new operators Cassandra and Justin Birdd will reopen the Treehouse Gift and Home store in Onalaska on Wednesday. And the gifts and home decor store at 9546 E. 16 Frontage Road will have its grand opening celebration Friday and Saturday.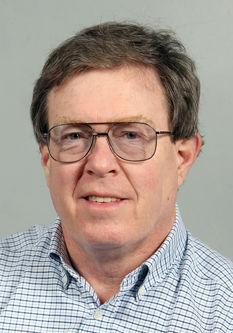 The Birdds, who live in West Salem, are leasing the building. Last November, the previous operators announced a store-closing sale that they said would last until Dec. 24.
Treehouse will have merchandise similar to what it had in the past, Cassandra Birdd said last week. But there will be some new things — such as ready-made gift baskets for special occasions, some artwork by local artists, custom framing and a gift-wrapping station. The store also soon will offer custom engraving.
Treehouse also will have special sections, such as a Christian section and sections for babies and children. Store hours will be 10 a.m. to 8 p.m. Monday through Saturday and closed Sunday.
"I've been in retail for 11 years," said Cassandra Birdd, who left her job at Helzberg Diamonds in Valley View Mall to operate Treehouse. "I'd prayed about it," she said of her decision. "The Lord pointed me in this direction."
For more information, visit Treehouse's Facebook page.
The former Chicago's Beef & Etc. restaurant in La Crosse won't be vacant much longer.
---
Gaosheng Thao plans to open Thao's Thai Restaurant & Deli in a few weeks at 1203 La Crosse St., where Chicago's Beef closed Aug. 22 after 21 years in business. Chicago's Beef was known for its Chicago-style hot dogs and Italian beef sandwiches.
"We hope to open around Dec. 1," Thao said last week in an interview at Thao Brothers Market. She is part owner of the Oriental foods grocery store at 510 Lang Drive, and said she will be sole owner of the new restaurant on La Crosse Street.
The new restaurant's sign is expected to go up in mid-November, said Thao, who is leasing the former Chicago's Beef location.
Thai cuisine will account for about 80 percent of the items on the restaurant's menu, with Hmong fare accounting for the other 20 percent. The restaurant will be open Monday through Saturday and closed on Sundays.
---
Dave and Sue Larson opened Binge Ridge Pizza on Oct. 26 in the former The Fjord bar and grill at 404 Central Ave. in downtown Coon Valley. But they plan to soon have a contest on the pizza place's Facebook page to rename their new business, because of mixed reaction to the current name.
The Fjord operated there for many years (and the Larsons owned that business from 2013 to 2015) before the Larsons leased the building to Pooker's Place bar and restaurant, which closed in July after two years in business.
"We decided to change the image to more of a family restaurant than a bar," Dave Larson said. Binge Ridge Pizza has a large selection of homemade pizzas (sausage and pepperoni is the Larsons' biggest seller) as well as several kinds of burgers (made with hamburger that hasn't been frozen) and hoagies, appetizers, soda pop, milk, beer, wine and mixed drinks. "We also have a Friday night fish fry," Dave Larson said. And the restaurant will have fried pies and soft-serve ice cream by mid-November. It also will begin offering delivery service within Coon Valley in mid-November.
There's also a game room with foosball and air hockey. Binge Ridge Pizza's hours are 4 to 11 p.m. Thursday, 4 p.m. to midnight Friday, 11 a.m. to midnight Saturday, 11 a.m. to 8 p.m. Sunday, and closed Monday, Tuesday and Wednesday. The food menu is limited after 9 p.m. For more information, call 608-452-2900 or visit the restaurant's Facebook page.
---
Weisbrod & Associates, a La Crosse certified public accounting firm, opened a second office in August at 65 Johnson St. in downtown Winona, Minn.
The full-service firm specializes in small business accounting and tax preparation for businesses and individuals, said President Chip Weisbrod, who has more than 30 years of experience as a certified public accountant. The company also offers payroll preparation, monthly accounting and Quickbook support.
---
Five years after they opened their Papa Murphy's take-and-bake pizza store in Sparta, Jeff and Carol Olson plan to open a second Papa Murphy's, in a new multi-tenant building at 609 State Hwy. 54 near Walmart in Black River Falls.
Jeff said last week that he hopes the new Black River Falls location will open around Dec. 29. It will be owned and operated by the Olsons and their daughter and son-in-law, Sydney and Jeremy Ernst, who recently moved to Black River Falls. Jeremy is a native of that area, Jeff said. Sydney Ernst will manage the Black River Falls store.
Jeff and Carol Olson opened their Sparta store in December 2012. Their son, Casey Olson, manages the Sparta location.
Cell.Plus, an authorized agent for U.S. Cellular, and Tricor Insurance recently moved into suites in the new Black River Falls building.