Courtesy Corp., an Onalaska-based franchisee that operates 59 McDonald's restaurants, plans to rebuild its George Street location in La Crosse in the next several months, and its Losey Boulevard location in the next couple years.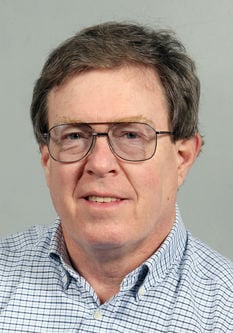 "Our last day open (at the McDonald's at 1140 W. George St.) will be Feb. 27," said Rick Lommen, Courtesy Corp. president.
"It will close and hopefully the rebuild will start soon after," he said. "But that's very weather-dependent."
Lommen anticipates the new restaurant, to be built just south of the current one, will open by early July, although that depends on weather and when George Street road construction work is completed.
The current George Street McDonald's property has been purchased by the state of Wisconsin. That restaurant, which opened in 1972, will be demolished for an upcoming overhaul of George Street as part of a revamping of Interstate 90 Exit 3.
Lommen said four houses have been purchased as part of the new McDonald's site. Plans call for one to be moved and three to be demolished.
The new building will be owned by McDonald's Corp. and leased to Courtesy Corp. "It will have the latest McDonald's design," Lommen said.
Lommen said he also anticipates the McDonald's on La Crosse's South Side will be replaced with a new building "in the next couple years. It's just time to update." The current Losey Boulevard location opened in 1976.
---
Plans are in the works for a La Crosse Auto used automobile dealership at the former The View Grill & Bar property at N3020 Hwy. 16 in the town of Medary.
The bar and restaurant closed in May 2016; it had opened in 2011 in the former Knights of Columbus Hall.
There's no official timetable for opening the dealership, a spokesman for the 199 Ride dealership group said last week.
The La Crosse location will be the fifth for the group, which also includes Antigo Auto, Appleton Auto, Wausau Auto and Green Bay Auto. The dealerships sell used cars, trucks, sport utility vehicles and vans.
The La Crosse County Planning, Resources and Development Committee will hold a public hearing on a proposed sign requirement variance for the planned dealership at 6 p.m. Monday in the County Board Room of the county Administrative Center at 212 N. Sixth St.
---
Onalaska-based Stein Counseling and Consulting Services, Ltd. has opened its third clinic, in Suites 135 and 146 at 206 S. Roosevelt Road in Black River Falls.
The new clinic opened in October. The main clinic is at 571 Braund St. in Onalaska and the firm's second clinic opened last July in Mondovia, Wis. The business began in 2001 in La Crosse and has 30 employees.
It provides services to individuals, families and communities, said Karen Wrolson, youth programs and public relations manager.
"Along with counseling for people of all ages in our three clinics and in client homes, we offer custody and parenting assessments as well as parenting education," she said. The business also offers free consulting to community agencies.
It serves the Wisconsin counties of La Crosse, Buffalo, Jackson, Juneau, Monroe, Pepin, Trempealeau, Vernon and Wood, and the Minnesota counties of Fillmore, Houston and Winona.
Hours at the new Black River Falls clinic are 9 a.m. to 5 p.m. Tuesday and 11 a.m. to 5 p.m. Wednesday and Thursday. "We will be expanding our hours as needed," Wrolson said. "Soon we will have evening groups dealing with substance abuse."
The new clinic opened because of an expanding need for mental health services in Black River Falls, Wrolson said. "There was also a need for a clinic to provide substance abuse services for the drug court in Black River Falls."
---
An update on my column item last Sunday, about a new Arby's restaurant opening in February in Black River Falls — it will open Feb. 7 at 607 Hwy. 54, in front of the Walmart supercenter.
The exact opening date wasn't available before my copy deadline for last Sunday's business column. For more information, visit www.drmarbys.com.