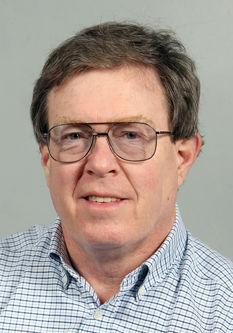 West Salem had been without a Mexican restaurant for five years, until two of them opened just a few days apart.
Coronas Cantina Grill Mexican Restaurant opened Dec. 9 in the former The Pizza Oven location at 920 W. Hwy. 16. The Pizza Oven recently moved to another West Salem location.
Meanwhile, Pappi's Taqueria y Mas opened Dec. 7 in the former Coney Island Station space in the Lloyd's Speedstop building at 83 Buol Road, at the Interstate 90 exit in West Salem. The hot dog restaurant closed in March 2018.
The owners of both restaurants say they serve authentic Mexican food.
Andres Valencia and his cousin Omar Torres operate Coronas Cantina Grill. Members of the Valencia family also operate the Cinco de Mayo restaurants in Tomah, Black River Falls and Richland Center.
Coronas Cantina Grill has an extensive menu with such things as tostadas, chalupas, enchiladas, burritos, quesadillas, tacos, chimichangas, nachos, fajitas, vegetarian dishes, and chicken, steak and seafood dinners. It also has a full bar, with such things as beer, wine, margaritas and cocktails.
The restaurant is open from 11 a.m. to 9 p.m. seven days a week, Valencia said.
"The (West Salem) area didn't have any Mexican restaurants," Torres said of the decision to open Coronas Cantina Grill. Torres, who has worked in the restaurant industry for about 20 years, said he is grateful to the Valecia family for the opportunity to be a partner in a restaurant.
For more information, call Coronas Cantina Grill at 608-612-0105 or visit its Facebook page.
---
Pappi's Taqueria y Mas is owned by Noel and Jill Gonzales of West Salem. Their business started in March 2017 as a food truck, which they will continue to operate at major events from May to October.
"I've been working in the restaurant business for over 25 years," Noel said, adding that the food truck business was the first one he's owned. He has also always wanted to own a sit-down restaurant, and now has one.
Pappi's extensive menu includes such things as tacos, quesadillas, chimichangas, walking taco and other kinds of bowls, taco salads, burritos, nachos and other sides, and soda pop. Noel said Pappi's concept is somewhat similar Facebook to Qdoba or Burrachos restaurants in that customers order from one end and pay at the other end.
Winter hours are 11 a.m. to 7 p.m. Tuesday through Saturday and closed Sunday and Monday. For more information, call Pappi's at 608-612-0392 or visit its Facebook page. It soon will have a website.
---
Randy Goyette has reopened La Crosse Olive Oil Co. at its new home at 113 Fifth Ave. S. in downtown La Crosse, after closing his store at 515 Main St. last January and then selling his products as a vendor at The Craft & Vendor Marketplace, which closed Saturday at 511 Main St.
Goyette decided to close the Main Street store after his wife, Patti, died last December after battling cancer. The Goyettes had opened their store in 2011, selling imported olive oils and vinegars, as well as rubs, seasonings and spices.
Goyette opened his new Fifth Avenue store on Dec. 14, selling 23 kinds of balsamic vinegars, 22 kinds of infused olive oils and five kinds of extra virgin olive oil. He said last week he plans to eventually sell more products, such as olives and maybe even olive trees.
You have free articles remaining.
"They're highly popular products, and a lot of people asked me not to quit," Goyette said of opening another retail store. Hours are 10 a.m. to 5 p.m. Tuesday through Saturday and by appointment on Monday.
For more information, call 608-799-8676 or visit the store's Facebook page. Goyette plans to hold a grand opening and have a website soon.
---
John Hoang and his wife, Vi Pham, opened Legend Nails Spa on Dec. 11 at 9376-9378 Hwy. 16 in the East Towne Plaza shopping center in Onalaska.
The new business offers nails and spa services, such as manicures, pedicures, waxing and eyelash extensions. It's offering grand-opening specials through Feb. 10.
Hoang said he and his wife operated a nail salon in Sparta for six years before selling it in November 2018 so they could open one in Onalaska. "It's a great location and we've expanded" the business with the move, he said.
Hours are 9 a.m. to 7:30 p.m. Monday through Friday, 9 a.m. to 6 p.m. Saturday and 11 a.m. to 5 p.m. Sunday.
For more information, call the nail salon at 608-615-1089 or visit its Facebook page.
---
CleanSlate Outpatient Addiction Medicine, which says it's a national leader in outpatient medication-assisted treatment for opioid and alcohol addiction, opened a new treatment center Dec. 16 at 2635 Hemstock St. in La Crosse. It's the 12th Wisconsin center for CleanSlate, which has locations in 11 states.
CleanSlate La Crosse is accepting new patients. Anyone interested should call the center at 833-505-4673 to schedule an appointment.
"The factors that lead to addiction are complex and personal," said Lynsee Thompson, center manager for CleanSlate La Crosse. "That's why our centers provide comprehensive, individualized programs consisting of medication and behavioral therapy to address the specific needs of those with opioid addiction."
The La Crosse center's hours are 9 a.m. To 5 p.m. Monday, Tuesday and Wednesday. "As patient demand increases, so will our hours and days of operation," said Carol Fite Lynn, CleanSlate's director of communications.
---
Ingersoll Rand plc, the parent company of Trane, announced this month that Trane Technologies plc will be the new name for the company that owns its Trane and Thermo King air conditioning, refrigeration and heating businesses, after Ingersoll Rand spins off its industrial interests to another firm, Gardner Denver.
The name change is subject to shareholder approval and is expected to be effective around the completion of the spinoff transaction in early 2020.
Trane Technologies will be a global leader in climate control and is expected to trade on the New York Stock Exchange under the ticker "TT," Ingersoll Rand said.
In April, Ingersoll Rand and U.S.-based Gardner Denver announced an agreement whereby Ingersoll Rand would separate its industrial segment and combine it with Gardner Denver. Upon completion of the transaction, the remaining HVAC and transport refrigeration assets of the current Ingersoll Rand will become Trane Technologies.
Michael W. Lamach, chairman and CEO of the current Ingersoll Rand, will be chairman and CEO of Trane Technologies. For more information, visit www.tranetechnologies.com.
The Trane Co. was founded in La Crosse in 1913.