After working in retail stores in Valley View Mall for more than 20 years, Jamie Nordstrom opened his own Unique Boutique store on Saturday at 719 State St. in downtown La Crosse.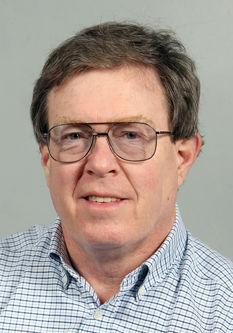 Nordstrom said his shop – the first he's ever owned – offers unique, trendy and stylish women's apparel and accessories at affordable prices. The store has accessories such as one-of-a-klnd jewelry, as well as such things as candles, bath teas and shower bombs, he said last week.
"It's all-new merchandise, it's not consignments," he said of the store's apparel. He added that the new shop has two "very large" fitting rooms that can accommodate people with disabilities.
"It's time" to own his own store, Nordstrom said. "I have a lot of friends who have encouraged me to pursue this dream," said Nordstrom, who has held various sales and management positions in mall stores — mostly women's apparel stores.
Nordstrom said he chose a downtown location because "I like what's happening downtown, with all of the revitalization, and I see more and more people going downtown. I wanted to be part of that."
Store hours are 10 a.m. to 6 p.m. Monday through Saturday and closed Sunday. For more information, call the store at 608-519-3976 or visit its Facebook page.
---
The eye care center in the Shopko department store at 9366 State Hwy. 16 in Onalaska will relocate soon, according to a banner that went up on the store's exterior several days ago. But a new location hasn't been announced yet.
Customers can still book appointments for eye examinations at the Onalaska store. But eye exams are no longer being offered at the eyecare center that will close at the Shopko store on the South Side of La Crosse, I learned when I stopped there last week.
The Shopko chain announced in January that it had filed for Chapter 11 bankruptcy protection and would close some of its stores, including the Bridgeview Plaza store in La Crosse that closed on April 14.
In March, it announced that all of its stores — including the Onalaska and La Crosse stores — would close by mid-June.
On April 18, Shopko announced it had accepted an $8.6 million bid for its optical business from Shoptikal, LLC, an affiliate of Monarch Alternative Capital LP.
---
Mark Chew opened Marco's Italian & American Grill in March in the former The Bog restaurant location at 3514 Blarney Road near the Interstate 94 exit at Warrens, Wis.
It's the ninth restaurant that the Vietnamese native (who was adopted and came to the United States when he was 9) has operated in this country. It offers a wide variety of Italian and American fare, such as pasta dishes, seafood, steaks and sandwiches, with a focus on using fresh local produce when it's available and cheeses from the area.
Marco's is open for lunch and dinner seven days a week, has live music on weekends and will open its new tiki bar and outdoor patio by Mothers Day. Dining hours are 11 a.m. to 9 p.m. Sunday through Thursday and 11 a.m. to 10 p.m. Friday and Saturday. The bar is open from 11 a.m. until close seven days a week.
---
7Rivers Signarama is the new name of the former Clearview Sign & Graphics business at 1500 W. City Hwy. 16 in West Salem.
Glen and Laura Danielson bought the business on Feb. 1 from Dahl Automotive and changed the name the same day, after acquiring a Signarama franchise. Signarama has more than 800 locations in 60 nations, and says it is the world's largest sign franchise. Signarama can use its mass purchasing power to provide better pricing, Glen Danielson said.
He said the West Salem business sells a full range of signs, vehicle graphics, banners and other visual communications. For more information, call 608-783-6460 or visit www.signarama-7rivers.com or the West Salem firm's Facebook page.
---
Peoples State Bank, which is based in Prairie du Chien, will open its 20th location Wednesday at 415 Chestnut St. in Harpers Ferry, Iowa. The new branch was built at the former site of the Harpers Cafe and Hotel building, which had been demolished.
The Harpers Ferry location is the bank's second Iowa branch. Its others are in southwest Wisconsin.
The Harpers Ferry branch is a full-service bank with two customer service representatives and a loan officer able to serve both personal and business banking customers. It also has drive-thru and ATM services.
Lobby hours will be 8:30 a.m. to 4:30 p.m. Monday through Thursday and 8:30 a.m. to 5 p.m. Friday. Drive-thru hours will be 8:30 a.m. to 4:30 p.m. Monday through Thursday, 8:30 a.m. to 6 p.m. Friday and 8 a.m. to noon Saturday.
For more information, call the Harpers Ferry branch at 563-586-8036 or visit the bank's website.