Chris Roderique and Josh Aliesch have opened Uno Venti Pizzeria at 120 King St., in the former Wine Guyz location next to Piggy's Restaurant in downtown La Crosse.
Roderique and his wife, Tammy, own Piggy's Restaurant and the building that the two restaurants occupy. Aliesch and his parents, Mike and Florence, operate Kramer's Bar & Grlll.
Uno Venti opened Oct. 1 and has unique pizzas, Roderique and Aliesch said. All of the pizza dough is made in house each day using what's known as double zero flour. "It's super fine, almost like baby powder," Roderique said, and creates a dough that is silkier and maintains a chewiness after the pizza is baked.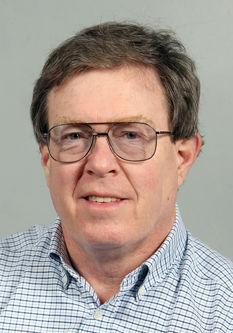 Roderique said an "awesome" cauliflower-based, gluten-free crust is available as an option.
Uno Venti offers several kinds of "red pies" and "white pies," with red outselling white by a 3-to-1 margin. Crushed San Marzano tomatoes from Italy serve as the base for the red pies. Uno Venti also has appetizers, salads, desserts and a variety of beverages such as beer and wine.
Roderique and Aliesch said they've heard a number of customers say the pizza is as good as any they've had in Italy.
Hours are 4 to 9 p.m. Tuesday through Thursday, 4 to 10 p.m. Friday and Saturday, and closed Sunday and Monday. For more information, call 608-881-6609 or visit www.unoventi.com or the restaurant's Facebook page.
---
The number of QuickHIT Fitness Lab locations in the nation has grown to 10 since the first one opened in September 2018 in the Doerflinger Building at 400 Main St. in downtown La Crosse.
QuickHIT International Inc., based in Onalaska, sells QuickHIT Fitness Lab franchises.
Nick Althoff, president of local franchisee Revolution Fitness Inc., opened the first location in La Crosse and a second location last November at 1024 Main St. in Onalaska. He said he plans to open additional locations in the next few years.
QuickHIT Fitness Lab uses robotically-controlled equipment designed and built in La Crosse in its training regime. A certified trainer is at the side of the person who's using the exercise machine.
"The QuickHIT approach and full body workouts allow busy professionals with little time to stay in shape, and people who have struggled to stay in shape, to feel like themselves again," Althoff said.
---
Todd and Alyssa Sanwick opened Lil Acres Alpaca Shop on Friday at 119 W. Court St. in downtown Viroqua. It's one of five pop-up shops that will operate in Viroqua during the holiday season.
Lil Acres is in the former location of The Drifting Boutique, which opened Oct. 4 in its new location at 119 S. Main St. in Viroqua.
The Sanwicks raise alpacas and have been selling alpaca products at a few vendor shows, the local farmers market, Vernon County Dairy Breakfast and the Vernon County Fair. "Even with the store, we will still be attending the vendor shows this fall," Alyssa said.
"We offer all types of alpaca products such as hats, scarves, blankets, rugs, dryer balls, yarn, boot liners and of course the most popular of all — our socks," she said. The new shop also sells other local products, such as maple syrup, bath and beauty items, fudge, pancake mix and gourmet popcorn.
Lil Acres will operate as a pop-up shop for three months. "When we reach December, we will make the decision as to whether to continue or not," Alyssa said. "Our hope is to make this a permanent spot in downtown Viroqua."
For more information, call 608-606-5126 or visit Lil Acres' Facebook page.
---
Wally Stanley of La Crosse has started Wally's Wares LLC, a home-based business.
"We help people with moving, lawn maintenance, snow removal and junk removal," he said last week.
---
Festival Foods opened its 32nd location in Wisconsin on Friday at 660 Hometown Circle in Verona.
The 67,000-square-foot store is Festival Foods' second in the Madison area. It opened the first one in 2016.
The new store operates 24 hours a day and employs about 250 people.
Founded in 1946 in Onalaska as Skogen's IGA, the company began operating as Festival Foods in 1990. For more information, visit www.festfoods.com.
---
Sept. 27 was the last day for Sprockets Bike & Board, and for Tomah Sew & Vac, both at 14582 State Hwy. 131 on the south side of Tomah.
Owners Carrie and David Kenworthy bought Tomah Sew & Vac in 1997; it sold and serviced sewing machines and vacuum cleaners. They started Sprockets, which offered bicycle and skateboard sales and service, in 2001.
"We're feeling Internet sales," Carrie said of the couple's decision to close the two businesses. "We see it now and it's probably not going to get better, so we just thought now would be a good time" to close, she said.
"We're thankful that we were able to do this for this long, and we've had a lot of customers; we wouldn't be here if it wasn't for them," she said.
The business news you need
With a weekly newsletter looking back at local history.