A local professor and two of his past students are organizing Flight Club La Crosse, whose membership fees would be used to buy or lease a 37-passenger Embraer 135 jet that initially would fly from La Crosse to private terminals at regional airports in Minneapolis/St. Paul, Madison, Milwaukee and Chicago. Members also could suggest flying to other locations and to special events.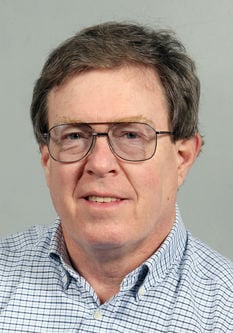 The club is being organized by Vivek Pande, who is an associate professor of business law in the University of Wisconsin-La Crosse College of Business Administration, and who also is part owner of the Greengrass Cafe near UW-L; Marty Walleser, president of Property Reliance, LLC, a lawn, snow, landscape and property management company in La Crosse; and Dan McKee, owner of DPM Promotions, a digital marketing firm in St. Paul.
Pande said he, Walleser and McKee are founders and operators of the club, and began signing up members last week. He also said the private, nonprofit air travel club would provide its members with access to inexpensive, convenient flights. Annual membership fees are $975 per household and per corporate traveler, with discounts of 5 percent for three to 10 corporate memberships and 10 percent for more than 10 corporate memberships.
Plans are to offer four weekly round-trip flights to each of the initial four destinations. The one-way price to fly to Minneapolis/St. Paul is expected to be between $50 and $100 and probably would be in the lower part of that price range, Pande said.
"We're highly underserved" with current commercial flight service to and from La Crosse, Walleser said. (Minneapolis/St. Paul and Chicago are the only current destinations.)
"And highly overpriced," Pande added.
Pande said he hopes the club begins flight service within a couple months after 1,000 members are signed up. Once 1,000 members are signed up, they will be asked to pay their membership fee, he said.
---
The Michaels arts and crafts store in Onalaska moved last week from 9386 State Hwy. 16 in the East Towne Plaza shopping center in Onalaska, to the former MC Sports store, Suite 100 at 9348 State Hwy. 16 in the Crosseroads Center shopping center in Onalaska. The new location's grand opening celebration is today.
Hours at the new location will be the same as at the previous one — 9 a.m. to 9 p.m. Monday through Saturday and 10 a.m. to 7 p.m. Sunday, said Mallory Smith, a spokeswoman at the chain's headquarters in Irving, Texas.
Smith said moving Michaels' Onalaska store to the new location created an "opportunity to offer our customers a better shopping experience." Michaels offers a better assortment of merchandise at the new location, she said.
The Michaels Companies Inc. says it is North America's largest arts and crafts specialty retailer. As of last July, it owned and operated 1,366 stores in 49 states and Canada under the brands Michaels, Aaron Brothers and Pat Catan's. For more information about the new Onalaska location, click here.
---
A new Taco Bell restaurant opened Wednesday in the new The Shoppes at Hale Drive retail/office building at 129 Hale Drive in Holmen, near the new Festival Foods supermarket.
The restaurant has about 14 employees and is owned by Great West Hospitality, a Colorado-based Taco Bell franchisee. Hours are 7 a.m. to 11 p.m. seven days a week, The restaurant's telephone number is 608-526-1664. For more information, visit www.tacobell.com.
---
ABR Employment Services will hold an open house from 3 to 5 p.m. Thursday at the new location of its La Crosse office, at 1806 State Road. It's in the Bluffside Commons building, on the east side of Highway 16, just north of Gillette Street.
The staffing agency's local office moved there on Dec. 28 from its previous location in the Village Shopping Center. ABR officials said the new location is more central and has better access from Interstate 90.
"We look forward to continued growth of our brand in the greater La Crosse area," ABR Chief Executive Officer Jim McNett said. "For 25 years, we have been a leader in workforce solutions for a multitude of client companies in La Crosse County. This move gives us the ability to better serve our clients and talent."
Hours at the new location are 8 a.m. to 5 p.m. Monday through Friday.
ABR is based in Madison and has 13 offices throughout Wisconsin, plus an office in Winona, Minn. It serves job-seekers and employers. For more information, call the La Crosse office at 608-782-9700 or visit www.abrjobs.com or the local office's Facebook page.
---
December Downing opened Holistic Health Massage, a new professional massage therapy practice, in January in the Cold Springs Professional Center at 1825 Sunset Lane, La Crosse.
Downing has been licensed and nationally board-certified in massage and therapeutic bodywork since 2010. She offers Swedish, Thai, deep tissue, hot stone, cancer/oncology, chair, geriatric and pregnancy massages. And she offers isolated stretching, craniosacral, lymphatic drainage, myofascial release, reflexology and trigger point therapy.
Downing said she has given presentations at educational events, holds fundraising events for various causes, worked for more than two years at Globe University, and has experience working in both a salon/spa setting and a chiropractor's office. This is the first time she has owned her own massage therapy practice.
---
Hegge Haven Vacation Rentals has opened at 29224 County Road 125 near Nodine, Minn.
"The main house has sleeping accommodations for 20 individuals," said Crystal Hegge, event/site director. "In addition, the property has a chalet, a lodge and a cottage. If all accommodations are used, there is sleeping room for 42."
Hegge said an outdoor pavilion was built recently. It seats up to 125 people for events such as family reunions and small weddings. Hegge Haven also has 20 acres of private bluffland trails for hiking, snowshoeing, cross-country skiing and other activities.
"The business started with my family's farm house, built by my father, David Hegge," Crystal Hegge said. "Since our family no longer needed the large accommodations, we decided to begin sharing the beautiful space for others to gather and make memories."
Hegge said Hegge Haven also is open to partnering with local businesses and has lots of space that works well for wellness retreats, crafting and other events.