The Don and Roxanne Weber family plans to open a combination food store/deli-style tavern in early summer at 321 State St., in The Weber Group's Belle Square complex in downtown La Crosse.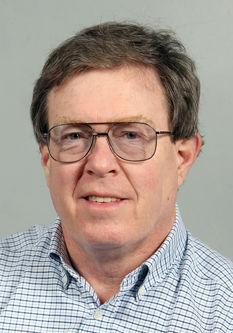 "This will be like a butcher shop and deli," Libby Spirer, managing director of The Weber Group, said Thursday. "There will be a strong retail component, and a bit of dining."
Meats will account for most retail sales at the as-yet-unnamed business, but it also will sell cheeses, some specialty dry goods, beer, wine and liquor, said Spirer, who will oversee the new venture.
"We'd like to do both retail sales of beer, wine and liquor, as well as (serve for) consumption on the premises," Spirer said. Besides beverages, she said, the tavern part of the business would serve some specialty deli sandwiches and salads.
State Street Delicatessen LLC, a corporation created by the Webers for the project, has applied to the city for a conditional-use permit that would allow it to then apply for a combination beer and liquor license. The La Crosse Common Council is expected to vote on the permit at its March 14 meeting.
---
The Oma coffeehouse in downtown West Salem will expand to be a coffeehouse and cafe when it moves by May 1 to the former Snap Fitness building at 234 N. Leonard St. in that community.
Kristina and Robbie Sage, who opened Oma in December 2016 at 122 S. Leonard St., bought the former fitness center building on Feb. 1 and started interior demolition work on Feb. 8.
"We needed a bigger location, and we're adding a drive-thru," Kristina said of the upcoming move. With more space, Oma also will add a limited breakfast and lunch menu and will expand its baked goods selection.
"Right now we have muffins, scones, croissants, sourdough cinnamon rolls and sourdough Danish," which are all baked on site, Kristina said. "I hired an artisan bread maker, and we'll be offering some artisan breads," she said.
The Sages plan to sell their original Oma building. "We've had a lot of interest" from prospective buyers, Kristina said.
---
Shopko's three pharmacies in La Crosse and Onalaska have closed.
The financially troubled retailer announced last month that it had filed for protection under Chapter 11 of the U.S. bankruptcy code and that it was closing a number of stores, including the one in Bridgeview Plaza in La Crosse. That store's last day is expected to be April 7.
In announcing the bankruptcy filing, Shopko also announced it would auction off its pharmacy business.
A sign still up last week at the closed Shopko pharmacy in Bridgeview Plaza said that effective Feb. 5, customers' prescription records were transferred to the CVS pharmacy in the Target store in Onalaska.
A sign in the Onalaska Shopko store said records from its pharmacy were sent to the CVS pharmacy in the Target store. A sign in the Shopko on Mormon Coulee Road said its pharmacy records were sent to the Walgreens store on Mormon Coulee Road.
Shopko corporate spokespersons didn't return the Tribune's telephone calls about the three local pharmacies.
---
The La Crosse office of Wipfli LLP moved effective Feb. 4 from the third floor to Suite 102 on the first floor of the Stanheim Building at 2 Copeland Ave. in the Three Rivers Plaza development. It had been on the building's third floor since 2006.
"The biggest reason for the move was ease of access for our clients and associates," said John Honadel, a partner with the La Crosse office. "With the move, we also upgraded our technology to expand the ways we can interact with our clients." An open house will be held sometime this spring.
About 20 associates work in the Milwaukee-based company's La Crosse office, Honadel said. "Wipfli is an accounting and consulting firm primarily serving family and closely-held businesses, and their owners, by providing tax, accounting and consulting solutions," he said.
---
A new Dollar General store opened Jan. 27 at 1341 E. Main St. in Arcadia.
Store hours are 8 a.m. to 10 p.m. seven days a week and the store's telephone number is 608-323-1167.
Dollar General is based in Goodlettsville, Tenn., and as of Nov. 2 was operating 15,227 stores in 44 states. The company says its stores offer everyday low prices on basic merchandise such as food, snacks, health and beauty aids, cleaning supplies, apparel, housewares and seasonal items. And it says traditional Dollar General stores employ about six to 10 people.
---
The 4 Sisters Verona Restaurant in the Madison suburb of Verona, Wis., closed a week ago. Part of the La Crosse-based 4 Sisters group of businesses, the Verona restaurant had opened in October 2017 near the Epic Systems campus.
"The area (the Verona restaurant was in) didn't develop as quickly as we were led to believe that it would," which affected business volume, said Corynn Wieland, one of the owners of the 4 Sisters group of businesses.
"There's no way we would be closing anything here in La Crosse," Wieland added.