The Westby Cooperative Creamery's retail cheese store will open Aug. 30 at its new, larger location at 206 S. Main St., next to Subway in downtown Westby.
Aug. 27 will be the last day the store will be open at its current location at 401 S. Main St., in part of the creamery's plant. With the move, the current space will be used for plant operations.
The move will result in more space and choices, more locally produced products, extended hours and more parking, and is happening because of increases in store traffic and sales, co-op officials say.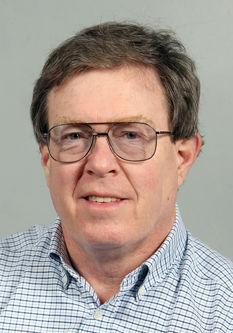 Hours at the new location will be 8 a.m. to 6 p.m. Monday through Friday, 9 a.m. to 5 p.m. Saturday and 10 a.m. to 4 p.m. Sunday.
The new cheese store will have some features that weren't feasible before, including a coffee station and a yogurt parfait station.
It will continue to carry dairy products (such as cheese, yogurt, butter and cottage cheese) made at the creamery, as well as locally produced products such as honey, maple syrup, meat items, pancake mix, fudge, Amish candy, jams, jellies and produce. The store also sells more than 100 kinds of cheeses from factories around the state.
"There are a few things we are lacking (at the current store) that I hope to be able to have space for in the new location — wine, dry goods and fresh baked goods," store manager Stef Schroeder said. She also hopes the store will carry more private-label products that the creamery makes for other companies.
Samples, door prizes and other activities are planned a grand opening celebration Oct. 4 and 5.
---
Hillsboro Brewing Co.'s brewpub outgrew its original location, so HBC owners Snapper and Kim Verbsky have moved it to part of the renovated former Carnation condensed milk plant at 206 E. Madison St. in Hillsboro.
With production and sales of their beer growing, the Verbskys moved their brewing operation last year to the former Carnation plant, which they purchased in November 2017 and began renovating.
You have free articles remaining.
Register for more free articles.
Stay logged in to skip the surveys.
Their new Willow + Oak Event Center opened in May in another part of the Carnation building. And the new brewpub location opened Aug. 7. It serves 19 kinds of Hillsboro Brewing beer, specialty sandwiches, square pizzas, salads and appetizers.
Some of the brewery's beers are available in cans throughout the region. The biggest seller is its Leaping Lemur Cream Ale. "But our Blonde Walks Into a Bar Blonde Ale is close behind," Snapper Verbsky said.
"We'll be expanding the menu over the next couple weeks," he said. "We'll add some specialty burgers and some different things we weren't able to before" at the previous, smaller brewpub location.
Besides having more room for the brewpub, he said, "Now we have the brewery, the brewpub and the event center all in one location, which helps logistically."
The Verbskys opened their brewpub in 2013 at 815 Water Ave. "It's sad to leave that old location," Snapper said. "It's been great for us, but we've outgrown it."
It won't be vacant for long. The Verbskys are leasing that building to a new coffee shop and a new hair salon, both of which will open in the near future.
---
The B.A. Burrito Co. restaurant at 1607 S. Losey Blvd. in the Village Shopping Center has closed, its owners said Monday in a post on B.A. Burrito's Facebook page.
"But you can still get all your favorites at our Copeland Avenue location," they added in the post, which didn't say why the Village location had closed.
The Village location closed July 31. Additional details weren't available last week.
The Village location was the second for the local chain, and opened in 2010. The first B.A. Burrito Co., at 40 Copeland Ave. in Three Rivers Plaza, made its debut in 2008 and remains open.