Diana Hobson plans to move her DnA Vintners winery tasting room in a few months to a more visible location at 1223 Caledonia St., and to begin offering regular hours there.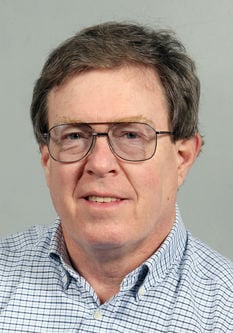 The tasting room would be in the former location of Daybreak's Pet Legacies & More, which has moved to rural Houston, Minn.
Hobson, who is best known for her cranberry wines, started her business in 2006. Since 2015, her winery has been in a cement block building at 1229 Caledonia St. — but that building fronts on an alley that's west of and parallel to Caledonia Street and some people don't know it's there. Hobson has had wine tastings there by appointment.
Hobson has applied to the city of La Crosse to amend the conditional-use permit she has for her winery, so that it also includes the planned new location of the tasting room.
She said she hopes to open the tasting room at its new location around Nov. 1. "It will probably be open Thursday through Sunday starting out," Hobson said. "My focus will be as a tasting room. It won't be a bar."
Hobson said she wants to move her tasting room because "I need all the room (in the winery) for production" and the tasting room would help draw people to the Caledonia Street business district. And although the tasting room would offer retail sales, she expects to continue to be mainly a wholesaler, whose wines are sold by retailers.
---
Pat Brice, who owns Daybreak's Pet Legacies & More, closed her Caledonia Street store in July. She's moved the business to the home where she and her husband moved in March, on Gates Drive about seven miles north of Houston, Minn.
Brice opened her Daybreak's store in 2012, selling gifts, awards and memorials she makes that commemorate pets as well as people. "It was a hard decision (to close the Caledonia Street store) because I loved it there," she said. "I just decided I would temporarily or even permanently have it from my home near Houston.
"If a storefront comes open in Houston, I do plan to open a little retail store" in that community, Brice said. She also sells her products online, through email and telephone requests and at shows.
---
Kat Soper will open PALM + PINE yoga studio the week of Sept. 4 at 1008 S. 19th St. in the Jackson Plaza shopping center in La Crosse.
Soper, who has been a yoga instructor for more than five years, said she and her instructors will offer a variety of heated and nonheated yoga classes, meditation classes that will be free to the public, specialty workshops and eco-friendly yoga gear.
"The company was born last June when my husband and I were returning to the Midwest after living in Southern California for three-plus years," Soper said. She said there was no reason the holistic, socially conscious practices already popular on the West Coast couldn't be in the Midwest.
Soper, who had been teaching at different locations, described PALM + PINE as a socially conscious yoga company.
"We started with the belief that everyone has the power and wisdom within themselves to experience life with the utmost health, joy and resilience," she said. "Through yoga, experiences and self-care, we can learn how to live in a way that feeds our mind, body, heart and soul."
The studio's grand opening party will be Sept. 16-17 with yoga, meditation, tacos and specials. Classes that weekend will be donation-based with all proceeds going to the Coulee Region Humane Society.
---
Kwantum Analytics opened in June. It's a local start-up marketing analytics firm that helps businesses grow with data science and advanced analytical tools.
Its specialties include data science, text analytics, analytics training, driver models, switchable consumer analysis, chum analysis, Chi-square Automatic Interaction Detector analysis, Classification and Regression Tree analysis, marketing analytics, brand map, forecasting, optimization and machine learning.
"We also aim to use developments in academics that have value for practical business problems," said CEO Marco Vriens. Kwantum was founded by Vriens, who also is assistant professor of marketing at the University of Wisconsin-La Crosse, and Chad Vidden, assistant professor of mathematics and statistics at UW-L. Song Chen, another assistant professor of mathematics and statistics at UW-L, is an advisor for the firm.
Businesses might want to hire Kwantum to identify ways to be more efficient, reduce costs and improve marketing efforts, through data science and advanced analytical tools. Kwantum could analyze customer data to help the business better understand their customers and identify ways to attract and retain customers.