There's good news for people who enjoy eating freshly made pizza outdoors, on a farm, while they socialize and listen to live entertainment.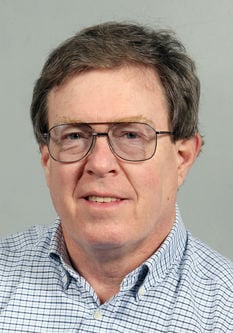 Friends Rob Grover and Greg Roskos plan to open their new Winghaven Pizza Farm sometime next weekend at N18057 Grover Lane, about five miles west of Galesville.
At press time, they didn't know which day it will make its debut, but were inviting people to watch for an announcement on Winghaven's Facebook page.
The new business — on the farm where Grover grew up and still lives — will be open from 4 to 9 p.m. Fridays and Saturdays and noon to 5 p.m. Sundays. "These hours may shift a bit and we might be open other days as well," Grover said. He and Roskos also are willing to open on other days and earlier for private events.
"The pizza farm will be seasonal, meaning it will be open from May until the end of October, and possibly a little longer, depending on weather," Grover said.
The pizza will be cooked in stone-fired ovens. Beer, wine, fresh cheese curds, flavored artisan pretzels, lemonade, soda and ice cream treats also will be available.
Roskos and Grover also plan to have live entertainment whenever they can book it for the Winghaven Main Stage, which was created using an old apple wagon.
The pizza farm has a covered area full of farm antiques and memorabilia from the Galesville area. Picnic tables can accommodate 70 to 80 people, but customers also are encouraged to bring their own chairs and tables. They also are encouraged to car pool, and are asked to not bring in other food and drinks.
The pizza farm's telephone number is 608-519-4228 and it soon will have a website.
---
After a two-year absence, Erbert and Gerbert's Sandwich Shop returns to the University of Wisconsin-La Crosse campus this week.
Its new shop opens Tuesday in The U, the new student union at UW-L. Hours will be 10:30 a.m. to 6 p.m. Monday through Friday.
The Eau Claire-based chain had a shop in UW-L's Cartwright Center from 2012 to 2015. And an Erbert and Gerbert's opened last August in the Union Market in the Kumm Center at Western Technical College.
Erbert and Gerbert's has more than 100 locations in 16 states and says the new UW-L site is its 37th nontraditional location. "And the (UW-L site) will be the first location to be serving our new wraps in addition to our other popular menu items," said Eric Wolfe, Erbert and Gerbert's CEO.
UW-L dining services are operated by Chartwells Higher Education Dining Services.
"I'm very happy to have Erbert and Gerbert's on board," said John M. Parkyn, UW-L dining services director with Chartwells. "It's a great franchise."
Parkyn said the new Erbert and Gerbert's takes the place of a Mondo Subs shop. Mondo Subs still has a location in the Whitney Center at UW-L.
---
Dani Hess soon will open The Campus Studio, a waxing and tanning studio, at 1918 Campbell Road, across from the University of Wisconsin-La Crosse campus. She will begin taking appointments Sept. 11.
Hess had been operating the College Waxing Studio at another La Crosse location, and said she decided to rename, expand and move her business.
"There will be a grand opening sometime in mid-October," Hess said.
Hess has been an aesthetician for more than six years. When she started her own business in 2013, she decided to specialize in only waxing, and specifically for students.
Hess said she has established bonds with students and is excited to be involved in day-to-day student life by sponsoring events, supporting clubs and affiliating with other businesses to improve the college experience.
"Students are encouraged to download The Campus Studio app where they can book their appointments and find everything they would ever need to know about waxing and/or tanning," Hess said. All services are by appointment, she said.
The studio's telephone number is 608-738-1442.
---
The Thrivent Financial office headed by financial associates Jay Podella and Heather Young opened in April at its new location, Suite 310 in the Batavian Building at 319 Main St. in downtown La Crosse. It had been on Mormon Coulee Road.
The office will hold an open house and Action Team Day from 11 a.m. to 3 p.m. Saturday. Action teams are an opportunity for members to bring together a volunteer team of friends, family and neighbors to address an unmet need in the community.
The action teams the local office is hosting Saturday will benefit GROW La Crosse, New Horizons and the Warming Center. People attending the open house are encouraged to bring an item such as garden gloves, hand towels, school supplies, baby items, socks and nonperishable food for one of the benefiting nonprofit organizations. For a complete list and more information about Saturday's event, visit Young's Thrivent Facebook page.
Thrivent Financial says it's a membership organization of Christians and that its purpose is to serve members and society by guiding both to be wise with money and live generously. It offers financial planning and wealth management services.
Hours at the Main Street office are 8 a.m. to 5 p.m. Monday through Friday, and other times by appointment.