Wrench & Roll Collective at 1355 Caledonia St. will be closed from Friday through Nov. 28, and will reopen Nov. 30 at its new, much larger location at 1200 Caledonia St.
The business also will hold a grand reopening celebration on the first day at its new site, where the Gifted Hands Redesigned store closed Oct. 1.
Wrench & Roll sells new and used bicycles, has a do-it-yourself bicycle repair station with tools and equipment, and offers bicycle rentals, bicycle tours and classes on such things as bicycle safety, repairs and maintenance. Owner Matthew Christen describes it as "much more than a bike shop."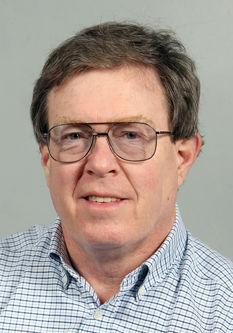 Christen, who started the business in May 2017, said it will have about 2,000 square feet of space in the new location, up from about 1,200 square feet at its original site.
Besides having room for more inventory, Christen said, "It's also a much more visible location" along a busier part of Caledonia Street.
Wrench & Roll's winter hours are closed Sunday and Monday, 10:30 a.m. to 5 p.m. Tuesday through Friday and 10 a.m. to 4 p.m. Saturday.
---
After 19 years, next Saturday is expected to be the last day for State Street Gallery at 1804 State St. in La Crosse, owner Ellen Kallies said.
"We are having a (store-closing) sale on artwork, furniture and fixtures," said Kallies, who is retiring. She opened the gallery in December 2000.
Hours during the gallery's last week are noon to 5 p.m. today and Monday and 10 a.m. to 5 p.m. Tuesday through Saturday. For more information, call 608-782-0101 or visit the gallery's Facebook page.
---
Gregg Scharf is the new owner of Garrison Counseling Inc. at 319 Main St. in La Crosse.
You have free articles remaining.
Scharf said he bought the business on July 1 from Debbie Garrison, who started it in 2003. She plans to retire by the end of the year.
Scharf received a master's degree in mental health counseling from Viterbo University in 2014 and has been in private practice since 2017.
"I am keeping the Garrison name as Debbie has built a good reputation as a quality high-end therapy clinic, and I plan to carry on that high standard of service," Scharf said. It is a private-practice mental health and substance abuse clinic with what Scharf described as an outstanding team of therapists who are specialists in their areas.
"Since the purchase, GCI has been given a complete overhaul in terms of technology and other behind-the-scenes things that mainly allows for the therapists to be able to use their time doing therapy rather than some of the other tedious and time-consuming tasks common in private practice," he said. GCI also has an office manager for the first time.
---
Innovia Consulting in Onalaska announced Nov. 8 it has completed its acquisition of Competitive Edge Services, a Massachusetts-based Microsoft Dynamics 365 Business Central (also known as Microsoft Dynamics NAV or Navision) value-added reseller.
Innovia said the acquisition of CES, which has been in business for more than 30 years, will give it a stronger presence in the nation's Northeast.
Innovia describes itself as a Microsoft Dynamics partner that provides business consulting services to companies of any size or industry, and helps them improve their processes to save both time and money.
For more information, visit www.innovia or the firm's Facebook page.
---
Oct. 31 was the last day for Clark's Auto Salvage & Recycling, on Hwy. 21 east of Tomah.
Owner Dennis Clark said he and his wife, Karen, closed the business due to health problems.
The business opened in 1976. Clark said it changed over the years. In the early days, his parents did auto repair and he worked in the body shop. Later, his father went into lawn and garden equipment and Clark helped. Around 1990, Clark got into the scrap and salvage business, which became the firm's focus.
While the business is officially closed and for sale, Clark said he will continue to sell off his remaining inventory of aftermarket auto parts. For more information, call him at 608-372-6721 or visit the firm's Facebook page.