Eight years after he started his bicycle manufacturing business, Wyatt Hrudka has moved Wyatt Bicycles from La Crosse to part of the former Althoff Sales & Service farm equipment building at 1415 Commercial St. in downtown Bangor.
Hrudka started the business in 2011 in a rented one-car garage in La Crosse. In 2012, he moved it to the Coulee Region Business Center, also known as the small business incubator, at 1100 Kane St. in La Crosse.
Hrudka said his bicycle business left the incubator July 1 and resumed production last week in the 2,500-square-foot space he's leasing in Bangor. He has an option to lease additional space in the 8,000-square-foot building.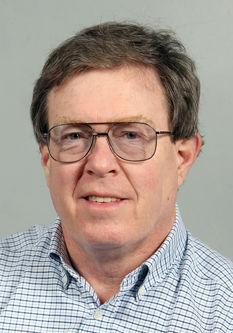 Chad Wehrs, who owns Wehrs Machine and Racing Parts in Bangor, recently bought the Althoff building and plans to remodel much of it into self-storage units. He said he hopes those will be available to renters by September.
Hrudka, who remains majority owner of the bicycle business, and Wehrs said that Wehrs has become a partner in Wyatt Bicycles. Wehrs Machine and Racing Parts had already been making some parts for the bicycles, and Hrudka said it will take on a larger role in producing the bicycles.
Hrudka, who has one employee besides himself, said that with the move to Bangor and Wehrs' involvement, he expects to hire a few more by the end of the year, and to increase production.
Hrudka sold a few hundred of his high-end aluminum bicycles last year. He sells directly to consumers online and at the Wyatt Bicycles showroom, and said his bicycles also should be available through retailers in a few months.
Remodeling work on Wyatt Bicycles' new, larger showroom in the former Althoff building should be completed the week of Aug. 5.
---
The Shopko Optical eyecare center in the former Shopko department store in Onalaska will move in October to the multi-tenant building under construction at 9417 Hwy. 16 in Onalaska where a Noodles & Co. restaurant is expected to open in January.
Signs announcing the upcoming move have been posted at the entrance to the eyecare center's current location at 9366 Hwy. 16. The Shopko department stores there and on the South Side of La Crosse both closed June 23, but the eyecare center inside the Onalaska building remains open under new ownership.
The Shopko chain filed for bankruptcy and in March announced that all of its stores would close by June. On April 18, Shopko announced it had accepted an $8.6 million bid for its optical business from Shoptikal, LLC.
Danielle Moore, spokeswoman for the Colorado-based restaurant chain, told me last week that the Noodles restaurant is expected to open in January.
---
Phillip and Julie Wanke bought the Burger Fusion Co. restaurant at 200 Pearl St. in downtown La Crosse last week, and Phillip said they will consider opening additional locations in the area.
The Wankes purchased the business from Matt Boshcka, Matt Birnbaum and Tim Larsen, who opened the first Burger Fusion in 2014 in Valley View Mall and opened its other location on Pearl Street in 2016. The three founders closed the mall location in March when its lease was about to expire.
Burger Fusion is best known for its gourmet burgers.
"It's a great opportunity, a great concept and a great location," Wanke said of buying the business. "We're across from the expanding La Crosse Center."
Wanke said that within a couple weeks, fusion wings will be added to the menu, and a catering menu will be added. Burger Fusion is open for breakfast, lunch and dinner, and Wanke said he hopes to expand the breakfast menu in the near future. Delivery is available through EatStreet.
Wanke said his wife will assist with marketing and catering and son Brandon also will help with the business. Julie used to manage weddings at The Trempealeau Hotel and still coordinates weddings for Olivet Church on French Island.
You have free articles remaining.
Phillip is a former director of group sales for the La Crosse County Convention & Visitors Bureau, former manager of the Culina Mariana restaurant at the Shrine of Our Lady of Guadalupe and also was manager of the former The Kitchen Collection store at Valley View Mall.
---
Five Star Eggroll, which has operated a food truck from Holmen for more than four years, added a sit-down restaurant that opened Monday at 1203 La Crosse St. in La Crosse.
Ger Xiong and his wife, Ah Moua, took over the former Thao's Thai Restaurant and Deli location. June 15 was the last day for that restaurant, which opened in January 2018.
The La Crosse restaurant serves many kinds of Asian food and is open from 11 a.m. to 9 p.m. Monday through Saturday, Moua said.
The food truck will continue to operate in Holmen from Wednesday through Friday, except on days when It's at other events.
Xiong and Moua both were born in Thailand. They started their food truck in April 2015. The business is best known for its egg rolls.
For more information, call 608-406-7962 or visit Five Star Eggroll's Facebook page.
---
The grand opening of The Studio will be from 3 to 5 p.m. today at Justin Trails Resort near Sparta. The Studio is in the lower level of The Elegant Barn.
The event will include music by the band Shock Pocket, and an authentic Cherokee meal. Wayne and Bonita Sanders of southeast Missouri will be dressed in traditional Cherokee regalia, discuss their Cherokee heritage and demonstrate Cherokee cooking, stories and culture. Many artifacts will be on display. Bring blankets and lawn chairs.
The Studio is a venue for smaller events of up to 75 guests, such as bridal showers, anniversaries, birthdays, business meetings, celebrations of life, yoga retreats and motorcoach lunch or dinner stops.
---
Penny Paulson and her daughter, Kailee Jahr, have opened A New Day Adult Day Services in the fellowship hall of the Blair Lutheran Church at 126 S. Peterson Ave. in Blair.
The adult daycare center opened on May 1. Paulson and Jahr have purchased a building at 202 W. Broadway St. in downtown Blair and plan to move their center there, once it's been remodeled, Jahr said. "We hope to be transitioning the program into the new space by late summer," she said.
A New Day Adult Daycare provides person-centered opportunities, and enhances life skills, for the elderly and adults with disabilities, Paulson said.
"Folks who attend the program do so for a variety of reasons," she said. "Some attend to work on improving or gaining new life skills, like cutting up vegetables, cooking, cleaning, money handling, making friends, bathroom use and good handwashing," she said.
"Some attend to maintain or improve their strength and mobility," she said. "Some come primarily for the structured activities, such as games, crafting, gardening, cooking and banking) and socialization; and others come simply to belong – to be a part of a group and the community."
There's a daily activity calendar, and daily homemade meals that program participants help prepare.
"We had a dream to do more and a big part of that dream was to help people in our area," Jahr said. "My mother has worked in healthcare for over 30 years. She saw a need for more diverse programming options locally."
Hours are 7:30 a.m. to 4:30 p.m. Monday through Thursday and 7:30 a.m. to 11:30 p.m. Friday. Paulson and Jahr hope to expand Friday hours to 4:30 p.m. in the near future.
For more information, call 608-989-2323 or visit the center's Facebook page.