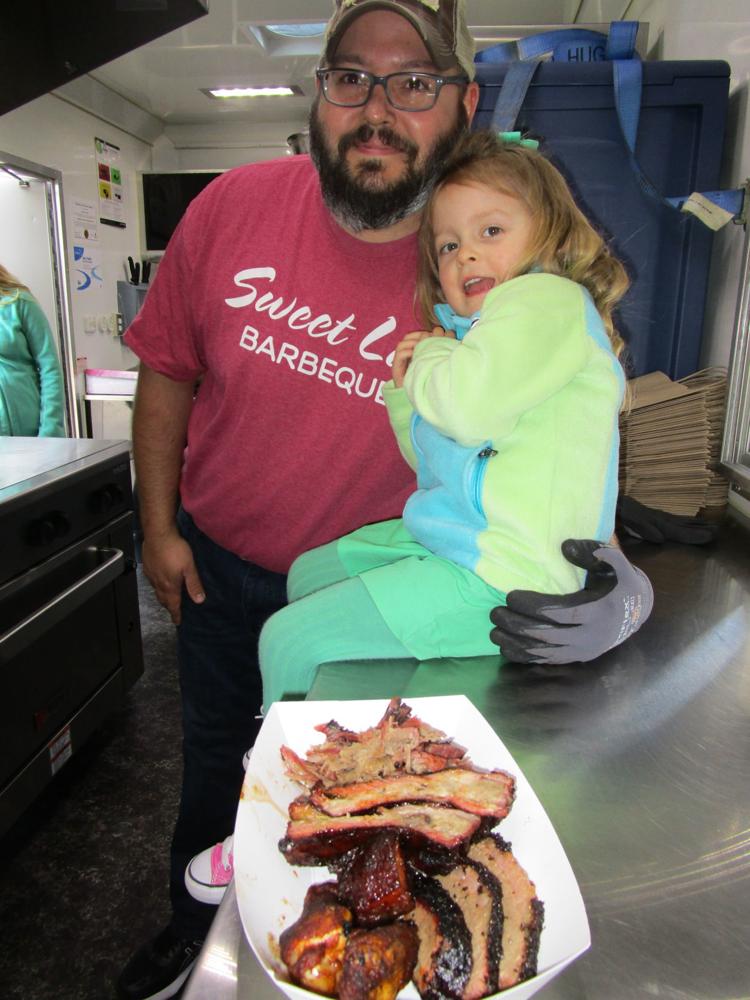 Andrew and Brooke Fischer don't rule out opening a barbecue restaurant in the area in a few years.
But at least for now, they're happy about this month's start of the third season for their Sweet Lou Barbeque mobile food trailer.
They plan to introduce some new food items this season, and hope to expand distribution of their bottled Sweet Lou Original Barbeque Sauce. They began selling the bottled sauce last fall. It's available at the food trailer during operating hours, and at Holmen Locker & Meat Market in Holmen.
The barbecue food trailer opened for the season April 6 and will continue operating into November.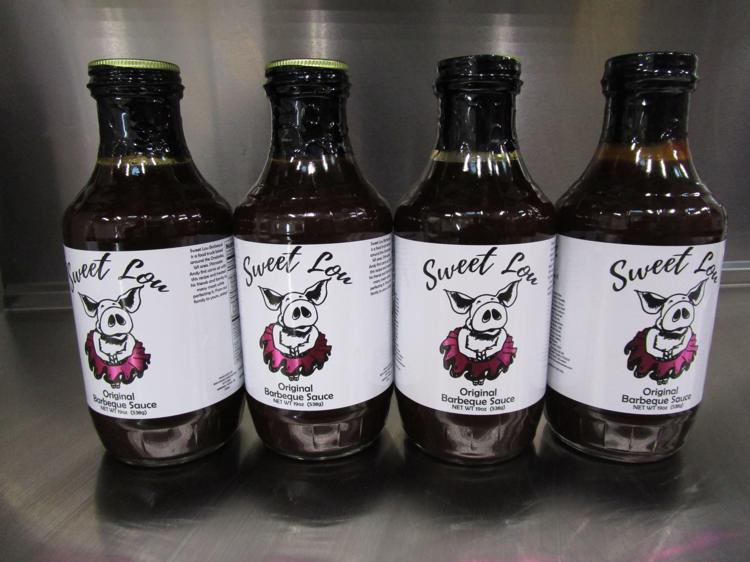 "Brooke does a lot with the marketing and social media, things of that nature," Andrew said. "I'm primarily the cook and clean and do other stuff."
It's a part-time business for Andrew, who is a salesman for Viking Electric; and for Brooke, who is a nurse at a few area senior living facilities
The Fischers started their barbecue business almost two years ago, and named it after their daughter, Lou, who is 4 years old.
When they were filling out Lou's baby book around the time she was born, Andrew recalled, "One thing I said was that I wanted her to chase her dreams. And my wife said, 'You know, you've always wanted to start a food truck and barbecue. Why do you want her to chase her dreams, but you won't try chasing yours?' So we did" and went into the barbecue business.
The Fischers sold their first barbecued meats in July 2017 from their food trailer in the parking lot of the Menards store in Onalaska. The food trailer can be found there most most Saturdays and Sundays until June.
"In June, we cater a lot of weddings," Andrew said. "So on Saturdays (starting in June) we will mostly be at weddings, but most Sundays we plan on being here." The Fischers also cater at other kinds of events, and have gone as far as Eau Claire.
On weekends in the Menards parking lot, Andrew said, "We usually start (selling) at 10:30 a.m. unless we're doing some breakfast options. When we're doing breakfast, we usually start at 8 or 9 a.m." Serving typically continues until about 2 p.m. or until the meats are sold out.
Check the Sweet Lou Barbeque website and Facebook page for the food trailer's schedule.
When the food trailer is parked at Menards, it usually offers five to six different kinds of barbecued meats. "We always have brisket pulled pork, burnt ends and ribs" as well as some other rotating meat items such as chicken and blueberry-glazed pork loin, Andrew said.
Customers also can buy sides such as coleslaw and chips. "Sometimes we'll have baked beans," Andrew said. "And we're working on a mac and cheese" dish.
Some rotating seasonal favorites include smoked bratwurst, brisket-wrapped scallops, dry rub shrimp and cheesy grits, smoked sausage biscuits and gravy and smoked prime rib.
Some new rotating seasonal items planned for this year include smoked meatball sub, mac and cheese pulled pork, brisket breakfast burrito and pork rib breakfast hash.
Andrew, who has participated in barbecue competitions since 2012, smokes all of the meats in a smoker on the Sweet Lou Barbeque food trailer. "I use a combination of apple, hickory and cherry wood for all of my smoking," he said. "We like the (taste) a little lighter (than oak wood would bring) and we like the color that the fruit wood gives."
Fischer makes three kinds of barbecue sauces for his meat products, including his original sauce. "Our blueberry barbecue sauce is also popular and probably will be the next kind that we bottle," he said.
"I think once we start getting into more (retail store) venues, we might" start bottling blueberry barbecue sauce, Fischer said. "I'm hoping for this year. Otherwise, it will be in 2020."
Like the food trailer, labels on the bottles of barbecue sauce carry the Sweet Lou Barbeque logo of a pig wearing a pink tutu.
The Fischers have no plans to open a sit-down barbecue restaurant, at least not in the next few years.
"We've been asked by different investors whether we'd be interested in opening one," Andrew said. "But right now we just really want to get our name out and kind of figure out where we want to go" with the business.
"Right now, we're happy with what we're doing," he said. "We'd like to have employees" at some point. "But right now, we're just kind of trying to make this something that we can do on our own and be more family-oriented."
Andrew said he and his wife enjoy giving back to the community. "May is barbecue month, and we'll be donating 10 percent of our profits (from food trailer sales that month) to the Holmen School District" to help pay for lunches for students whose families cannot afford them, he said.