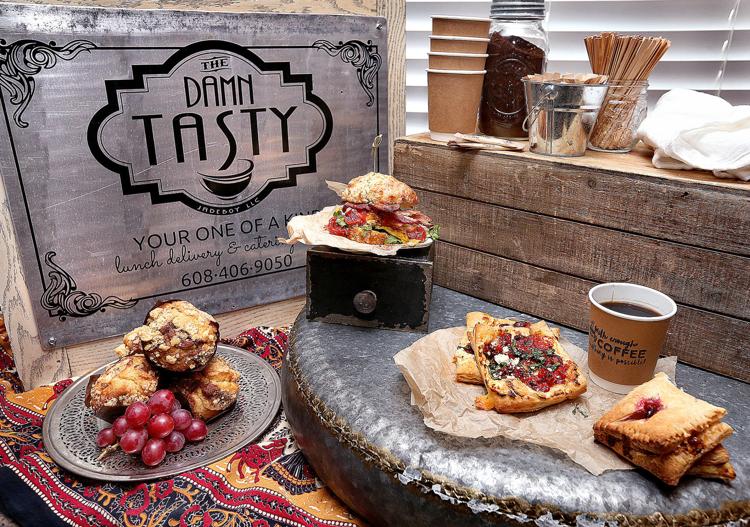 Nearly five years after they started The Damn Tasty catering business, owners Nicole and James Elliott are adding a food truck that will begin operating this Wednesday.
The couple, who both grew up in La Crescent, Minn., and now live in Onalaska, plan to operate the food truck year-round in parking lots and along various streets in La Crosse from about 7:30 to 10:30 a.m. Wednesday through Friday.
The food truck is expected to begin operation Wednesday. Locations will be announced on Facebook and Instagram, Nicole said.
The food truck, which will serve food that Nicole makes in the shared-use commercial kitchen at the Coulee Region Business Center at 1100 Kane St., also will be available for catering and other events. The business center also is known as the small business incubator.
"I wanted the customer interaction, and I want it to be available to everybody," Nicole said of the couple's decision to start a food truck while continuing the catering business.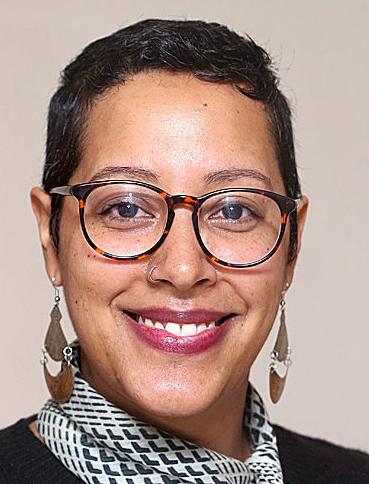 "Otherwise, I've kind of boxed myself in to where only people having a big event might have this," she said. "And (having a food truck) is in between having a catering business and a brick-and-mortar restaurant, and still having the flexibility with my family."
Nicole, whose business has been based at the incubator ever since it started in March 2015, said she has no plans to open a restaurant.
"My goal would be to work toward having my own kitchen space, potentially with (her own) event space," within the next few years, she said. "And maybe do ticketed meals monthly or (meals with) music. I'd like to be able to mix it up a little bit."
Nicole said her husband used recycled materials, such as corrugated metal that had been salvaged, to build the food truck.
"What do I call it?" she replied with a laugh, when asked whether they were trying for a certain look for the food truck. "Hobo sheik? Rustic?"
The Elliotts also plan to use environmentally-friendly products — such as their food packaging — at the food truck.
The food truck will serve such breakfast fare as biscuits and gravy, breakfast tacos, doughnuts, pressed juices, coffee beverages and tea. Lunch items will include sandwiches, soups, salads and perhaps a hot special of the day.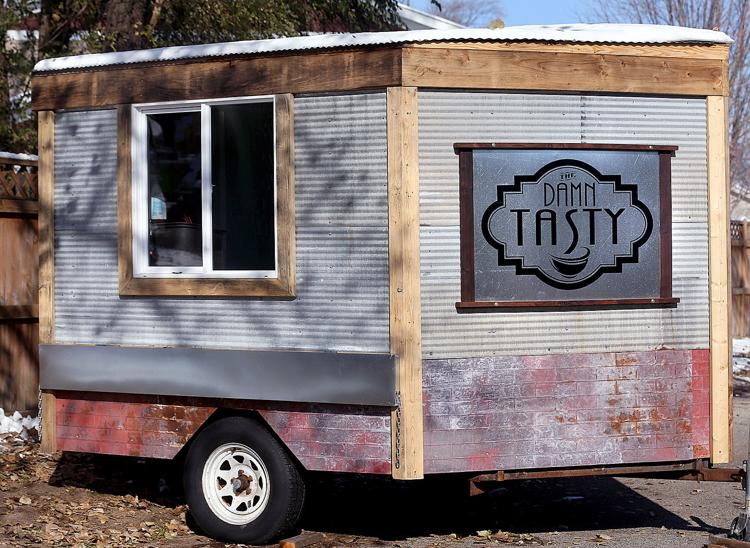 Nicole said she probably is best known for making "world comfort food." "It's like taking a spin on things that we see here, and putting more of a culture edge to it," she said. "Globally inspired food."
Nicole graduated about 15 years ago from a culinary school in Chicago, then cooked at some La Crosse-area restaurants before starting The Damn Tasty in 2015.
A few years before she went to culinary school, Nicole began cooking professionally at the age of 18 at the Old Style Inn in La Crosse and later at the Nodine, Minn., truck stop.
"My family and I have always been foodies," she said. "Like my mom, my sister and I were all really into food. And my husband and I are into good food."
Everything is fresh, local, made from scratch and, most importantly, eco-friendly.
"I like plating it to look really nice," she said of the food she makes. "I enjoy making food that I know people really like. Good food makes people happy."
The business news you need
With a weekly newsletter looking back at local history.