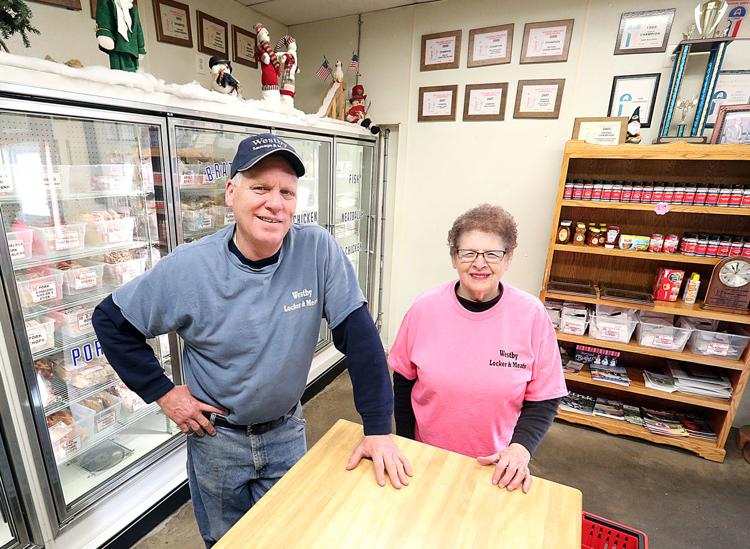 WESTBY — The Aspenson family has continued to develop new products, win lots of awards and increase is emphasis on retail sales in the 48 years that it's owned Westby Locker and Meats in Westby.
The business is owned by Rosanne Aspenson, who with her husband Ron bought it from Bob Galstad in 1971. Ron passed away in 2005.
Today, Rosanne operates the business with a son, Rod Aspenson; Ron's daughter, Amy Aspenson; and employees Cindy Mlsna and Pat Compton.
During the busy deer processing season, Rod's sisters Reyne Larson and Rhonda Rayburn also help.
Rod Aspenson is on the board of the Wisconsin Association of Meat Processors and last April received the association's annual Meritorious Service Group for his longtime service to the group.
At the state association's annual meat products show last April, four Westby Locker & Meats products (three kinds of ham, and chili cheese hotdogs) received awards.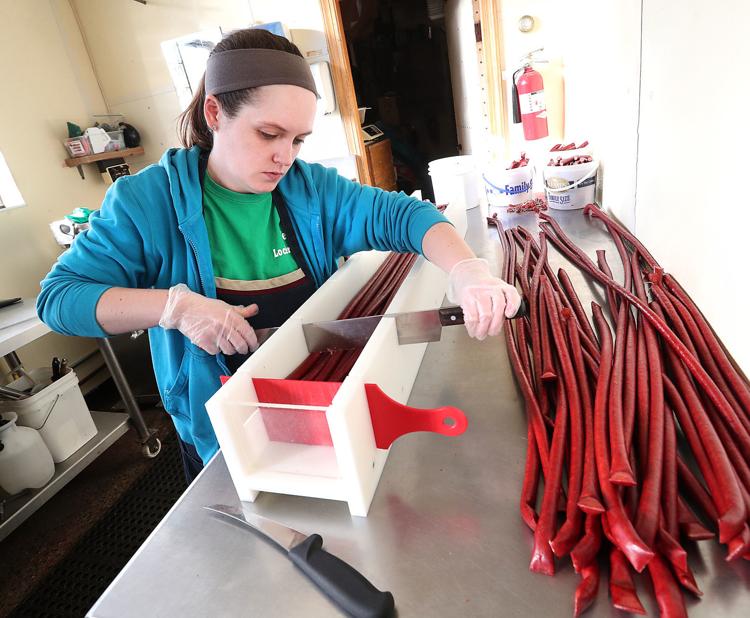 Since 1988, Westby Locker & Meats products have won 50 awards in the annual state show, and 31 awards in the annual American Cured Meat Championships held by the American Association of Meat Processors.
"Wisconsin is the place to win awards," said Rod, who is proud of the many state awards the business has won for its products. "Wisconsin is the sausage capital of the United States."
At first, the Aspensons' business was focused on butchering and custom meat processing. But in the 1980s it expanded to sell more fresh and frozen meats, and also expanded its selection of homemade sausages.
"We've added a lot of products" over the years, Rod said.
"And he's won a lot of awards" for the products that Rod has developed, Rosanne added.
Rod began working full-time with his parents in 1979. "He was the one that started developing our sausage business" in the late 1980s, Rosanne said.
The Aspensons smoke their meats in a stainless steel smokehouse in their building.
Some of Westby Locker and Meats' biggest sellers include ring bologna, braunschweiger, wieners, bratwurst, summer sausage, jerky and snack sticks, along with fresh-cut meat products such as hamburger, meatloaf, meatballs, steaks and ribs. Some other big-sellers include the meat market's marinade and seasonings, and cheese from the Westby Cooperative Creamery.
Westby Locker and Meats products also are available in several area restaurants and grocery and convenience stores.
And for the past four years, the business also has sold cooked and cured meat products on its website. "We've sent things to as far away as Texas, Florida, Arizona and California," Rod said.
Gift boxes with meat products and Westby cheese have been the biggest online seller, especially during the Christmas holiday season, he said.
Most customers who drive to the locker and meat market live within 30 miles of Westby. But many tourists also stop at the store, Rosanne said.