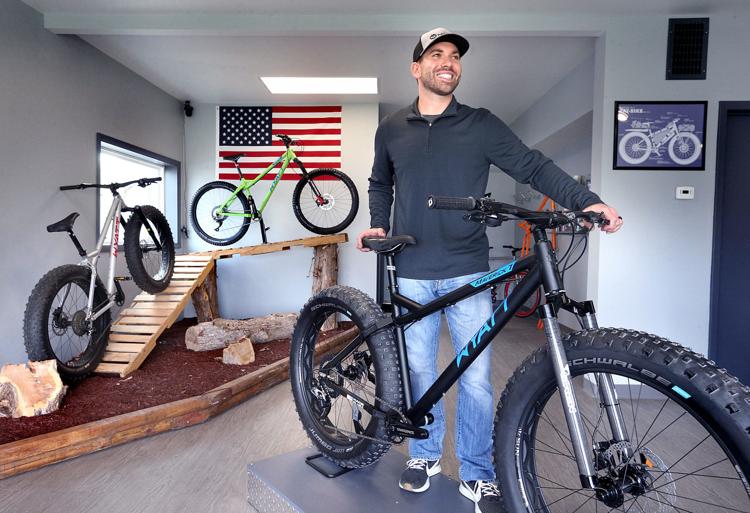 BANGOR — Wyatt Bicycles founder Wyatt Hrudka, a Manitowoc, Wis., native, became sold on the La Crosse area while attending the University of Wisconsin-La Crosse.
And when it's been time to grow his bicycle manufacturing business — which moved during the summer from La Crosse to Bangor — he has kept it in the area.
"I fell in love with the area, with all of the things you can do here from a silent sports perspective," said Hrudka, who received a bachelor's degree in business information systems from UW-L in 2013.
Hrudka, a lifelong bicycle enthusiast who will celebrate his 30th birthday in October, started Wyatt Bicycles in 2011 in a rented one-car garage in La Crosse when he was a junior at UW-L.
In 2012, he moved his bicycle manufacturing business to the Coulee Region Business Center, also known as the small business incubator, at 1100 Kane St. in La Crosse.
Wyatt Bicycles left the incubator July 1 and resumed production in early July in 2,500 square feet of space that Hrudka is leasing in the former Althoff Sales & Service farm equipment building at 1415 Commercial St. in downtown Bangor. He has an option to lease additional space in the 8,000-square-foot building.
Hrudka said he has about the same amount of space at the Bangor location as he had in the incubator building, but its design allows him to manufacture bicycles more efficiently.
Chad Wehrs, who owns Wehrs Machine and Racing Parts in Bangor, recently bought the Althoff building and is remodeling much of it into self-storage units. He hopes those will be available to renters by the end of this month.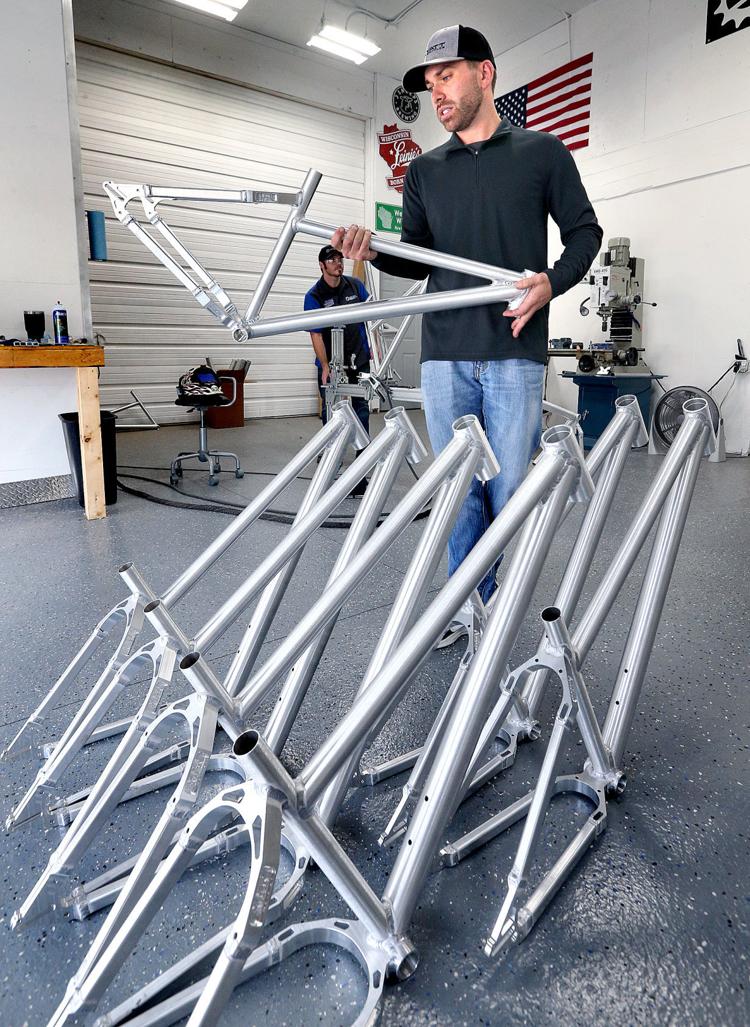 Hrudka, who remains majority owner of the bicycle business, and Wehrs said that Wehrs has become a partner in Wyatt Bicycles. Wehrs Machine and Racing will take on a larger role in producing the bicycles.
You have free articles remaining.
Hrudka, who has one employee besides himself, said that with the move to Bangor and Wehrs' involvement, he expects to hire a few more people by the end of the year, and to increase production.
Hrudka sold a few hundred of his high-end aluminum bicycles last year. He sells directly to customers online and at the Wyatt Bicycles showroom, and said his bicycles also should be available through retailers in the next several months.
While the company has sold bicycles to customers in most of the nation's 50 states, most sales have been to those who live in the Midwest.
Remodeling work for the new, larger showroom in the new Bangor location was completed recently. Besides bicycles, the showroom also has bicycling apparel and supplies for sale.
Moving the business to Bangor "was a strategy for long-term growth," Hrudka said. "By being closer to Wehrs, we're able to design and manufacture parts faster." Jesse Bjorkman, who welds the aluminum frames for Wyatt Bicycles, also works at Wehrs Machine and Racing Parts.
Powder coating for Wyatt Bicycles is done by Left Coast Powder Coating in the incubator in La Crosse.
Wyatt Bicycles has been making two kinds of bicycles. Its fat bikes, which account for about 70 percent of the firm's sales, typically come with tires that are 4.8 inches wide. But Hrudka said customers also have the option of requesting tires that are 5 inches wide.
Wyatt Bicycle also makes mountain bicycles, with tires that are 2.8 inches wide.
"The principal reasons that people buy a fat bicycle are to have fun, and to be able to ride year-round," Hrudka said. Fat bicycles can easily operate on soft, unstable terrain, such as sand, mud and snow.
Hrudka said he plans to introduce a third kind of bicycle — a beach cruiser — later this year. "It's a bike for all ages," he said, and will come with tires that are 2 inches wide.
Wyatt Bicycles recently built a fleet of bicycles and bicycle racks for Kwik Trip, for employees to use in a bike-sharing program at that company's support center in La Crosse. Hrudka said he has been talking to some other companies and municipalities that may start bike-sharing programs.
Hrudka, who lives in Onalaska, also owns Web By Wyatt, an internet web design business.