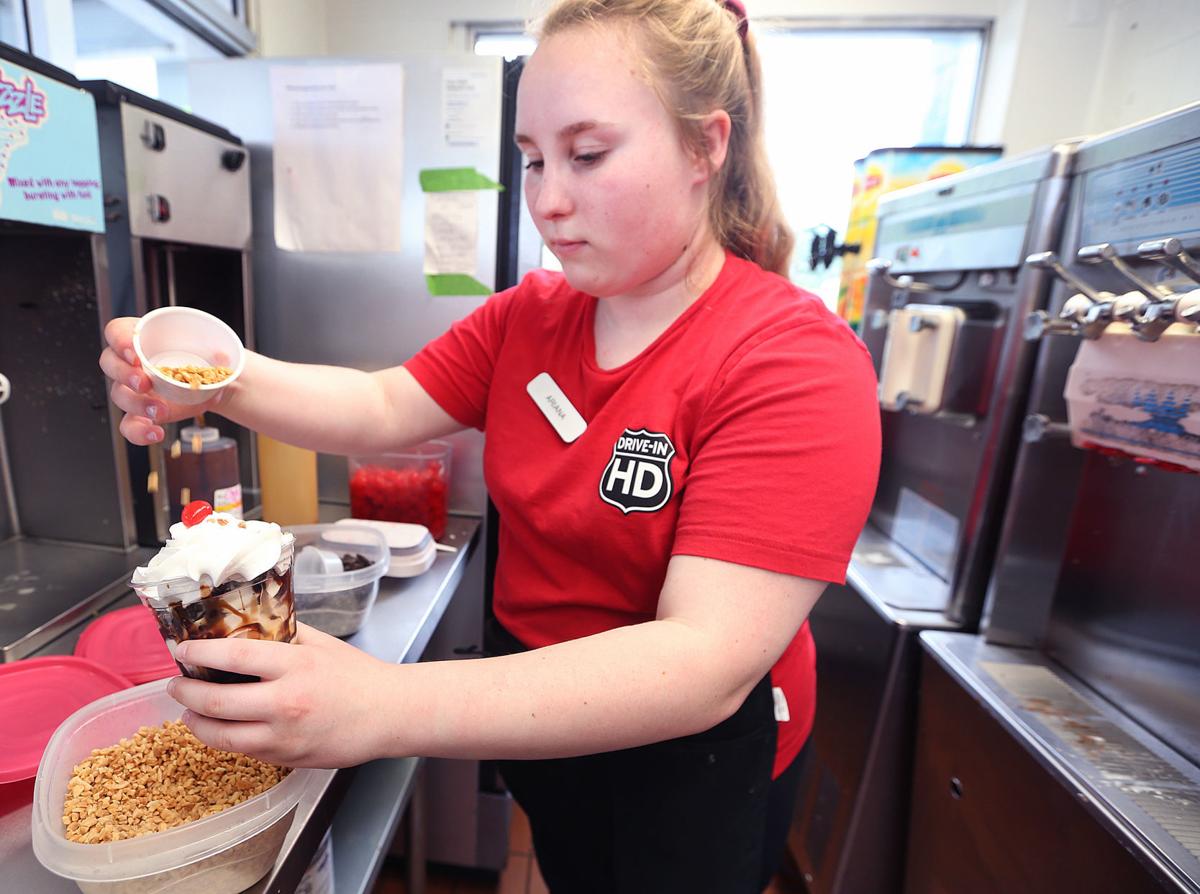 HOLMEN — The Mudd Cup is back, and the owners of the HD Drive-In at 612 N. Main St. in Holmen say business has been better than expected ever since they opened for the season May 11.
Daryl Holley and his longtime friend, Doran Banse, own the drive-in, which is next to their HD Tavern at 609 N. Holmen Drive. They opened the tavern in March 2018 and reopened it May 13 after a nearly two-month shutdown, after the Wisconsin Supreme Court struck down Gov. Tony Evers' coronavirus stay-at-home order. HD Tavern customers can order food in the tavern and have it brought to them from the drive-in.
In late February, Holley and Banse bought the seasonal drive-in from Kate Gerrard, who had operated it for the past two years as Kate's North. Previous owners operated it as The Frosty Mug. According to Tribune files, it opened in 1953 as an A&W. drive=in.
Holley also owns Viking Realty, which is just south of HD Tavern. And Banse also is a salesman for Brenengen Chevrolet Cadillac in Onalaska.
The drive-in is next door to their HD Tavern.
"It's old-fashioned drive-in food," Holley said of the restaurant's menu.
Some of the most popular items have been ice cream, several varieties of burgers, chili cheese fries, 1919 Root Beer and a variety of hot dogs — including The Mess, which customers might need a fork to eat, Holley said. The Mess consists of a hot dog bun, two hot dogs and fries, all smothered in chili sauce and topped with cheese.
Through the years, the Holmen drive-in has perhaps been best known for its Mudd Cup — which is sort of a super sundae. "We've gone back to the original recipe for the Mudd Cup," Holley said. It's made with chocolate ice cream, cookie chunks, vanilla ice cream, caramel sauce, chocolate syrup and whipped cream with a cherry on top. It can be ordered with or without nuts. "We use a premium ice cream mix," Holley added.
HD Drive-In introduced daily specials soon after it opened. They are bratwurst with fries on Monday, shaved prime rib sandwich with fries on Tuesday, taco salad on Wednesday, chicken wings on Thursday and fish dinner on Friday.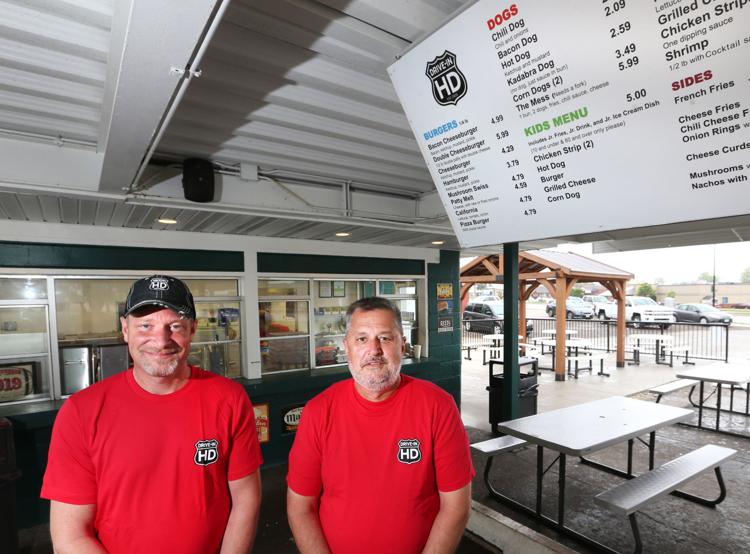 "It's been very busy" with business better than they had expected, Banse said of the drive-in. "It's a variety of ages," he said of the drive-in's customers. "A lot of kids have been coming on their bikes, and a lot of parents have been bringing their kids here for ice cream."
The drive-in has been drawing customers from as far as 40 miles away, Banse said. Some of the out-of-town customers grew up in Holmen and have stopped at the drive-in while visiting the community.
HD Drive-In has about 25 employees. "The majority of them are high school students," Holley said.
The drive-in is open from 11 a.m. to 9 p.m. seven days a week and probably will remain open into October, Holley and Banse said. Its 2021 season probably will begin in mid-April, they said.
While preparing the drive-in for its opening this spring, Banse and Holley also were busy overseeing the addition of a large outdoor patio to their HD Tavern. The patio opened June 7 and features live music on weekends; for information about upcoming performances, visit the tavern's Facebook page.
The business news you need
With a weekly newsletter looking back at local history.