Bio: Alicia Suessmith serves as the Vice President of People Operations for Dynamic Lifecycle Innovations. Dynamic is a global industry leader with location in Nashville, TN, Minneapolis, MN, and Onalaska, WI providing environmentally sustainable solutions for e-waste recycling, precious metal recovery, legislative compliance, and asset management. At Dynamic, Alicia and her team work to ensure that Dynamic has the best people, is a great place to work, and has a strong talent pipeline to support the business' continued growth. Alicia holds a bachelor's degree in Business Management with a Human Resources emphasis and maintains certification as a Professional in Human Resources (PHR) through the HR Certification Institute. Alicia lives in Winona with her husband Dan. Dan & Alicia are known to be adventurous and always up for trying anything new. They enjoy boating, traveling, snowboarding, performance driving, hiking, fishing, hunting, and spending as much time as possible with friends and family.
Town of residence: Winona, Minn.
Occupation/company: Vice President of People Operations/Dynamic Lifecycle Innovations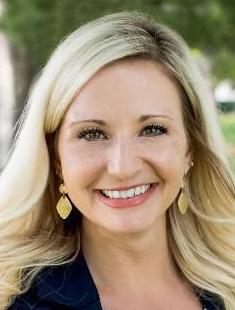 Why do you believe you were nominated for this recognition — and were you surprised?
I was genuinely surprised to be nominated for this recognition. I was not expecting to be nominated for something like this and I am completely humbled by the honor.
What is your proudest professional accomplishment?
I have the honor of working for a company that I am incredibly proud of and in my role, I have the opportunity to assist our company in living our mission and instilling our values on a daily basis. Dynamic's mission is to improve the world through reuse and recycling by empowering our team members to better themselves, their families, and others. The focal point of our mission is really to empower others to better themselves, their families, and others. Whenever I am able to make an impact in living our mission, I am most proud.
Please tell us what community and volunteer activities you're involved with — and why:
I am an advisory board member for the Leadership Development program at Western because I believe in partnerships between higher education and business, to better equip our future workers with real life skills that will help them to contribute and excel in the workplace. I am a career coach in the Inspire 7 Rivers program as I have an interest in giving back to young people in our communities and sharing lessons I've learned as my career has progressed. I am a member of the WISE Plan Steering Committee because I have an interest in being involved at the community level in helping to solve some of the barriers to employment we face.
Tell us what inspired you to be a leader in your organization and in your community:
What has inspired me is a passion for helping others better themselves and succeed. My professional choice of People Operations and also the community and volunteer choices I've made speak to my desire to remove barriers and provide a boost for others. I have a strong belief in collaboration, the power of diversity of thought in problem solving, and that there is good in all of us. I was inspired in my career choice by the belief that traditional "human resources" departments have been largely underutilized for the value they can bring to an organization. An organization is only as strong as its people and in order to have strong people, you need a highly engaged people operations function to support the business. When I came out of college, I was faced with some of the stereotypes of HR and recognized what I view as underutilization, which astounded me. As such, I set out in my career to break the mold of traditional "HR" and make an impact on the success of the business through people.
What advice would you offer younger leaders to aid their success?
Never stop learning and strive to continuously be better today than you were yesterday. Don't be too hard on yourself. Your technical skills will only get you so far… focus on how you interact with others and the impact you make on them. Attitude is everything; practice gratitude at home and at work. Stay focused on the long term. There may be instances where you have to take a risk, a step back in compensation or title, only to take two steps forward for learning and career advancement. Seize those opportunities and be willing to take risks. You are responsible for your career — make careful decisions. Choose wisely when selecting the company you will work for as there is a significant difference between public/private, industry, size, growth etc. Find what matches your personality and interests. Know what your personal values are and do not waver. Know that these also show up in your professional choices. Life is too short to be unhappy at work. If you're not fulfilled in your job or your work/life is out of balance, keep searching for the right fit. Life is too short to be unhappy at work. Have the humility to reach out to and learn from others. I have found that experts are very willing to meet with me for breakfast or lunch to allow me to pick their brain about a topic. It never hurts to ask; 95 percent of the time they will say yes, the worst they can say is no, and the upside is immeasurable.
The business news you need
With a weekly newsletter looking back at local history.