Bio: Amanda Hedlund was born and raised in Minneapolis, the daughter of a third-generation Swedish father and a Cajun mother. Her earliest memories are filled with dances and music festivals, long trips into the Boundary Waters, and books that sparked dreams of adventure. After completing an English degree at the University of Minnesota Twin Cities, Amanda went on to travel the country before immersing herself in a career of service. For 10 years she served the Twin Cities metro community fundraising for health-care innovation and disaster response at Fairview Foundation, the American Red Cross, and Neighborhood HealthSource. Amanda is happy to have relocated to beautiful Winona with her husband and two children, where she now serves her new community as a Rotarian and as Executive Director of Habitat for Humanity Winona-Fillmore Counties.
Town of residence: Winona
Occupation/company: Executive director, Habitat for Humanity Winona-Fillmore Counties
Family: I have a wonderful husband and two young children, ages 5 and 8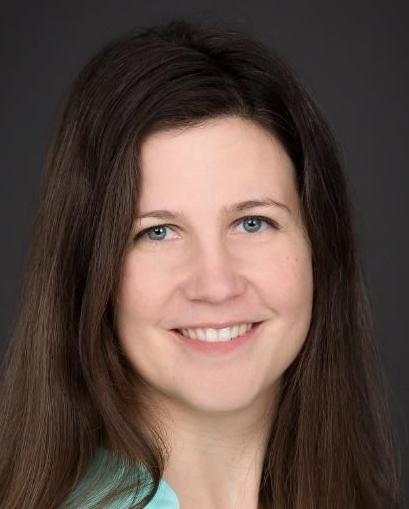 Why do you believe you were nominated for this recognition — and were you surprised?
I believe I was nominated for this recognition because I have taken on and — in collaboration with strong community partners, a tremendous volunteer base, and the City of Winona — accomplished a great deal in my new role at Habitat for Humanity. I was honored and surprised to be approached about being nominated.
What is your proudest professional accomplishment?
My proudest professional accomplishment is coordinating the largest campaign that Habitat for Humanity Winona-Fillmore Counties has ever undertaken. Over the past year and a half, the Habitat for Humanity staff, board, volunteer cabinet, communications task force, and a tremendous group of volunteers crafted our case, approached the philanthropic community, began construction on the new office and ReStore, and raised $1 million.
Please tell us what community and volunteer activities you're involved with — and why.
I am an active member of, and Ambassador for, the Winona Area Chamber of Commerce because the Chamber takes a leadership role in developing the future workforce through its REACH program, strengthening the regional economy, and providing learning and engagement opportunities for businesses and nonprofits. I am a member, and a new board member, of the Winona Rotary Club because its mission is service above self and it makes a widespread and important impact in the Winona area. I have had the opportunity to support the Feed My Starving Children partnership, which has packed nearly 1 million pounds of food for children overseas. And, I get to read to young children in the schools and take part in the Dictionary Project, a program that provides a free dictionary to every third grader. As someone who works closely with men and women in the building and trades community I am joining the Minnesota State College Southeast Alumni Committee to reconnect Alums with the school that launched their careers.
Tell us what inspired you to be a leader in your organization and in your community:
As long as I can remember, it's been my goal to be of service through my work. Habitat for Humanity has always been held up as an emblem of service to community by my father, and the chance to take a leadership role in an organization that builds and repairs homes for people in need was a dream come true.
What advice would you offer younger leaders to aid their success?
Seek out a mentor seasoned in the career you wish to pursue and learn from their experience.
The business news you need
With a weekly newsletter looking back at local history.