Bio: Grew up in La Crosse, moved away while attending UW-Stout, then moved back to La Crosse and pursued a full-time career with the Wisconsin Department of Transportation.
Hobbies: Mountain Biking, Road Biking, Alpine Skiing, Snowboarding, Digging in dirt.
Occupation/company: Maintenance Coordinator at WisDOT & Trails Coordinator for the Outdoor Recreation Alliance (Volunteer), Race Dept at Mt La Crosse, and Coach for the La Crosse Area Youth Alpine Ski Association.
Family: Wife: Rachel, Daughter Remi (2), Cadence (5), Paighton (18)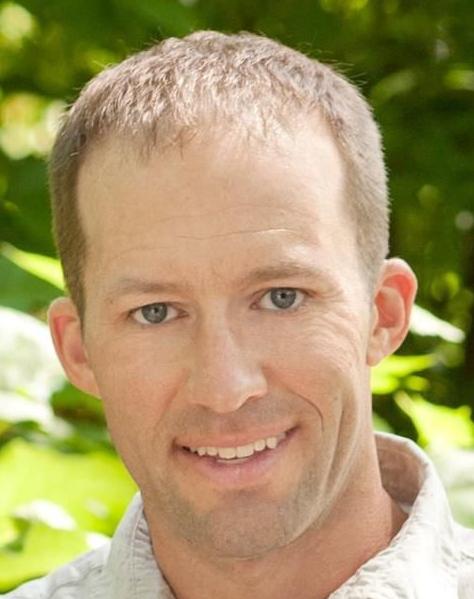 Why do you believe you were nominated for this recognition — and were you surprised?
I believe I've been nominated due to the sheer volume of hours I've committed over many years to the Outdoor Recreation Alliance / Human Powered Trails as a volunteer, and the fact that I am always striving to learn how to improve trail experiences for all trail users. Trails have been a passion of mine for over 25 years and they are an important amenity for communities around the world. I am surprised, that I have been nominated, as things such as trails are not always on the forefront of peoples minds.
You have free articles remaining.
What is your proudest professional accomplishment?
Pressing forward with the getting more trails and trail access for mountain biking in the greater La Crosse Area. 2018 Marked the first year that the City of La Crosse Parks Department hired a true professional trail contractor to build / rebuild some existing shared use trails at Upper Hixon. These trails are important because they are the first "Bike Optimized" flow trails in the region. These new trails are both fun for experienced mountain bikers as well as novice mountain bikers. The whole goal here is to strive have a trail system that is diverse and more inclusive to all users and skill sets.
Professionally at WisDOT as an Area Maintenance Coordinator I am always seeking out ways to operate more efficiently since we operate with a limited budget, and nearly unlimited needs. Early on in my career at WisDOT I was on the project staff for the Blue Arch Bridge over the Mississippi River in Downtown La Crosse. It's been amazing to see this structure paired with the with the original Cass Street Bridge become an icon for the region, especially in many marketing and ad campaigns. Finally, as a designer, prior to moving into maintenance at WisDOT was able to be involved with one of the regions first "Road Diet's" which is converting a 4-lane highway to a 3-lane highway, and adding bike lanes, which has proven to operate more efficiently, and improve safety since it was built in 2014 (WIS 33).
Please tell us what community and volunteer activities you're involved with — and why:
Outdoor Recreation Alliance, as the Trails Coordinator. Why? Because Great Trails Build Great Communities. This has been proven time and time again across the U.S. and across the world. Trails offer a huge return on investment relative to other infrastructure. Offering high quality and diverse trails means that there are more opportunities for all to get outside and appreciate nature, along with a more family friendly environment. Trails also offer broad accommodation of users, and user groups from people wanting to just take a walk in nature, to providing a healthy active life style for people who use trails for active recreation. Trails also offer a responsible way to appreciate nature, and explore the forest. Many communities have realized that if they want to retain and attract the best and brightest employers and employees that they need to offer great activities outside of the work environment. Many of these activities include access to world class outdoor recreation. Unfortunately, many people do not think of the Midwest in terms of world class outdoor recreation, but that is changing daily as more communities begin to invest in outdoor recreation infrastructure.
Aside from my involvement with trails and the Outdoor Recreation Alliance, I've been involved with the La Crosse Area Youth Ski Association & Mount La Crosse for nearly 14 years now as a coach and official of Alpine Ski Racing. From 2008 to 2012 I was involved with the Powell Poage Hamilton Neighborhood Association as the chair, and a representative on the neighborhood revitalization association. Since moving to the Town of Shelby, I've been a member of the Shelby Parks and Vacant Lands Committee. Most recently I've become involved with the Bluffland Coalition as a representative for the Outdoor Recreation Alliance on the Coalition, and now Vice Chair of the Coalition.
Tell us what inspired you to be a leader in your organization and in your community:
To just get stuff done. I'm not one that can sit idle for very long, and have always been involved with multiple organizations outside of work. Trails are my number one passions as I became a trail user at a pretty young age, both hiking and mountain biking. Ultimately, I've learned that we have a great community here that not only desires high quality outdoor adventures, they also enjoy giving back. The best reward in terms of trails is seeing the numbers of trail users continue to grow and continue to enjoy living a healthy active lifestyle. Regarding my time as a coach it's always rewarding to see your former athletes continue to grow as young adults, knowing that you've made a positive impact in their lives for being a positive role model, and showing that hard work and dedication pay off in all aspects of life.
What advice would you offer younger leaders to aid their success?
Tactical Patience! Which can be very tough, but very necessary especially when you are working with other organizations, and government agencies. As time has gone on, I've learned that in some situations swift action is required, but more times than not getting things strategically lined up and then letting the pieces fall into place can provide a very rewarding result. Furthermore, the journey to the result is really what's important, never stop learning or seeking out knowledge.
Appreciate adversity! Adversity can be very hard to deal with, but learning from it allows us grow as leaders. For a very long time I got really frustrated with all the "No's" We as trail users and specifically mountain bikers would hear when it comes to gaining access to trails. Ultimately this just taught me to seek out better answers and to not give up on anything.