Bio: Juan was born and raised in the Chicagoland area to Mexican immigrants, the second of five children. As a young boy, he learned the importance of education and worker's rights. After graduating from Viterbo University in 2001, he started his teaching career in rural, southwest Wisconsin. Juan became involved in the teacher's union and became President of the South West Education Association at the age of 24. After teaching for six years, he became the Associate Executive Director of the Racine Education UniServ Council, representing teachers and educational assistants in the Racine Unified School District. After that, Juan became the Assistant Executive Director of the Kenosha Education Association, and was hired as the Executive Director prior to moving to La Crosse to work at Western Technical College. Juan currently serves as the Associate Dean-General Studies, overseeing the Learning Commons (providing library and tutoring services) and adjunct faculty in the General Studies division. Juan earned a Bachelor of Science in Mathematics Education, a Master of Arts in Educational Leadership, and a Certificate in Ethical Leadership from Viterbo University. He is also currently pursuing a Doctor of Education degree in Developmental Education Administration from Sam Houston State University (Texas). Juan also holds a Wisconsin Department of Public Instruction license as a grades 6-12 mathematics teacher and P-12 principal, and is a State of Wisconsin Notary Public. Juan has a passion for education, especially in the areas of developmental education and mathematics, and enjoys reading, cooking, traveling and spending time with his family whenever given the chance.
Occupation/company: Associate Dean-General Studies, Western Technical College
Family: Kristine (wife); Hannah and Jacob (stepchildren)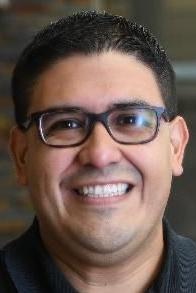 Why do you believe you were nominated for this recognition — and were you surprised?
I was quite surprised to learn I was nominated for this recognition. I am not someone who sees what I do as exceptional or out of the ordinary. Though I do know who nominated me, I would be hard-pressed to guess as to a reason. I can only hope that I was nominated because I believe in people, and I want to do my part to ensure the La Crosse area continues to be a great place to live and work.
What is your proudest professional accomplishment?
I actually have two. The first is having the honor of representing the educational employees in Racine and Kenosha prior to my arrival in La Crosse. I believe the work we did in that time helped improve the educational environment for all students and employees within those two school districts. I learned a lot from my fellow colleagues and would not be who I am today without their support and compassion.
You have free articles remaining.
The second is the privilege of being part of the Learning Commons remodel at Western Technical College. This project, the planning of which started prior to my arrival, had one focus—to provide an engaging and empathetic environment which supports the educational advancement and empowerment of our students. The feeling of knowing our work today will impact the lives of our students and the Western Technical College district for years to come, and to know that I had an impact in that work, is something I cannot put into words.
Please tell us what community and volunteer activities you're involved with — and why:
I am involved in a number of activities. I currently serve on the following boards:
Viterbo University Alumni Association Board of Directors
La Crosse Promise Board of Directors
Wisconsin Humanities Council Board of Directors
National College Learning Center Association
I also serve on the following groups as a member or volunteer:
League of United Latin American Citizens
Wisconsin College Learning Center Association
National Association of Developmental Education
La Crosse Warming Center
I was also chosen to participate in the La Crosse Area Chamber of Commerce Leadership Program.
The reason why I am so involved is also the reason I was inspired to be a leader in my organization and community. (Please see below.)
Tell us what inspired you to be a leader in your organization and in your community:
I came to the La Crosse area to attend Viterbo University in 1997. What was so infectious for me was the kind and caring people I would run into just walking within the community. Coming from the Chicagoland area, it was a really positive and exciting change. Also, Viterbo's five core values of Contemplation, Hospitality, Integrity, Stewardship, and Service have been ingrained into my soul. These are the tenets which I strive to uphold in my life. The way the core value of Service is defined at Viterbo — "working for the common good in the spirit of humility and joy"—is exactly why people should support their community. It is about the common good, the ability to support your neighbor, and the belief that we should strive to make our community a better place for all.
What advice would you offer younger leaders to aid their success?
The best advice I can give is the same advice I received from Dr. Earl Madary, a former professor at Viterbo University and one of the people I admire beyond measure. It is my favorite quote from a man who truly lived these words. This comes from his Teacher of the Year address at Viterbo University in 2005, and the "we" he references would be the Viterbo University administration, faculty, and staff:
"We don't wish an easy life for you. We wish you iron. The iron of your convictions and ideas. Never forget, however, the iron of mercy. You will never regret the mercy you give while I promise you will always regret those you have judged. We demand that you be extraordinary. We insist that you use the privilege of education to build the common good. Please don't fear failure. Learn, learn, learn, and then learn again. Find a worthy purpose and cause and crash yourself against it. Don't be afraid to be broken. Be brave."