Residence: Fountain City, Wis.
Occupation/company: Cat director at Winona Area Humane Society
Family: Husband, Joshua Sackmaster, and Kitty Cuddlebugs, Thomas & Prim; parents, Mike and Trink Copsey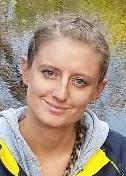 Why do you believe you were nominated for this recognition — and were you surprised?
I was very surprised! Animal shelter workers belong to a field that is drastically unrepresented and understaffed. So this nomination was empowering for me as an individual, but it was even more empowering for me as a shelter worker. It was also an energizing moment! When I found out my husband nominated me, I fell in love with him all over again. He sees the depth of my work first hand. My husband and I are working towards founding a non-profit farm sanctuary.. It is important on many levels that he values my efforts. The fact that he nominated me, was a profound compliment because he is the best man I know.
You have free articles remaining.
What is your proudest professional accomplishment?
I am so blessed that (I can truly say) each day at the shelter we have an achievement that is equally moving. There is no way to limit my proudest moments, because there truly are so many. I will share a general sense of pride and then a more specific example: I view myself as a disruptive leader. I am incredibly proud of this. Anyone who works with me knows I will fight tooth and nail for employees rights and better wages. I am proud that I always pursue the best for those around me, especially when shelter staff are so undervalued. Specifically, these values need to translate into other areas of work for me. Whether it is working at another animal shelter or building a Farm Sanctuary... It is imperative to me (in any job) that the employees are treated fairly.
A more specific example of pride: It was a Saturday morning, and I was working in the catteries when a woman came into our shelter with a walker. This woman who was dying of an aggressive brain cancer, travelled 2 hours to our shelter. She had a cat that she needed to place before she would be bed-ridden in a hospital for months. She told me "I called over a dozen shelters to figure out where to send my fur-baby for the best care, and I was consistently referred to you." After explaining her situation to me, I held her hand as she sat on the bench, tears falling every few seconds. She sat quietly trying to muster up the courage to say goodbye to her fur baby. She was not married, she had no children. Just her cat. The love was so apparent. I didn't try to rush her, I simply tried to show her that i could be trusted, and her sweet kitty was in good hands. She hugged her cat and the kitty purred. I will never forget the look in her eyes when she handed the sweet cat over to me. Then she left. The woman passed away in January of this year. I wish I would have had the chance to tell her that her kitty went into a beautiful loving forever home. She entrusted the thing she loved the most in my care. And I am profoundly grateful for the opportunity.
Please tell us what community and volunteer activities you're involved with — and why:
For me, volunteer work is a commitment to animals. On average I volunteer 10-15 hours a week doing various activities that our animal shelter is in need of. From taking cats and kittens to nursing homes, or delivering kittens to families on Christmas morning (with my husband, us both dressed as elves), or working at fundraisers… It all stems from a love of animals. Beyond our shelter, I typically choose to volunteer at other Farm Sanctuaries. The moment I found out that cows have best friends, and pigs are as smart as a 5-year-old child… I couldn't stay away. These wonderful sentient creatures are in need of love, and I will happily supply it. My husband and I spend our spare time volunteering and traveling to different farm sanctuaries in hopes we can gain a greater understanding of how they work. We frequently discuss how our own farm sanctuary will one day provide similar volunteer opportunities.
Tell us what inspired you to be a leader in your organization and in your community:
I am a wildly passionate person. Especially when it comes to animals. There is nothing more inspiring, jaw dropping, finger tingling than finding out your true purpose. My purpose is to be a voice for the voiceless. I want my name to be synonymous with saving all creatures. My husband is my greatest motivation in that sense. He is working toward becoming a veterinarian and I believe we want to rival each other in saving animals. The community itself — I mean Winona is such a beautiful community. From the lakes to the bluffs, I view it as my home. There is a certain je ne sais quoi about this town. And it is inspiring to be somewhere so beautiful, and have the communities support in saving orphaned animals.
What advice would you offer younger leaders to aid their success?
Since I hope this message finds its way to other young men and women… I need readers to know that this article paints a certain picture of me- but I am flawed. It is important for people to understand that anyone can become a better person through community service. You see, I was a troubled teenager... I had always been bullied, and that didn't make me the best version of myself. By the time I was 18 I burned bridges like it was going out of style. I thought my pain was the only thing that mattered. Not once did i consider what others experience. Yet I have always had a calling to animals, even in my most selfish moments. I began to volunteer at a local shelter. Slowly, my volunteer work helped me understand how numb I had been to others. Working with neglected and abused animals experiencing pain, trauma, anxiety, depression, etc… Can you imagine suffering immensely and never once being able to share it with another soul? They can never vocalize that pain. I was transformed. Animals are deserving of our time, thoughts, and love. I knew that I wanted to make a difference in the life of every animal i came into contact with. What i didnt expect is that animals would also heal my wounds, and make me a kinder person. You can also make a difference in your community. It doesn't matter who you are or how you view success. You can be a hero to an animal, child, or adult if you put your mind to it.