Bio: Born in Oconomowoc, Wis.; graduated from Oconomowoc High School in 2003. Enlisted in the Wisconsin Army National Guard in 2003. Graduated from the University of Wisconsin-Oshkosh (B.A. English) in 2008. Graduated from the University of St. Thomas (Masters in Business Communication) in 2014
Occupation/company: Inside Sales Manager, Organic Valley. Owner, Cork & Barrel (wine & bourbon bar)
Family: Parents, Don and Jill Gust, Oconomowoc, Wis.,; brother, Erich Gust,, Providence, R.I.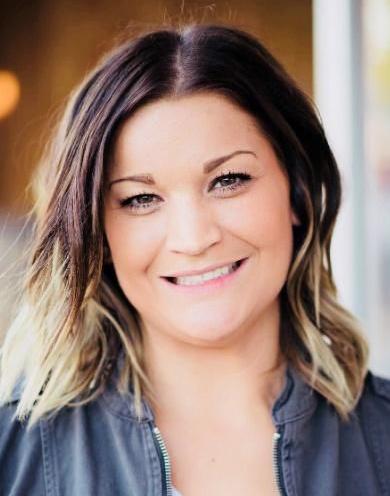 Why do you believe you were nominated for this recognition — and were you surprised?
I was very surprised that I was nominated for this award and I am incredibly humbled by the recognition. I believe I was nominated because of my involvement in various community organizations.
What is your proudest professional accomplishment?
My most proud professional accomplishment was opening my own small business, Cork & Barrel. I had a vision to create a community space where people could gather and enjoy each other's company and I am so happy that I was able to accomplish that.
You have free articles remaining.
Register for more free articles.
Stay logged in to skip the surveys.
Please tell us what community and volunteer activities you're involved with — and why.
I am active with the Sparta Area Chamber of Commerce and currently serve as the President of the Board, as a member of the Membership & Growth Committee and as a member of the Sparta Young Professionals Club. I love being involved with the Chamber because it provides our community business owners and employees with networking opportunities to expand and grow their businesses as well as promotes tourism for the area.
I am a member of the Sparta Half Marathon & Triathlon planning committee. These events help promote a healthy lifestyle as well as bring tourists to the area. As a runner and triathlete I am passionate about having more events like this in our region.
I am also the treasurer and secretary for the Monroe County Republican Party. I believe it is important to stay active in our local political party and continue the grassroots efforts of the GOP.
In addition, I previously served as a board member of the Sparta Boys & Girls Club and chaired the Sparta Boys & Girls Club Resource Development committee. Although I no longer serve on the board due to time constraints, I remain active with the Sparta Boys & Girls club by volunteering at special events like the House of Shadows, Annual Golf Outing and the Sparta Stampede run. I am very passionate about improving the lives and opportunities of our local youth.
Tell us what inspired you to be a leader in your organization and in your community:
Since a very young age I have had a passion for service and have enjoyed helping people and being a part of something bigger. In 2003, at 18 years old, I enlisted in the National Guard as a transportation operator and in 2006 I was deployed to Iraq. My experiences in Iraq made me reflect upon and truly value the freedom we as American citizens possess and it made me even more committed to my country and my community. Strong and prosperous communities are the foundation to a strong and prosperous Country which inspires me to be a leader in my community. I believe in contributing to the greater good and have witnessed what a difference it makes when we all give a little bit of our time and talents.
What advice would you offer younger leaders to aid their success?
My piece(s) of advice to younger leaders to aid in their success would be to not fear failure. Do not be afraid to speak up in a room of silence, do not be afraid to challenge the majority, do not be afraid to take risks and do not be afraid to fail. As the great Johnny Cash once said, "You build on failure. You use it as a stepping stone. Close the door on the past. You don't try to forget the mistakes, but you don't dwell on it. You don't let it have any of your energy, or any of your time, or any of your space."