Town of residence: Black River Falls
Occupation/company: Financial adviser at Edward Jones
Family: Husband Scott and 2 young children, Beckham and Nora, and our dog Dori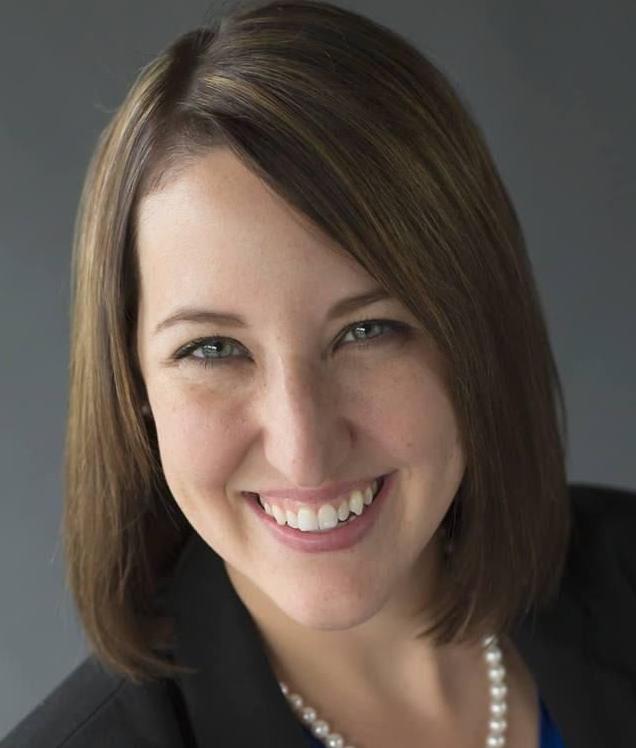 Why do you believe you were nominated for this recognition — and were you surprised?
First of all I was very surprised! I live in a fabulous community where so many individuals give of their time and talents, so to be recognized as a leader among leaders is very humbling and I feel very honored to be noticed for my involvement in the Black River Falls community I believe I was nominated because I am very active in the community with volunteering with various organizations as well working in the community by serving my clients to reach their goals.
What is your proudest professional accomplishment?
My proudest professional accomplishment has been building relationships and earning the trust of over 400 families in the greater Jackson County area as we partner to achieve their long term financial goals. I am also proud that in running my practice I have the balance that I have been striving for to serve my clients and share in their milestones in life and also have time to spend with my family.
Please tell us what community and volunteer activities you're involved with — and why:
You have free articles remaining.
Register for more free articles.
Stay logged in to skip the surveys.
I am currently serving as president of the Black River Falls Rotary club and working along with our club members to get a high school Interact service club started. It is so exciting to see the energy our high school students have and share in their excitement and ideas for improving our community and world through service projects. I am involved in Rotary because I believe in their mission- "Service Above Self." I was involved in Interact as a high school student and also received a generous college scholarship from Rotary, so I had always planned to give back some day by becoming a Rotarian.
I serve on the board of trustees for the Black River Falls Public Library. I am involved in this because growing up I have such great memories of my mom taking me to the library, she helped instill a love of reading that I still have today and consider myself an avid reader reading 2 to 3 books a month. For me reading is also a positive family bonding experience that I want to share with my children.
I am serving a second term on the Black River Chamber Board. I serve on this board because I know as a business owner how much the Chamber does to promote and support other businesses as well as tourism in Jackson County.
Within Edward Jones I also volunteer my time as a trainer and mentor to new Financial Advisers. The reason I volunteer is because I remember what it was like when I started out and know that I would not be where I am today without the help of those that stepped up to help mentor me.
I also volunteer within my church singing on the worship team and volunteering in the nursery. My faith is a very important part of my life and has shaped the person I am today and has taught me the importance of serving and giving.
Tell us what inspired you to be a leader in your organization and in your community:
Growing up in Red Wing, Minn., my parents were always actively involved in our community, so I always grew up with the impression that it was just normal to be involved and serve. So their example inspired me to do the same no matter where I was at in life. I moved to Black River Falls in 2010-although I was new to the area it was my husbands hometown so I had some relationships already in the community. Moving from a small town where you have lived your whole life to another smaller town can definitely have its challenges, but the great thing is that we can bloom wherever we are planted in life. Also for me, being a leader doesn't mean being in the spotlight (in fact I would rather not be in the spotlight) it is rather leading by example in your everyday actions through serving others.
What advice would you offer younger leaders to aid their success?
Don't be afraid to step up! I think as a young professional it's easy to think that you may not be qualified, and this is not true. I can think of a couple times where I was asked to take on different roles and thought-"there is definitely someone else more qualified." But if you say no you are missing out on what could be an amazing opportunity to learn, serve and grow.