Occupation: Restaurateur/Golf Course Owner, Dublin Square Irish Pub & Eatery, David Reay's Modern Diner + Tavern, Burger Fusion Company (2 locations) and Valley High Golf Club
Family: Single, no children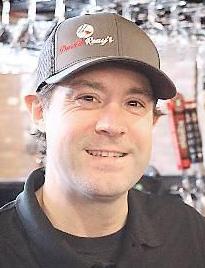 Why do you believe you were nominated for this recognition — and were you surprised?
I was quite surprised when I was told that I had been nominated and if I had to guess why I was nominated it would be because of my involvement in the community through Rotary and my businesses. We donate to more than 100 causes each year and also volunteer at many of them. In 2019 I will be the co-chairperson for the Great Rivers United Way Campaign and I also currently sit on the board of directors for La Crosse Area Convention and Visitors Bureau and previously sat on the board of directors for downtown La Crosse Rotary Club for the past three years.
What is your proudest professional accomplishment?
You have free articles remaining.
Register for more free articles.
Stay logged in to skip the surveys.
If I had to choose my proudest professional accomplishment it would be winning Restaurateur of the Year. My proudest personal accomplishment would be winning Rotarian of the Year and Rising Star of the Year for the downtown Rotary Club in the same year.
Please tell us what community and volunteer activities you're involved with — and why:
I am involved with Rotary and I'm an active participant in the downtown La Crosse Rotary Club for the past seven years. We volunteer to partake in many different activities throughout the year including Rotary Lights, Interact, iFeed, tree planting, and our fruit basket fundraiser. I do mobile meals every month and have been involved delivering them since I was 8 years old when I helped my mom volunteer to do them. I try to stay active on the local volunteer scene when my schedule allows and when I'm asked for help.
Tell us what inspired you to be a leader in your organization and in your community:
I feel that my main inspiration for becoming a good leader comes from my constant craving to improve myself every day. In addition, I have always had a soft spot for trying to impress my mother and make her proud of the person she raised.
What advice would you offer younger leaders to aid their success?
My advice for young leaders would be to get out there and just do it. Don't spend too much time sitting on the couch thinking about what could be when you have all of the tools and resources available to get out there and lead and contribute.