Bio: Michelle has a Bachelor of Arts degree in Environmental Studies from Luther College and a Master of Landscape Architecture degree from the University of Minnesota. She has worked as a Regional Planner for Upper Explorerland Regional Planning Commission (UERPC) since May of 2016, assisting with community smart planning, strategic planning, transportation planning, hazard mitigation planning, city code updates, and GIS mapping and analysis. Prior to her employment at UERPC Michelle worked as a Planner and Graduate Landscape Architect for NAC, Inc., a consulting firm in the Twin Cities Area, served as an Adjunct Assistant Professor of Landscape Architecture at the University of Minnesota, and was a Research Fellow with the University of Minnesota's Metropolitan Design Center.
Occupation/company: Regional Planner, Upper Explorerland Regional Planning Commission
Family: Married to Brent Barness; two children, Emmett (5) and Norah (3)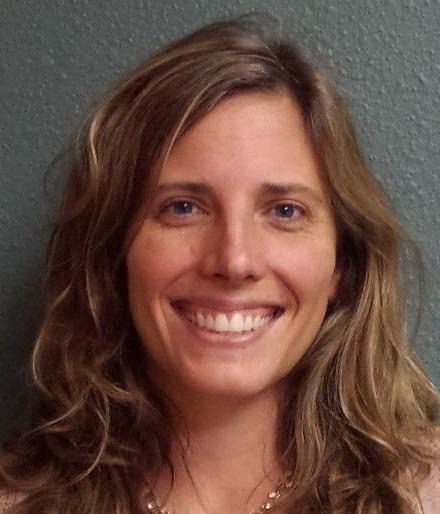 Why do you believe you were nominated for this recognition — and were you surprised?
It was a surprise! Regarding my nomination, I love the region and city where I live, I enjoy the people I work with, and I look forward to coming to work every day to try to help get something good done. Maybe this dedication and idealism is perceived by folks around me.
You have free articles remaining.
Register for more free articles.
Stay logged in to skip the surveys.
What is your proudest professional accomplishment?
Working with EARL Public Transit and the region's Transportation Advisory Group (TAG) to plan and coordinate the October 2017 "Living in the Middle of Everywhere" Northeast Iowa Transportation Summit. The summit engaged almost 70 attendees and 11 keynote and best practice speakers in discussion of improvements to transportation to support economic development and a higher quality of life. This project kept me incredibly busy, but it was neat the day of the summit to see people listening, asking questions, and engaging in good conversations. Public engagement is probably one of the most challenging and satisfying aspects of my work.
Please tell us what community and volunteer activities you're involved with — and why.
I've got two young children and have generally held down a full time work schedule, so volunteer activities are sporadic! Recently I assisted a local childcare center in attaining a small grant to expand and improve a garden space for classroom learning. I am an avid gardener and see the potential for science learning, healthy eating, and exercise in tending a garden. My other volunteer work is also centered around school life – typically fundraising to bring more resources to children and teachers. With regards to community activities, I tend to engage in family-oriented events: visiting the farmers market, attending community festivals, going to dances, and so on.
Tell us what inspired you to be a leader in your organization and in your community:
I don't think of it as leading, I think of it as not being able to stop caring! If I didn't care it would be easy to do the minimal required, work alone, and be OK with the status quo. Because I care, I enjoy learning and try to embrace opportunities to work with others to accomplish something good.
What advice would you offer younger leaders to aid their success?: Don't box yourself in or downplay what is possible. Dream big, be willing to learn, and you can take on so many different things.