Bio: I was born in Skokie, Ill., which is a suburb just north of Chicago. After high school I went to college at UW-La Crosse where I was a double major in History and Political Science. While attending college, I met my future wife, Rachel Karpinsky. My wife and I attended law school at Marquette University Law School. After graduating, I worked in private practice for approximately a year. In 2011, I moved back to La Crosse where I was the judicial law clerk and small claims mediator for the five judges of La Crosse County. I knew I wanted to focus my practice on personal injury and workers' compensation as I wanted to help injured people. After a year of clerking in La Crosse County, I joined Fitzpatrick, Skemp & Associates, LLC in 2012. I became partner at Fitzpatrick, Skemp & Associates in 2015.
Town of residence: Onalaska
Occupation/company: Personal Injury Attorney and Partner at Fitzpatrick, Skemp and Associates
Family: Rachel Karpinsky (Wife), Madeline Butler (daughter, age 5), Alexander Butler (son, age 1)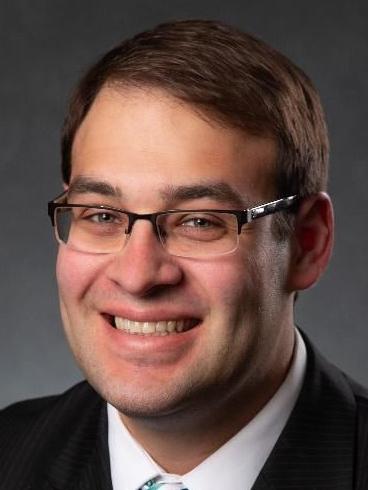 Why do you believe you were nominated for this recognition — and were you surprised?
You have free articles remaining.
I believe I was nominated for this recognition because I constantly strive to do good work and make a difference in my community outside of the office. For better or worse, me being a lawyer, gives me the skill set, which people find valuable on boards and civic organizations. I was genuinely surprised I was selected, given the amount of remarkable things young people are doing in the community.
What is your proudest professional accomplishment?
My proudest professional accomplishment is that day in and day out I meet with people to discuss the worst day of their life. They have been in an accident. Their car is broken, their body is broken, and more often than not, they are financially broken with medical bills. Using my legal skills and knowledge of the law, I am able to get monetary compensation to them for their property, their medical bills, and for their pain & suffering. I am proud to say that I do that on a daily basis for big and small cases.
Please tell us what community and volunteer activities you're involved with — and why:
I am involved with the Rotary East Club. I am a member the La Crosse County Bar Association. I am a member and on the board of the Wisconsin Association of Justice formally known as Wisconsin Trial Lawyers Association. Additionally, I frequently speak at the Wisconsin Association of Justice legal events and write for their publication. I am part University Wisconsin La Crosse Alumni Association board of directors and am on my fraternity's Alumni Board. Finally, I am the immediate Past President at my local Synagogue, Congregation Sons of Abraham. In my spare time, I take pro-bono cases representing low-income tenants in landlord disputes, and my wife and I open up our home to foster dogs. I am involved in all of these activities because these organizations are important to me and in getting involved in these activities I am trying to contribute to my community.
Tell us what inspired you to be a leader in your organization and in your community:
I have been quite fortunate that I have always had excellent role models to look up to. Being involved in one's community is simply what someone does. When I moved back to La Crosse I became active in my fraternity alumni board because alumni who I trusted and respected, and who where active when I was an undergraduate asked me to be involved. Similarly, I became involved in my specialty bar because several lawyers whom I admired and respected spoke to me about the importance of that bar and how important it is for lawyers in the same area to work together in pooling our resources. Finally, I became active in my Synagogue, because that is something that my father did Simply put, it was less about being inspired to be a leader and more about finding people who I wanted to be like and trying to emulate their qualities.
What advice would you offer younger leaders to aid their success?:
Don't wait your turn in line. There will always be someone who is older than you or who has more experience than you. However, don't ever let them say that your age, or lack thereof, should hold you back.