Bio: I have two wonderful parents who raised me in Nelson, WI. I attended K-12 school at Alma Area Schools in Alma, WI. After finishing high school, I moved to La Crosse and attended UW-La Crosse with a major in pre-med and biomedical science with a chemistry minor. Following completion of my undergraduate degree, I began medical school at the University of Wisconsin School of Medicine and Public Health. I then matched into an Anesthesiology residency at Mayo Clinic in Rochester, MN. Following residency, I completed a Pain Medicine fellowship to specialize in treating patients with painful disorders. My husband, David, and I moved back to the La Crosse area in 2012 where I began working at Gundersen as a Pain Medicine physician. I am the current department chair for the Pain Medicine department at Gundersen and serve on several committees throughout the organization.
Residence: La Crescent, Minn.
Occupation/company: Gundersen Health System
Family: Husband David (high school teacher at West Salem High School); 3 children: Teagan (daughter, age 7), Hudson (son, age 4), Eva (daughter, age 2)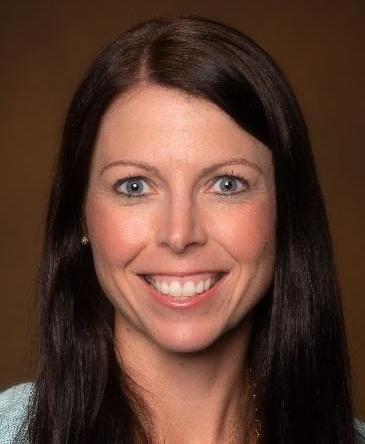 Why do you believe you were nominated for this recognition — and were you surprised?
I am incredibly surprised and flattered to have been nominated for this recognition. There is an abundant number of deserving young professionals in our community so to be nominated for this is humbling. I believe I was nominated because of the leadership I have demonstrated at my organization, Gundersen Health System, in regards to the opioid epidemic. Additionally, I have grown my department into a successful clinician group that serves a great number of patients with pain in the region.
What is your proudest professional accomplishment?
It is difficult to name just one. I am extremely proud of the successful Pain Medicine department team I have helped build to serve our community. I am fortunate to be surrounded by a caring, outstanding group of physicians, associate staff, and support staff who provide great care to so many of our patients in La Crosse and the surrounding communities. Furthermore, I am very proud of the extensive work I have done throughout Gundersen, locally and nationally on how to responsibly prescribe opioids and combat the opioid epidemic in our region. I have led many of the opioid education initiatives throughout our organization (I led the development of a mandatory 2 hour education for all of our providers, I have given multiple lectures/educational programs and I have led the work for much of our patient education surrounding pain).
Please tell us what community and volunteer activities you're involved with — and why:
While I haven't done any specific community work (I'm not on any community boards), my life outside my busy day to day clinical practice has been basically consumed with the opioid epidemic the last few years and doing everything I can for us at Gundersen to have an impact in our region. My thought has been if I can educate our clinicians and staff here in the region regarding responsible and appropriate opioid prescribing and alternative non-opioid options, I can make an impact on the community by reducing the amount of opioids available to be diverted, misused, etc.
Tell us what inspired you to be a leader in your organization and in your community:
I have wanted to be a physician since I was in 3rd grade. I have always found science and medicine fascinating and been drawn to help people in need. Much of my inspiration has come from my parents, especially my father. From a young age, I was instilled with a strong work ethic and the sense that I could attain any goal if I worked hard enough. I was taught that education was of utmost importance and the one thing no one could take away. I would say I have this innate drive to succeed, better myself, my colleagues and my organization. Since starting at Gundersen, I have felt at home. Gundersen's vision is true to my heart — we will enhance the health and well-being of our communities, while enriching every life we touch, including patients, families, and staff. I also must mention that my husband, David, a teacher at West Salem High School, is a deep source of support and encouragement. He, along with my family, have all encouraged me greatly to pursue my dreams. People often ask how I do it - work full time as a physician, lead my department and multiple projects throughout the organization and raise 3 young children, but the answer is easy — I am fortunate to have a great support system surrounding me. Both my career and my family inspire me to be the best leader, physician, wife, mother, daughter I can be. Leadership in medicine is still male dominated. I have two young daughters and it is extremely important to me they understand they can do anything they set their minds to and they can do it all - have a successful career, be a strong and successful female leader and raise a family, if they choose. Setting the example that successful leaders can be young women drives me on a daily basis.
What advice would you offer younger leaders to aid their success?
Find a way to build bridges with everyone around you. The best way to accomplish your goals is to gain the trust and support of your colleagues. Find your Purpose. Leadership is about mobilizing others to Purpose. Continue to be true to yourself, stay humble and don't forget your roots. My father gave me similar words of wisdom before I left for medical school. I try to live by these words.
The business news you need
With a weekly newsletter looking back at local history.