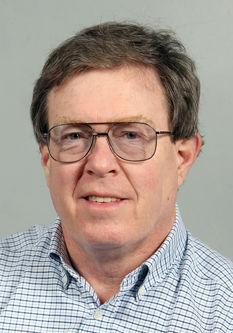 Beau Burlingame and his wife, Jeanette, plan to open the Beer Shop, a combination craft beer bar/tasting room and retail store, sometime in June in the former Loren's Auto Service building at 200 W. Wisconsin St. in Sparta.
The rural Cashton couple bought the building — which was built in 1939 as a gas station — in February. They bought it from Loren Anderson, who took over the gas station in 1970 and later operated it as an auto repair shop without gasoline sales, until his recent retirement.
Beau Burlingame, a native of West Allis, Wis., worked at the Pearl Street Brewery in La Crosse for about 2 ½ years, first as tasting room manager and more recently as a part-time tour guide.
"I've been wanting to do this for a long time," Burlingame said of his new venture. He plans to sell craft beer, cider and soda pop from the Midwest, with an emphasis on Wisconsin products.
In the area where two service bays were, the Burlingames plan to have a bar with 20 to 30 taps for beer, cider and soda pop. The building's office area will become a retail store with those beverages as well as Beer Shop merchandise and other items made in the region such as maple syrup and soaps.
---
The Redwood Cafe at 117 N. Hwy. 44/76 in Caledonia, Minn., closed last weekend after 62 years in business.
Dave and Liza Jandt had owned the cafe for the past 34 years. Dave said last week that they have a signed purchase agreement to sell the cafe, which will be demolished. He declined to name the buyer.
The cafe's last day was March 21. It operated as a take-out only business during its last several days, to comply with new state regulations for bars and restaurants that are aimed at slowing the spread of coronavirus.
Dave said he and his wife had planned to close the cafe in late April, but decided to close earlier because of the impact of the new regulations.
"It's bittersweet," he said of closing the cafe. "We've made a lot of friends here."
The Jandts began marketing the cafe for sale about 11 years ago, he said. "It was time for a change."
Dave said he plans to semi-retire and will look for a part-time job. He said his wife will continue with her other job, which she has held for many years.
For more information, visit the cafe's Facebook page.
---
Waumandee Bancshares Ltd. the holding company for Waumandee-based Waumandee State Bank, has entered an agreement to acquire Union Bank of Blair from the latter's holding company, Glenwood City-based Lake Shore III Corp.
The transaction is expected to be completed, pending regulatory approval, in the second quarter of the year, the two holding companies said in a news release. Waumandee State Bank officials said the transition should be seamless to Union Bank of Blair customers.
Waumandee State Bank has branches in Waumandee, Arcadia, Fountain City, Durand, Mondovi, Black River Falls and Whitehall. For more information, visit www.waukmandeebank.com or the bank's Facebook page.
---
Community First Bank, which is based in Boscobel, has announced plans to open its ninth location in the second quarter of this year in the former Old National Bank branch at 600 E. Blackhawk Ave. in Prairie du Chien.
The building will undergo some renovations before the new Community First Bank branch opens. It will be a full-service branch with an ATM and drive-up facilities, bank officials said in a press release.
Community First Bank began in 1871 as the First National Bank of Boscobel. During the Depression years, it became Boscobel State Bank. Its name changed to Community First Bank in 1994.
The bank has branches in Boscobel, Platteville, Livingston, Fennimore, Muscoda, Richland Center, Reedsburg and Baraboo.
The business news you need
With a weekly newsletter looking back at local history.