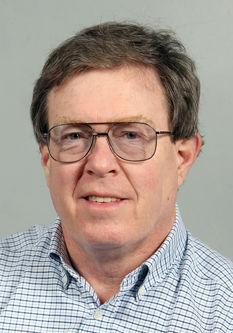 The opening of the area's first Noodles & Co. restaurant, and plans for a Chipotle Mexican Grill restaurant and for a new craft soda business are some highlights of this week's local business news.
Look for a Chipotle restaurant to be built between the Olive Garden restaurant and the new four-unit building at 9417 Hwy. 16 in Onalaska, where the area's first Noodles restaurant will open Wednesday.
The city of Onalaska has received an application for a building permit for the planned Chipotle restaurant at 9415 Hwy. 16. The city already has issued a site plan permit for the restaurant, which will have a drive-thru.
"At this time, we have no details that we can share regarding a location in Onalaska, but please check back in the coming months as we're always looking to bring our real food to new communities," Erin Wolford, Chipotle senior director of external communications, told me last week when I asked about the timetable for the Chipotle project.
Chipotle is headquartered in Newport Beach, Calif., and as of June 30 had more than 2,650 restaurants in the United States, Canada, the United Kingdom, France and Germany. The company says it offers a focused menu of burritos, tacos, burrito bowls and salads made from fresh, high-quality raw ingredients. For more information, visit www.chipotle.com.
---
The Noodles restaurant will be open from 10:30 a.m. to 10 p.m. seven days a week, once it makes its debut Wednesday in the new four-unit building where Shopko Optical and an AT&T store already have opened. A tenant hasn't been announced for the building's fourth space.
For now, the restaurant's inside dining area will be closed to on-premise eating as a coronavirus precaution, said Aaron Kurt, Noodles area manager. But customers can eat on the outdoor patio or take their food home. Food can be ordered on a Noodles app, online, by telephone or in person inside the restaurant. And it can be picked up inside the restaurant or at the pick-up window on the building's north side. Third-party delivery service will be available after the first week.
"We require employees and guests to wear masks" in the restaurant, Kurt said. The restaurant also has taken other coronavirus precautions such as installation of plexiglass shields and enhanced cleaning procedures.
Parking for the restaurant, which will offer a variety of noodles dishes, salads and soups, is available in front of and in back of the building.
---
The La Crosse Common Council has been asked to change the zoning of the former A-1 Glass Co. location at 1605 Rose St. to facilitate the growth of 608 Brewing Co. at 83 Copeland Ave. and Tree Huggers Co-op at 312 S. Fourth St., and to establish a new craft soda business that's temporarily being referred to as 608 Craft Soda Co.
Local entrepreneur and restaurateur Ryan Johnson and his RRJ Holdings, LLC, corporation have applied to change the Rose Street property's zoning from commercial to planned development district – general. The council's Judiciary and Administration Committee will hold a public hearing on the request at 6 p.m. Sept. 29.
A Tree Huggers expansion plan summary filed with the petition includes retail space for CBD products, an indoor industrial hemp growing space and possible extraction and product lines.
According to a letter from Johnson to the council, establishing a brewhouse at the Rose Street location would allow 608 Brewing to continue operating at 83 Copeland Ave. while meeting increased demand for its products, and the building also would be the future home of 608 Craft Soda Co. (an official name is yet to be announced, he wrote.) In the letter, Johnson said he and 608 Brewing co-owner Phil Humphrey have been working on a partnership to create craft soda in La Crosse.
A-1 Glass Co. moved to 1236 Clinton St. in April.
---
Associated Bank's branch office at 127 Sand Lake Road in the Center 90 shopping center in Onalaska and its nearby drive-thru at 317 Sand Lake Road both will close by mid-December, as those operations consolidate to the bank's branch office at 201 Marcou Road in Onalaska, company spokeswoman Jennifer Kaminski said last week.
The bank announced Sept. 4 that it would close 14 branch locations – including Sand Lake Road in Onalaska — in Wisconsin in order to optimize its branch operations. But it wasn't immediately clear whether both the branch office and the drive-thru would close.
The bank said the growing use of digital banking, transaction trends and proximity to other Associated Bank locations were factors in its decision.
---
Reconnected Farms LLC near Spring Grove, Minn., has built a small indoor mushroom farm that will allow it to greatly expand mushroom production, grow mushrooms year-round and add customers such as food stores and restaurants. It began selling mushrooms at some area farmers markets this year.
Tanner Sanness of La Crosse, who owns the business with his parents Kaare and Karen Sanness, said plans are to grow oyster, lion's mane, chestnut and shiitake mushrooms. It has been selling its products at the Cameron Park Farmers Market in La Crosse on Fridays, and at the La Crescent Farmers Market on Tuesdays and farmers markets in Spring Grove and Decorah, Iowa, on Wednesdays. At farmers markets, it sells mushrooms, honey and Dried Artist conk mushrooms from local artist Michelle Larsen, Sanness said.
"We (also) have been selling our mushrooms at the Free Range Exchange in Hokah and the Bluff Country Co-op in Winona," Sanness said. "And we have tentative plans to sell to Woodman's in Onalaska, the People's Food Co-op and the Oneota co-op in Decorah. We hope to be supplying the last three by the end of September." Sanness also hopes to sell to additional customers.
Reconnected Farms also has plans to produce pasture-raised beef, pork and turkey. For more information, call 563-217-0897 or visit Facebook. The website www.reconnectedfarms.com has not yet been completed.
The business news you need
With a weekly newsletter looking back at local history.