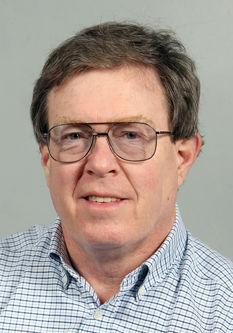 The new German-themed La Crosse Bierhaus restaurant and bar in downtown La Crosse, new locations for Fathead Steve's Bar & Grill and for RootinCrown LLC thrifty resale boutique, and the upcoming closing of South Lanes Bowling & Pizza, are in this week's local business news.
La Crosse Bierhaus opened Thursday in the former The Twisted Moose restaurant and bar at 128 S. Third St., said owner Will Jedlicka, who purchased The Twisted Moose in October 2018. The Twisted Moose had a Northwoods theme and opened in November 2016.
La Crosse Bierhaus offers a large selection of premium German beer as well as German cuisine such as wursts, schnitzels and Kassler Rippchen (smoked pork chops), Jedlicka said. "Our wursts are being made fresh locally by Bubba's Meats," he said.
The restaurant and bar's decor has been changed to create the look of a German beer hall. "We will be featuring Hofbrau beer, and much of our decor was shipped from Hofbrau in Munich," Jedlicka said.
"My grandparents came to the USA from Germany, so I grew up around German food and culture," Jedlicka said of his decision to change the restaurant's name and concept. "I love the atmosphere of German beer halls, the idea of it being a gathering place for the community."
Hours are closed Monday and Tuesday; 3 p.m. until bar time Wednesday, Thursday and Friday; 11 a.m. to bar time Saturday and 11 a.m. to 10 p.m. Sunday.
---
A RootinCrown LLC thrifty resale boutique, and Fathead Steve's Bar & Grill, both have moved out of a Ward Avenue building that's expected to be demolished to make way for a new Kwik Trip.
RootinCrown owner Mary Jo Wilbur closed both her La Crosse store at 1906 Ward Ave. and her Holmen store on March 17. She has combined them at their new location, the former Smith Family Furniture building at 47 Copeland Ave. in La Crosse. The new location opened May 14.
RootinCrown's shopping hours are 10 a.m. to 7 p.m. Monday, Tuesday, Thursday and Friday; and 10 a.m. to 5 p.m. Wednesday and Saturday. The store takes donated items from 10 a.m. to 4 p.m. Tuesday, Thursday and Saturday. Registered nonprofit organizations receive part of the proceeds of the sale of donated items.
Wilbur hopes to hold a grand opening celebration sometime in July, but said that depends on what happens with the coronavirus pandemic. For more information, call 608-519-9500 or visit www.rootincrown.com or the store's Facebook page.
Wilbur began looking for a new location after word surfaced last October that Kwik Trip hopes to break ground in 2021 for a new convenience store at the site of the former Redwood Motel at 3305 Mormon Coulee Road and the adjacent Ward Avenue building.
Construction still is expected to start in 2021, Kwik Trip Real Estate Manager Dax Connely said last week. The new Kwik Trip will have a car wash and a side diesel canopy, he added. "This store will be the largest store footprint we currently have locally," Connely said. "It will be roughly 1,700 square feet larger than the new Holmen and West Salem stores."
May 23 was the last day that Fathead Steve's Bar & Grill was open at 1920 Ward Ave. The business is moving to the former Backwaters Grill and The Dam Bar location at 324 Jay St. in downtown La Crosse.
Fathead Steve's owners Steve Vogt, Paul Gauquie and John "Willi" Waters opened their bar and grill in July 2019. They also have a Fathead Steve's food truck, which began operating in July 2018.
Waters said last week that the owners hope to begin offering curbside pick-up food service in the next several days at their new Jay Street location. They hope that will be followed by inside dining with coronavirus precautions, and then by the July 1 opening of their outdoor beer garden. The timetable for all of this could be affected by the coronavirus pandemic, Waters said.
"Our No. 1 concern is to be safe and responsible," he said. For more information, visit the Fathead Steve's Facebook page.
---
June 20 is expected to be the last day for South Lanes Bowling & Pizza at 4107 Mormon Coulee Road to be open as a bar and pizza restaurant, the business announced Tuesday on its Facebook page.
"We will have an estate sale to follow, maybe starting Wednesday, June 24," the Facebook post said. Some items that will be for sale include the solid wood lanes, signs, furniture and equipment.
A variance from the city of La Crosse's building setback rules for a new Caribou Coffee drive-thru/walk-up coffee shop at the South Lanes site was approved March 3 by the city of La Crosse's Building and Housing Appeals Board. A developer would buy and demolish the South Lanes building, to make way for the coffee shop and a possible future retail building, the board was told.
A Caribou Coffee spokesman declined to comment last week on the coffee chain's plans.
The business news you need
With a weekly newsletter looking back at local history.