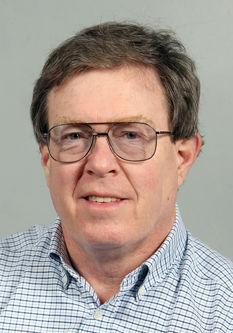 Fathead Steve's Bar & Grill has opened in its new location, the former Backwaters Grill and The Dam Bar at 324 Jay St. in downtown La Crosse.
May 23 was Fathead Steve's last day at 1920 Ward Ave., in a building that's expected to be razed to make way for a new Kwik Trip store. Owners Steve Vogt, Paul Gauquie and John "Willi" Waters opened the bar and grill there in July 2019. They also have a Fathead Steve's food truck, which began operating in July 2018.
Inside dining began Monday at the new downtown Fathead Steve's location, several days after curbside carry-out and delivery service (via EatStreet and Bite Squad) began. And the bar and grill's outdoor beer garden opened Wednesday.
Fathead Steve's is taking lots of coronavirus precautions, such as practicing social distancing and having service staff members wear face masks, the three owners said last week. In the indoor dining area, customers are being seated at every other table. Because a maximum of 15 people are being allowed inside at one time, anyone who wants to be seated inside is asked to call the business at 608-881-6292 to make a reservation.
"We'll have a grand opening (celebration) when it's a responsible thing to do," Waters said.
Fathead Steve's is open from 11 a.m. to 7 p.m. seven days a week. Some of its most popular menu items are the prime rib Philly melt sandwich and the Cubano sandwich. For more information, call the bar and grill or visit http://fatheadsteves.business.site or Facebook.
---
Alison La Force, a naturopathic doctor, opened the Coulee Natural Medicine naturopathic clinic in June in the City Square building at 444 Main St. in downtown La Crosse.
La Force said she works holistically with individuals and families with chronic illnesses such as Lyme disease, diabetes, autoimmune disease and infertility, and that she views the body's symptoms as a road map to find and address the root cause of illness. She said she addresses this using hydrotherapy, homeopathy, clinical nutrition and herbs.
La Force said her philosophy includes three key principles — provide the body with nutrients, help the body eliminate wastes and stimulate the body to heal.
La Force is a licensed naturopathic physician and holds a license to practice primary care in Connecticut. Because Wisconsin does not yet license naturopathic doctors, she said, she is functioning as a health consultant.
She grew up in Green Bay and graduated from the four-year National University of Natural Medicine in Portland, Ore. She practiced primary care in Connecticut before she and her husband – who is a Coulee Region native – moved to the area. For more information, call 608-792-8388 or visit www.couleenaturalmedicine.com or Facebook.
---
Construction is under way on a new O'Reilly Auto Parts store that will replace the current one at 712 George St. in La Crosse.
The new store is being built just north of the current one, which was a Teeta and Mike's Champion Parts City store until the O'Reilly chain bought it in 2014.
The new building will be much larger than the current one, will have more inventory, and is expected to open in mid-November, store manager Jace Lippert said. The current store will remain open until the new one opens, he said. Then the old building will be demolished to make way for expanded parking, Lippert said.
The new store is being built because of the age of and upkeep required at the current building, and because a larger building was needed because business has been growing, Lippert said.
---
The GNC vitamin and dietary supplement store at 1421 S. Losey Blvd. in the Village Shopping Center is closing and store fixtures are for sale, according to large signs on the store's windows.
A spokeswoman for Pittsburgh-based GNC Holdings Inc. told me last week that the Village store is on the list of GNC leases that may be wound down through going-out-of business or other store closure processes. She said the list is subject to change, and had no prediction how soon the Village store will close. She also said the two other La Crosse-area GNC stores – in Valley View Mall and in the Crosseroads Center in Onalaska – are not on the store closure list.
GNC Holdings filed for Chapter 11 bankruptcy protection on June 23 and said that it plans to "accelerate the closure of at least 800 to 1,200 stores." It had about 7,300 locations around the world, including about 5,200 stores in the United States, as of March 31.
The business news you need
With a weekly newsletter looking back at local history.