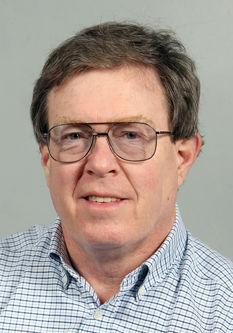 Last week's opening of the HD Drive-in in Holmen and plans for redeveloping the former TGI Fridays restaurant site in Onalaska are in this weekend's local business news.
"It was crazy" busy, Daryl Holley said of opening day Monday at the HD Drive-in at 612 N. Main St., across Holmen Drive from the Holmen Square shopping center in Holmen.
Holley and Doran Banse own the drive-in, which is next to their HD Tavern at 609 N. Holmen Drive. They opened the tavern in March 2018 and reopened it Wednesday night after a nearly two-month shutdown, after the Wisconsin Supreme Court struck down Gov. Tony Evers' coronavirus stay-at-home order. HD Tavern customers can order food in the tavern and have it brought to them from the drive-in.
In late February, Holley and Banse bought the seasonal drive-in from Kate Gerrard, who had operated it for the past two years as Kate's North. Previous owners operated it as The Frosty Mug drive-in. According to Tribune files, it opened in 1953 as an A&W drive-in.
HD Drive-In offers traditional drive-in food, Holley said, and is open from 11 a.m. to 9 p.m. seven days a week.
The menu features several varieties of hamburgers and hot dogs, as well as chicken, pulled pork, fish and grilled cheese sandwiches. Sides include french fries, cheese fries, chili cheese fries, onion rings, cheese curds, mushrooms and nachos. The menu also includes ice cream cones, cups, shakes, malts, sundaes, floats and soda pop. Daily specials will begin Monday.
"The original Mudd Cup is back," Holley said of an ice cream treat that the drive-in has long been known for. Also, "We have a specialty hot dog that we call The Mess," Holley added. "You need to eat it with a fork."
For more information, call the drive-in at 608-399-3599 or visit its Facebook page.
---
The former TGI Fridays restaurant at 9430 State Road 16 in Onalaska may be demolished to make way for two smaller, multi-tenant buildings. The restaurant has been vacant since it closed last September after 18 years in business.
An official of Friede & Associates, a construction company in Reedsburg, Wis., has applied to the city of Onalaska for a Planned Commercial Industrial District amendment for the property. The city plan commission will hold a public hearing on the request May 26 and will make a recommendation to the Onalaska Common Council, for consideration at the council's June 9 meeting.
In an April 15 letter to the city, the applicant, Friede & Associates Executive Vice President Scott Truehl, said plans are to demolish the existing building and construct two smaller buildings, one about 6,020 square feet and the other about 5,200 square feet in size.
Both buildings probably will be multi-tenant, he said. The smaller building is being designed to have a full drive-thru, while the larger building is being designed to have a simpler pick-up window.
In the letter, Truehl also said plans are to market the buildings extensively to new national tenants. No leases had been signed yet.
Truehl told me Wednesday that some leases need to be signed before the development team that his firm is part of goes forward with demolishing the TGI Fridays building and constructing the new smaller buildings. "We have the site under control," he said. "We have a contract to purchase and develop the property."
A couple months ago, before the coronavirus pandemic affected the economy "There was strong interest" by prospective tenants, Truehl said. "We hope that when the state opens back up for business, that the interest is still there."
Truehl said he hopes to demolish the existing building and start construction of the new ones later this year.
Next spring probably is the earliest that one or both new buildings might be completed, he said.
The business news you need
With a weekly newsletter looking back at local history.