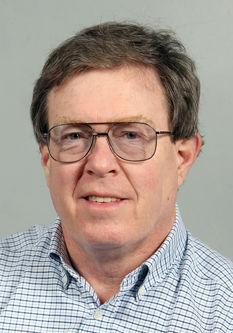 Pheng Lor and his wife, Mai Chong Xiong, opened MC Cuisine restaurant on Tuesday in the former Gracie's Mediterranean Cuisine location at 1908 Campbell Road, across from the University of Wisconsin-La Crosse campus.
The new Asian restaurant is open for carry-out and delivery (through Bite Squad) only, because of Gov. Tony Evers' order preventing bars and restaurants from offering dining on the premises, in order to slow the spread of coronavirus.
MC Cuisine, whose two initials come from Mai Chong Xiong's first two names, mainly offers Thai cuisine but also has some Hmong menu items, Lor said. He and his wife both moved from Thailand to La Crosse at different times in 1994, before they knew each other.
"We wanted to share Asian food with people in the area," Lor said of the couple's decision to open the restaurant. Lor worked in restaurants in Thailand before he moved to La Crosse.
MC Cuisine is open from 11 a.m. to 8 p.m. Tuesday through Sunday and is closed Monday. "As soon as the (coronavirus) situation calms down and we're allowed to let people in (to dine in the restaurant), we'll do a grand opening," Lor said.
For more information, call the restaurant at 608-519-1696 or visit its Facebook page.
---
CSL Plasma has started taking applications for some positions for the plasma donation center that it plans to open in the former Degen Berglund medical equipment store at 4000 Mormon Coulee Road, south of Big Lots and Goodwill Industries on the South Side of La Crosse. The medical equipment store closed in 2018.
A CSL Plasma spokesman wasn't available for comment last week on the timetable for opening the donation center.
According to the company's website, it operates one of the world's largest plasma collection networks, with more than 270 collection centers in the United States, Europe and China. It says the plasma is used by CSL Behring to manufacture life-saving therapies for people around the world.
CSL Plasma, based in Boca Raton, Fla., is a division of CSL Behring, which it is says is a global biotech leader headquartered in King of Prussia, Pa.
CSL Behring's parent company is CSL Limited, based in Melbourne, Australia.
---
Bank First Corp., based in Manitowoc, said April 24 that it has received approval from the shareholders of Tomah Bancshares Inc., parent company of Timberwood Bank in Tomah, to complete its merger of the two organizations. It said 99.8% of the total number of shares voted were cast in favor of the transaction.
Bank First announced in November the signing of a definitive agreement to acquire the Tomah bank. And it said in February that regulators had approved the acquisition.
The merger is scheduled for May 15, Bank First said in its April 24 announcement. The Timberwood Bank location at 110 W. Veterans Ave. will open on May 18 as a Bank First branch.
Bank First said the Bank First branch at 1021 Superior Ave. (which it received with its 2019 acquisition of Partnership Bank) in downtown Tomah will remain open until the end of this year while it completes renovations to the Timberwood location at 110 W. Veterans Ave. The latter will become the sole Bank First office in Tomah.
Bank First has about $2.2 billion in assets and 23 branches in Wisconsin, compared with about $190 million in assets and one branch for Tomah Bancshares. For more information, visit www.bankfirstwi.bank.
The business news you need
With a weekly newsletter looking back at local history.