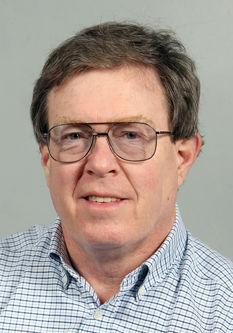 Local Mexican restaurants are in the news, with La Bamba Restaurant and Cantina opening in Sparta, and plans to demolish the former Carlos O'Kelly's restaurant building in Onalaska and replace it with a new Advance Auto Parts store.
La Bamba Restaurant and Cantina opened June 7 at 4105 Theater Road, in the Sparta Travel Center (which also houses a BP gas station and convenience store) along Hwy. 16, just off Interstate 90.
La Bamba features Mexican and American cuisine, owner Ignacio Morales said. He also owns Las Margaritas, a Mexican restaurant at 115 Fifth Ave. S. in downtown La Crosse. And he and two of his brothers own Acapulco Restaurant & Cantina, which has Mexican and American cuisine, in Prairie du Chien.
Morales said he opened a third restaurant in Sparta because "I like to work and we're always looking to grow. And we always try to help the community."
Morales extensively remodeled the Sparta restaurant and added a full bar, which has beer, wine and mixed drinks such as margaritas. He plans to hold a grand opening celebration after La Bamba's new outdoor patio is completed.
"We have a large selection of food," Morales said. "It's all prepared fresh and from scratch." Some of the restaurant's most popular menu items include steaks, seafood, fajitas, carne asada and margaritas.
Hours are 11 a.m. to 10 p.m. Sunday through Thursday and 11 a.m. to 11 p.m. Friday and Saturday. For more information, call 608-269-1131 or visit the restaurant's Facebook page.
---
A site plan has been filed with the city of Onalaska, for construction of a new Advance Auto Parts store at 9396 State Road 16 in Onalaska. Plans are to demolish the former Carlos O'Kelly's restaurant, which closed last November, and replace it with the new auto parts store.
Construction work for the 8,069-square-foot auto parts store is expected to begin July 1 and be completed by July 1, 2021, according to a letter that accompanied the site plan.
Advance Auto Parts Inc. is based in Raleigh, N.C. As of April 18, it was operating 4,843 stores and also was serving 1,258 independently owned Carquest stores. Advance Auto Parts has a store at 2801 S. Losey Blvd., on the South Side of La Crosse.
---
The International Bake Shoppe at 444 Main St. in downtown La Crosse will close Saturday.
That's because, as I mentioned in my March feature story on the bake shop, owners Don and Mary Hennessey are retiring and have put the business up for sale. "We hope to find a buyer," Don told me Thursday. Hours this week will be 9 a.m. to 4 p.m. Tuesday through Friday and 9 a.m. to noon Saturday.
The Hennesseys bought the business in 2001. For more information, call the bake shop at 608-782-4680 or visit its Facebook page.
---
In early June, Kirchner Custom Builders Inc. at 2809 S. 28th St. in La Crosse purchased some of the assets of L.R. Ross Builders Inc., a custom home building business in Onalaska, which had closed with the June 1 retirement of its owners, Kyle and Laura Leppert. That resulted in the La Crosse business acquiring the equipment and Crystal Cabinet Works franchise that the Onalaska business had.
The Lepperts' daughter, Lacey Wellsfry, has moved from the Onalaska company to the La Crosse company to manage the cabinet franchise and to serve as interior designer.
Kirchner Custom Builders began in 2001, has about 35 employees, and is owned by brothers Tony and Marty Kirchner. It is a builder of premium custom homes and of commercial buildings, Marty said.
---
Carrie Lehmann Bossinger plans to open the Salt Fix Vitality Center by the end of June at 608 Fourth St. S. in downtown La Crosse. And she plans to hold a grand opening celebration on July 11.
Services the new business will offer include therapeutic salt treatments in its salt cave, access bars, biomat therapy, coaching, hypnosis, infrared sauna, integrated energy therapy, reiki for both humans and pets, salt therapy for pets, yoni steaming, and the sale of Kangen water systems.
Its dry salt therapy treatments alleviate respiratory issues such as allergies, asthma, cough, cold, flu, sinusitis and chronic obstructive pulmonary disease, also provide relief from skin conditions and also can reduce stress, anxiety, fatigue and post-traumatic stress disorder, Bossinger said. Appointments are recommended and can be made now.
Bossinger, who is a Sparta native, has owned similar businesses for three years and recently moved to La Crosse from the Charleston, S.C., area, where she owned a similar business. For hours and more information about her business, call 608-957-7757 or visit www.mysaltfix.com or its Facebook page or Instagram.
---
Chris and Anna Vinson are the new owners of Harbaugh Cleaning Service in Holmen.
They bought the business in early March from Jim and Kris Harbaugh, who started it in 2010. The cleaning service does commercial and residential carpet cleaning, using truck-mounted hot water extraction cleaning equipment. "We cover the tri-state area, within about an hour of La Crosse," Anna said.
"We trained with (the Harbaughs) for six months before the sale," she said.
The business news you need
With a weekly newsletter looking back at local history.