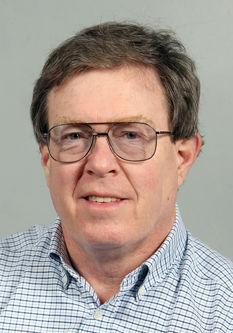 A new Greek restaurant in downtown La Crosse, a delay in renaming Viroqua-based Kickapoo Coffee Roasters, and a new name for Schomburg Refrigeration in Onalaska highlight this week's local business news.
Robbi Wolff opened Soula's Cuisina in early April at 412 Main St., which for many years was home to the Elite Luncheonette. The restaurant space was last occupied by Fat Sams Main Street Bistro, which closed in 2017 after five years in business.
All of the restaurant's food is packaged to go, under current state rules for bars and restaurants aimed at slowing the spread of coronavirus. Soula's Cuisina will offer inside dining once the state allows it, Wolff said.
Hours for now are lunch from 11 a.m. to 1 p.m. and dinner from 4 to 7 p.m. Tuesday through Saturday and closed Sunday and Monday, Wolff said. The restaurant's hours will expand once it's in full operation, after the state's coronavirus-related rules end.
The restaurant's menu is posted on its Facebook page, and customers can either call in or text their orders in advance (see the Facebook page for more information on that) or walk in and order in person. They can pick up their order inside the restaurant or have it brought to them at curbside.
"It's a limited menu" at this point, said Wolff, who owns the business, which is managed by her fiance, Greg Saliaras, who is from Greece. Soula's Cuisina serves al pastor tacos on Tuesdays. The menu for Wednesday through Saturday includes Greek salad, a traditional Greek gyro made with pork belly or chicken, a lamb and beef kabob, and chicken or pork souvlaki.
Saliaras said Soula is his mother's nickname. Besides managing the new restaurant, he helps Wolff run her That Foreign Place gift shop and Christos Taverna, both at 107 S. Third St.
The Elite Luncheonette, which for many years occupied Soula's Cuisina's location, was started in 1913 by a native of Greece. Its founders, Gus and Margaret Pappas, sold homemade ice cream and candy there before adding a food menu. The Elite Luncheonette later was operated by their son, Paul, and his wife, Judy, who sold it in 2000. Gus came to the United States from Greece at age 13.
---
Viroqua-based Kickapoo Coffee Roasters has delayed announcing its new business name because of the coronavirus pandemic, but says it will unveil the name by Aug. 3.
The company announced in April 2019 that it was welcoming suggestions while planning to introduce a new business name in early 2020. Founders T.J. Semanchin and Caleb Nicholes said then that when the company began, they chose its name with the intention of honoring the Kickapoo River Valley. But they added that the Kickapoo are a people, and that using the name was "an act of appropriation."
In an April 17, 2020, letter to the community, Semanchin and Nicholes said they had planned to reveal the new brand name on April 24, during the Specialty Coffee Association's annual Coffee Expo. "But in March, the full reality of COVID-19 set in, and with it a new set of unexpected challenges," they wrote.
In this month's letter, Semanchin and Nicholes also noted that Gov. Tony Evers on March 24 issued an order to shelter in place. "Our cafes closed their doors (they have since reopened for takeout service), our office staff transitioned to remote work, our vendor partners alerted us to delays in shipping and completion of our new branded items in order to ensure the safety of their workers, and our many grocery and cafe customers prepared for one of the most challenging periods in their businesses' histories," they wrote.
While time is of the essence, the two men said, "we have had to grapple with the reality that we are in uncharted waters, and releasing a new brand at the peak of a global pandemic that is impacting so many people feels inappropriate."
---
Benedict Sales & Service is the new name of the former Schomburg Refrigeration at 316 Second Ave. S., along Highway 35 in Onalaska.
Benedict Sales & Service, a family-owned business based in Altoona, bought Schomburg Refrigeration in April 2017 from Forrest Moe, who then retired. Moe had moved Schomburg Refrigeration to the Onalaska location from La Crosse in 2009; the business began in 1945.
The new name has begun appearing on some of the former Schomburg vehicles. "The building signage (with the new name) will start transitioning very soon," said Luke Benedict, vice president of sales and marketing for Benedict Sales & Service. "Same great company, just a few added resources and a few new faces due to growth," he said of his company's Onalaska branch office.
Benedict Sales & Service began in 1938 and serves the Eau Claire, Rice Lake, Black River Falls, Hudson and La Crosse areas. The fourth-generation family business specializes in design, sales, installation and 24-hour maintenance of commercial refrigeration, heating and air conditioning, food service equipment, draft beer systems and custom metal fabrication, for customers such as supermarkets, restaurants, bars, convenience stores and warehouses.
"We are very proud of our family atmosphere and values, which is a big reason we have thrived in business for over 82 years," Benedict said. He added that his family is proud to build upon the longstanding and solid foundation of Schomburg Refrigeration as it transitions to the new name.
The business news you need
With a weekly newsletter looking back at local history.