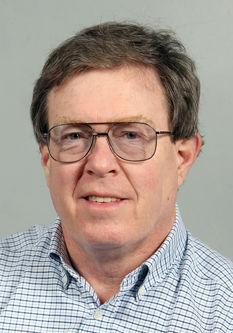 The owners of HD Tavern at 609 N. Holmen Drive in Holmen have purchased the former Kate's North drive-in next door, and plan to open it sometime this spring as the HD Drive-in.
Daryl Holley and Doran Banse, who opened the tavern in March 2018, bought the drive-in about two weeks ago. The seasonal business had been operated by Kate Gerrard for the past two years as Kate's North. Previous owners operated it as The Frosty Mug drive-in. According to Tribune files, it opened in 1953 as an A&W drive-in.
Holley said HD Drive-in will be open seven days a week, from 11 a.m. until probably 9 p.m. "It will have more traditional drive-in food," such as hot dogs, chili dogs, corn dogs, burgers and ice cream items such as the Mud Cup that the drive-in has long been known for.
Holley said he and Banse plan to pave the strip of land between the two businesses' parking lots, to increase parking for both.
For more information, visit HD Tavern's Facebook page. The drive-in soon will have its own Facebook page.
---
The RootinCrown LLC thrifty resale boutiques at 1906 Ward Ave. in La Crosse and 723 Western Ave. in Holmen are combining at a new location that's expected to open around April 23, owner Mary Jo Wilbur said.
The new location is the former Smith Family Furniture building at 47 Copeland Ave., across from the Three Rivers Plaza shopping center in La Crosse. The new location's grand opening celebration will be May 1.
The Ward Avenue store opened in September 2018 and the Holmen store opened in April 2019.
Wilbur said she closed the Ward Avenue and Holmen stores Tuesday because of concern about the spread of coronavirus. She tentatively plans to reopen the Ward Avenue store on April 1 and operate it through through April 18. The Holmen location will not reopen.
Wilbur said she will license others to open additional RootinCrown stores, and said the first licensed store probably will open in mid- to late 2021 in Holmen.
Wilbur said she was looking for a new location for her La Crosse store after word surfaced last October that Kwik Trip hopes to break ground in 2021 for a new convenience store at the site of the former Redwood Motel and the building her store is in. Her lease at the Holmen location ends March 31.
"We work with nonprofits," Wilbur said of her stores. "Fifty percent of our net profit goes to those organizations." Area nonprofits register with RootinCrown, which is open to the public and sells donated items. They receive part of the net profit through a point system that's based on donations, items sold and hours put in by volunteers at the stores.
---
Nordic Creamery, which Al and Sarah Bekkum operate on their rural Westby farm, said Tuesday it has closed its retail stores on the farm and in Valley View Mall because of concern about the spread of coronavirus.
The creamery also is delaying the opening of its new Westby store — which will replace the farm store — until the virus subsides. The farm store will be used for plant expansion.
"We originally planned on opening the Westby store the first of April, but have now delayed that due to the virus," Al told me Wednesday. The new store will be across Hwy. 14/61 from the Old Towne Inn supper club on the south edge of Westby.
"The store in the mall will reopen when all this passes," Bekkum said.
The decision to close its two stores for now was made in the best interest of Nordic Creamery's staff and customers, according to the Bekkums.
Meanwhile, the creamery is offering free shipping of its products with any $25 minimum order to any customers in Wisconsin, Minnesota, Iowa and Illinois.
---
Nutbush City Limits restaurant at 3264 George St. has asked the La Crosse Common Council for a conditional-use permit so its current building can be demolished for parking and volleyball courts.
The building would be replaced with a new one a bit farther north — in the city of Onalaska.
"The replacement of the existing structure is necessitated by the fact that the current parcel is classified as being in the flood plain, which means that we are limited as to the value of improvements and renovations that we can make to the building," owner Ginger Hillman said in a letter to the council.
"Consequently, our intent is to remove the existing building, fill the site to bring it out of the flood plain, and construct a new building," Hillman said. "The shape of the property, location of volleyball courts, and grading requirements to bring the building out of the flood plain require that we locate the building as far north as possible. Unfortunately, this means that the building will now be in the city of Onalaska."
As of last week, the council's Judiciary & Administration Committee was scheduled to hold a public hearing on the request at 6 p.m. March 31 in the council chambers in City Hall.
---
Colin Luz and Jason Oefstedahl will open Copperhead Carts on Monday at 4501 Mormon Coulee Road.
"We will mainly be offering golf cart sales," Luz said. "We will also be selling parts and accessories for carts such as LED lights, sound systems, cooler boxes, etc., very soon.
"We won't have specific business hours this year, but carts are available for viewing at our office parking lot," Luz said. "People can schedule a specific test drive time via our website or they can always call us at 608-315-2346."
The new business isn't offering new golf carts at this time, but plans to in the future, Luz said. "Currently, we are focused on custom-built carts, which means they may include items such as custom paint jobs, lift kits, enhanced tires and rims, headlights, tail lights, turn signals, windshields, back seats, sound systems and so forth."
All 30 carts on the lot are custom-built. "We can also build a custom cart based on our customer's ideas," Luz said.
Luz also owns Coulee Region Moving Services and is co-owner of Holiday Heroes Lighting Installation, LLC. Oefstedahl is co-president of Marketsharp Software.
The business news you need
With a weekly newsletter looking back at local history.