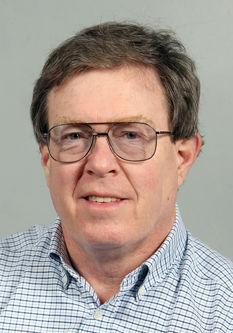 Local fans of the Noodles & Co. restaurant chain will have to wait until June to eat at its new Onalaska restaurant.
"We are now looking at an early June opening date due to construction delays," Noodles spokeswoman Danielle Moore said last week. She is director of communications for the Colorado-based restaurant chain.
When the Onalaska restaurant was first announced last May, the chain had hoped to open it by the end of 2019.
Noodles will be in a four-unit building at 9417 Hwy. 16 in Onalaska, where Shopko Optical opened in December and where an AT&T Wireless store also is planned. A tenant hasn't been announced for the fourth space.
The Old Country Buffet restaurant that used to occupy the site closed in June 2016. That building was razed in July 2018 to make way for the new building.
---
When I last mentioned the planned AT&T Wireless store – in my Dec. 15 column – it was expected to open sometime in February. But that has changed.
"Due to construction delays, we now anticipate the AT&T authorized retailer store in Onalaska to open by the summer," Jessica Erickson, an AT&T spokeswoman, told me Thursday.
"The target is sometime in June, but that could change," Erickson said.
---
March 22 will be the last day for the Build-A-Bear Workshop store in Valley View Mall, store manager Jennifer Odom said. A sign at the entrance says it will close soon.
"It was a corporate decision," Odom said. The St. Louis-based chain's lease at the mall expires at the end of March, and the chain decided not to renew it, she said.
Odom is one of nine employees at the La Crosse store, which opened in November 2013. Once it closes, the nearest Build-A-Bear Workshop will be in Wisconsin Dells, she said.
---
Sarah Starch has opened Odessa Salon at 318 S. Second St. in downtown La Crescent, Minn.
You have free articles remaining.
Starch opened her hair salon Feb. 18 in the former Mickey's Place for Hair salon, which closed in November when its owner retired. The building was remodeled before Starch's salon opened.
Starch cuts hair for men, women and children. "I also do facial waxing and scalp treatment," she said. She hopes to eventually expand the business and welcomes suggestions as to what additional services the salon should offer.
Starch said this is the first time she has owned her own salon. She has been a professional hair stylist for seven years and also has managed salons. The La Crescent native graduated from La Crescent High School in 2014 and with her husband now lives in La Crosse.
"It's gone well," Starch said of her salon. "The community has been very supportive."
Hours are closed Sunday and Monday, 10 a.m. to 7 p.m. Tuesday and Wednesday, 9 a.m. to 5 p.m. Thursday, 9 a.m. 4 p.m. Friday, and 8:30 a.m. to 12:30 p.m. on the first and third Saturdays of the month. Walk-ins are welcome, but appointments also are available.
---
The Gallery at Grand River Station at 315 S. Third St. in La Crosse will close by June 1, said Ellen Kallies, who is retiring after managing it since 2012.
She also is retiring as the owner of State Street Gallery, which moved its remaining inventory from 1804 State St. to the downtown gallery in late November. She opened the State Street Gallery in December 2000.
Kallies said her remaining art and art supplies inventory, and works by regional artists who have their art at the downtown gallery, are being sold at discounts.
For information about the downtown gallery's hours, check the State Street Gallery's Facebook page.
---
Clinton Hardesty and Brion Garnatz opened Viroqua Floral Mercantile on Friday at 207 ½ S. Main St. in downtown Viroqua.
The full-service floral shop uses locally grown flowers and other local products – such as baskets, vases and pottery – whenever possible, Hardesty said. While customers can walk in and buy flowers, he said, "We also do weddings, funerals, special events, seasonal things and holidays."
Store hours are 8 a.m. to 5 p.m. Monday through Friday, 9 a.m. to noon Saturday and closed Sunday.
Hardesty moved to Viroqua a year ago and Garnatz lives in La Crosse. They became friends while working at another floral shop.
For more information, call the shop at 608-638-2500 or visit its Facebook page. It soon will have a website.
The business news you need
With a weekly newsletter looking back at local history.