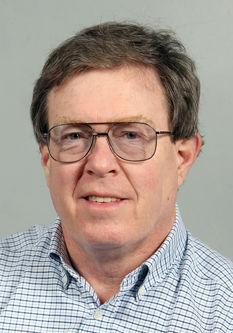 Local fans of the Noodles & Co. restaurant chain will have to wait a little longer to eat at its new Onalaska restaurant.
"Due to some additional delays around construction and COVID-19, we are currently targeting a late summer opening for our Onalaska location," Noodles spokesman Brian Anderson told me last week. "It is a bit soon to say exactly when" it will open.
When the Onalaska restaurant was first announced in May 2019, the Colorado-based chain had hoped to open it by the end of 2019.
Noodles will be in four-unit building at 9417 Hwy. 16 in Onalaska, where Shopko Optical opened in December and where an AT&T store also will open. A tenant hasn't been announced for the fourth space.
The Old Country Buffet restaurant that used to occupy the site closed in 2016 and that building was razed in 2018 to make way for the new building.
---
The AT&T store in that new four-unit building is expected to open in late June, said Mike Montes, vice president of sales for mobily LLC, an authorized AT&T retailer based in the Houston suburb of Sugar Land, Texas.
The new Onalaska store will sell wireless, Internet, TV and other services, said Montes, whose company will operate the store. "We have some tidying up and some other last-minute things to do" before it opens, he said last week. For more information about mobily, visit www.mobilyllc.com.
---
Bluff View Bank, which is headquartered in Galesville, will build a new branch office at 1749 Spakenburg Road in Holmen to replace its current Holmen facility at 2200 Staphorst Lane.
The new building will be just east of and larger than the current one and will feature the latest banking technologies, said Scott Kopp, the bank's president and CEO. "We felt it was the right time (to build the new facility), with the growth that has occurred in Holmen," he said. The current building will be put up for sale.
The current Holmen location opened in 2000 and was known as Seven Bridges Bank before it was rebranded as Bluff View Bank in 2018.
"This new branch represents our commitment to the Holmen community and the surrounding area," Kopp said. "The efficient design of our new branch will allow us to serve our customers better and provide the latest technology to do so."
Bluff View Bank is a community bank with $107 million in assets, began in Galesville in 1883, and has locations in Galesville, Holmen and Trempealeau. For more information, visit www.bluffviewbank.com or the bank's Facebook page.
---
Marine Credit Union says it will close 18 of its 37 branch offices effective July 8, while it increases investment in digital banking services.
Offices to be closed include locations in Winona and Rushford, Minn. Marine said it will continue to serve communities where branches will close, through digital products and central servicing teams.
The 19 branch offices that will continue include those at 127 West Ave. N. in La Crosse and 1848 E. Main St. in Onalaska. Marine said last week that 13 leadership positions were eliminated with the consolidation, but 97 percent of Marine's employees will remain employed.
Marine is headquartered in La Crosse and employs nearly 250 people in the area. None of those positions were impacted by the consolidation, and the employees in Rushford and Winona are moving into new roles in Marine, CEO Shawn Hanson said.
In a press release announcing the move, Marine said that during the past 12 months, it's seen a 25 percent growth in assets driven by increased member savings and loans. And it said it achieved record loan volume in the month of May, despite the temporary closure of all branch lobbies.
"Marine Credit Union's five-year strategic plan included significant investments in digital services for our members, as a result of increased preferences toward mobile and online banking shown by the industry at large and our members specifically," Hanson said. "This trend accelerated during COVID. Habits have formed; consumers have spoken. Our ability to adapt quickly allows us to better serve members now and into the future."
---
Viroqua-based Kickapoo Coffee Roasters on Thursday announced its new name, Wonderstate Coffee, and said its rebranding will be completed by Aug. 3.
The company announced in April 2019 that it was welcoming suggestions while planning to introduce a new business name. Its founders said that when the company began, they chose its name with the intention of honoring the Kickapoo River Valley. But they added that the Kickapoo are a people, and that using the name was "an act of appropriation."
---
Premier Fitness & Wellness opened May 18 at its new location at 4008 Mormon Coulee Road, south of the Big Lots store. Its previous location at 901 State St. closed in March, and reopening at the new location was delayed by the coronavirus pandemic and the stay-at-home order issued by Gov. Tony Evers that temporarily closed fitness centers, hair salons and many other businesses.
"We sanitize constantly" and are taking other coronavirus precautions, said Premier owner Sally Johnson, who plans to hold a grand opening celebration sometime in September. She described Premier as a full-service health club. Some of its features include weight loss and wellness coaching, group training, personal training, sauna usage, tanning and a protein shake bar. Members have 24-hour access seven days a week. Staffed hours are 10 a.m. to 6 p.m. Monday through Thursday and 8 a.m. to noon Friday.
---
Tease Salon & Barbershop also opened May 18 at its new location, the former Craft Vendor & Marketplace storefront at 511 Main St. in downtown La Crosse. Owner April Benson opened her salon in 2011 and expanded the business when she moved it in 2013 to 126 Fifth Ave. S.
Benson said she moved it from that location to the much larger new Main Street one because she needed more room and was expanding to include spa services. Tease offers hair cutting and coloring, facial waxing and nail services. "Eventually, we'd like to offer massage and aesthetician services as well," Benson said.
She hopes the salon's grand opening celebration will be sometime this fall. Tease, which offers appointments and also accepts walk-ins, is open from 9 a.m. to 7 p.m. Monday through Friday, 9 a.m. to 1 p.m. Saturday and is closed Sunday. For more information, call 608-386-1551 or visit www.teasesalonlacrosse.com or Facebook.
---
Staff and customers are wearing masks at Tease and at The Buzz salon, which opened May 26 in the former Tease location at 126 Fifth Ave. S.
Tammy Isensee and Paula Mashak own The Buzz. Their business began in 2004 and had been known as The Buzz on Main until its recent move from 444 Main St.
The Buzz offers hair cutting and coloring, and facial waxing.
"It's like we're in a tornado," Isensee said last week. "Everybody and their brother needed a haircut or hair coloring" by the time Wisconsin hair salons could reopen. "Call to make an appointment," Isensee advised.
Hours at The Buzz generally are 8 a.m. to 8 p.m. Monday through Friday, 8 a.m. to 4 p.m. Saturday and closed Sunday. For more information, call 608-784-1160 or visit the salon's Facebook page.
---
Dairyland Power Cooperative has started construction on a new building for its publication services department, at its La Crosse Service Center site on East Avenue, across from the Dairyland administration building. The 9,032-square-foot building at 3231 East Ave. S. will be equipped with state-of-the-art publication facilities and is expected to be completed this fall, Dairyland said last week.
The publication services department serves about 100 customers, including Dairyland's member cooperatives, other cooperatives in the region and across the nation, municipal utilities and nonprofit organizations. For more information, visit www.DairylandPower.com or Dairyland's YouTube page.
The business news you need
With a weekly newsletter looking back at local history.